Leek Recipes
says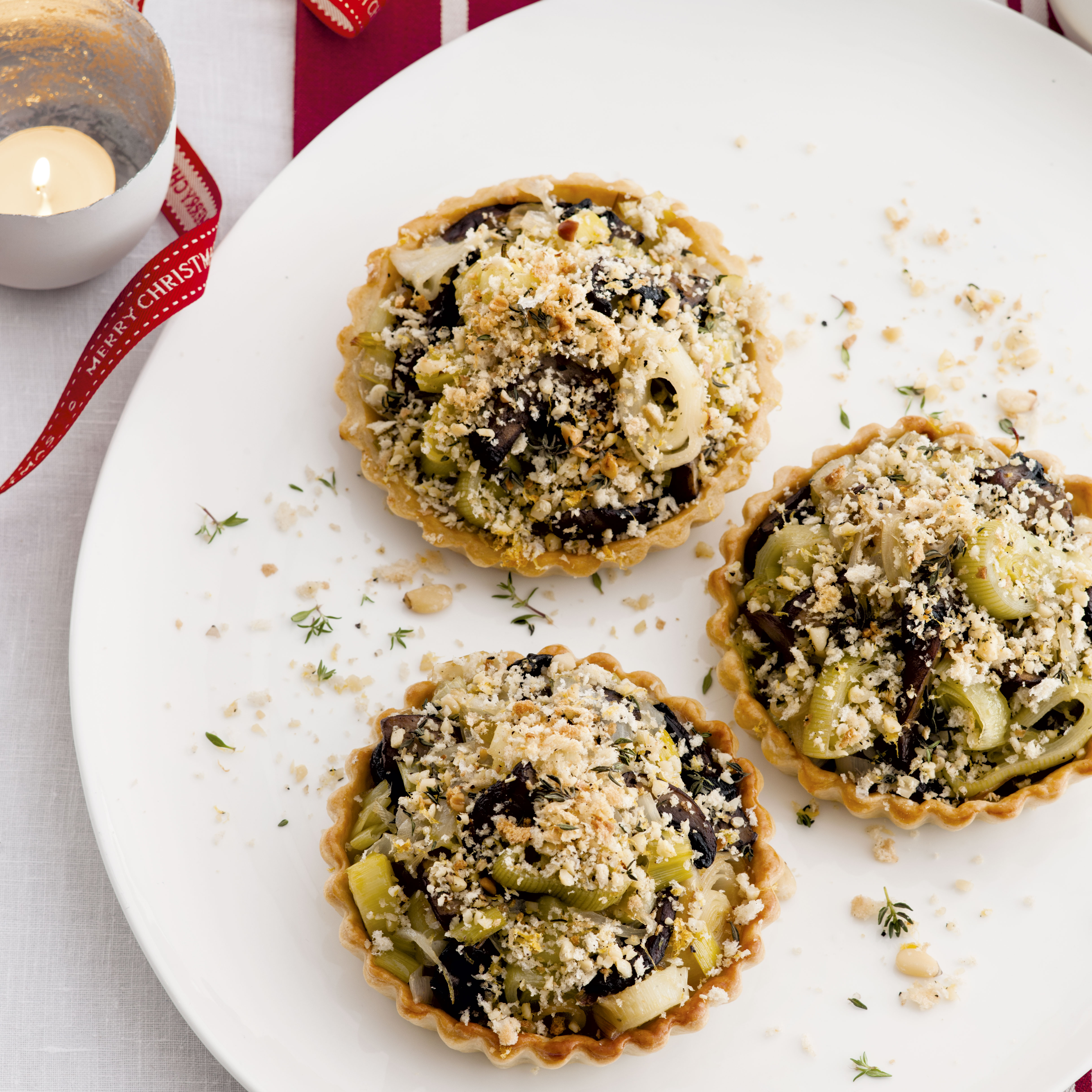 Leek recipes to make the most of this versatile vegetable, including leek and potato soup, creamy leek and goats' cheese tart and easy fennel and leek gratin.
Leeks are an allium, alongside onions and garlic, so they work well in soups and pies for their distinctive but gentle onion flavour, as well as in their own right as a side roasted with Parmesan cheese or at the centre of a picnic loaf. They are packed with nutrients and antioxidants, which help to stave off winter colds and flu.
Try gruyere, bacon and leek tart or cheesy leek puff tart as a laidback starter, lunch or picnic food, or take it up a notch with dinner main course ideas including baked wild halibut en papillote with leeks and carrots or salmon with prawns, leeks and spinach in a white wine butter sauce. Mushroom and leek crumb-topped tarts make a delicious vegetarian recipe, or make hot water crust ham hock pie for a meaty option.
When are leeks in season? Leeks are at their best from November to April. They are simple to grow and thrive through the British winter so are a popular choice for growing at allotments. You'll find them in the shops in abundance around St David's Day on 1 March, when they also come into their own as Welsh national symbol. In fact, leeks have been cultivated since the time of the Ancient Egyptians and were considered by the Romans to be a superior vegetable.
Leeks should be kept in the fridge, unwashed and untrimmed, where they should keep for a couple of weeks. You can also freeze leeks by washing and chopping them, flash freezing them on an open tray lined with baking paper then sealing them in a freezer-safe bow or bag. Make sure you clean leeks thoroughly before you prepare them, as they often contain a lot of gritty soil.