Ice cream Recipes
Homemade ice cream recipes are easier than you think to make, especially with no-churn recipes that you can make at home without an ice cream machine. Our easy cheat's ice cream recipes include blackcurrant ice cream with that vivid colour and fruitiness and no-churn chocolate and Baileys ice cream, which takes just 35 minutes to prepare.
Got an ice cream maker? Don't wait until the sun shines to use it because ice cream makes an impressive dessert all year round, especially with grown up flavour combinations like gooseberry and elderflower or salted caramel with toasted pecans. An ice cream maker can be expensive, so to make it a worthwhile investment, you've got to make sure you use it! They make the process of making ice cream so much easier (with more reliable results) and you can make real ice cream from scratch in just 30 minutes from start to finish.
For an absolute classic, make proper vanilla ice cream made with real vanilla. This is one flavour that really sings when you get it right and using the best quality ingredients means you will end up with a homemade ice cream that tastes so much better than anything you can find in a supermarket tub.
But it's not essential to invest in an ice cream machine – and with the British weather, we won't blame you. That's why many of our ice cream recipes have been developed and tested with no expensive equipment – so you can make your own ice cream, but with a lot less hassle. Pick one of our ice cream recipes as an easy way to feed a crowd at a barbecue or garden party, or make some at the weekend and keep it in the freezer to dip into throughout the week. It's the ultimate make-ahead dessert that everyone will love.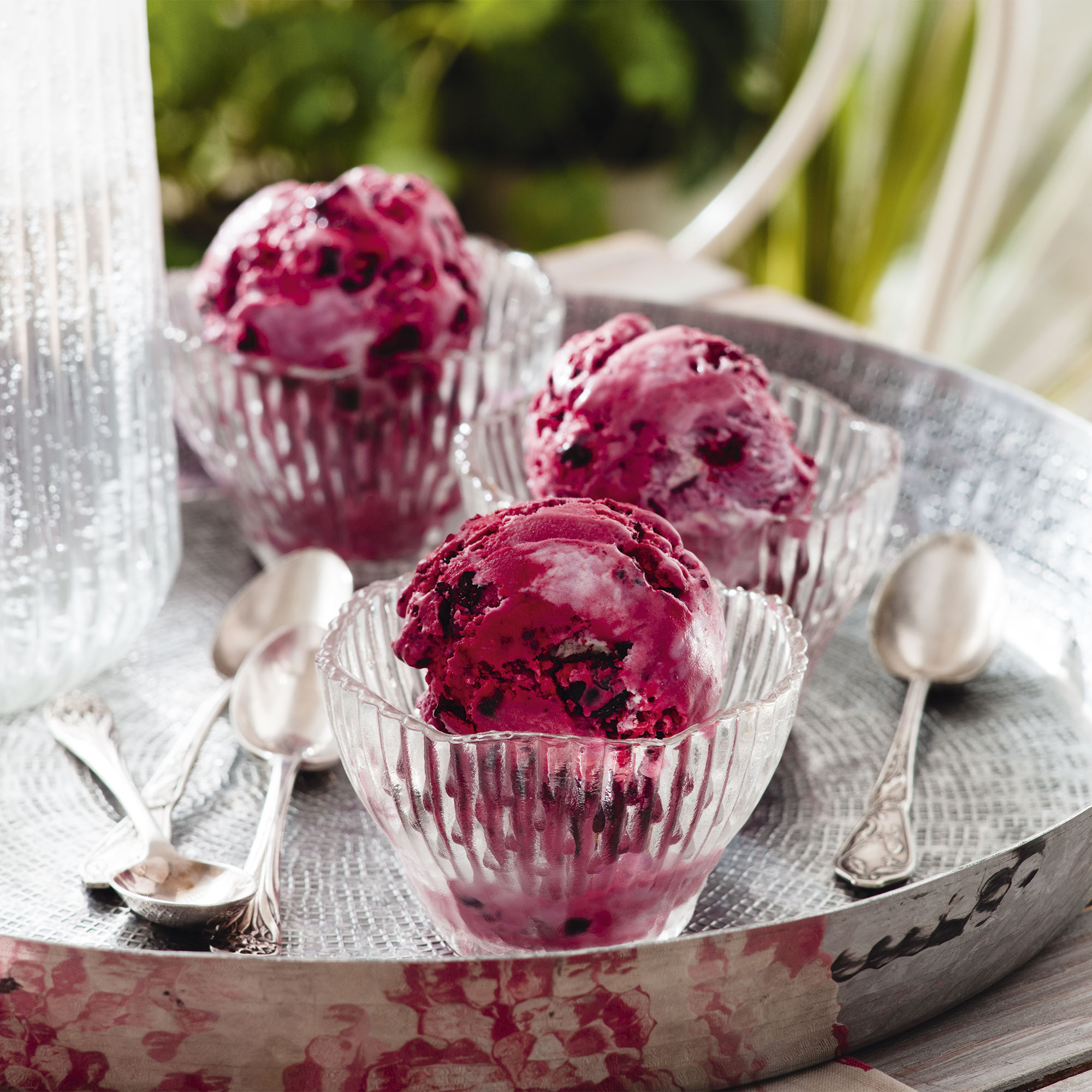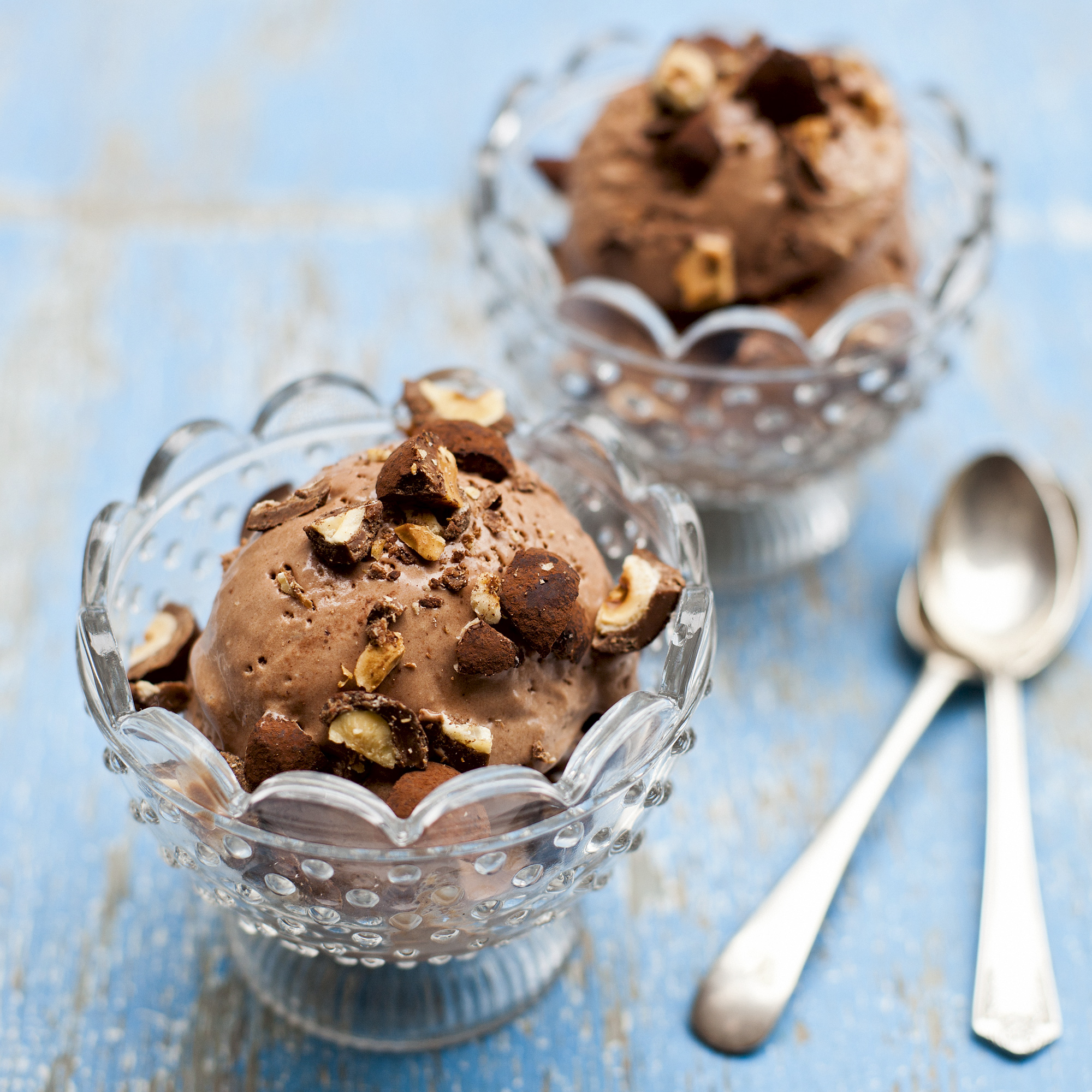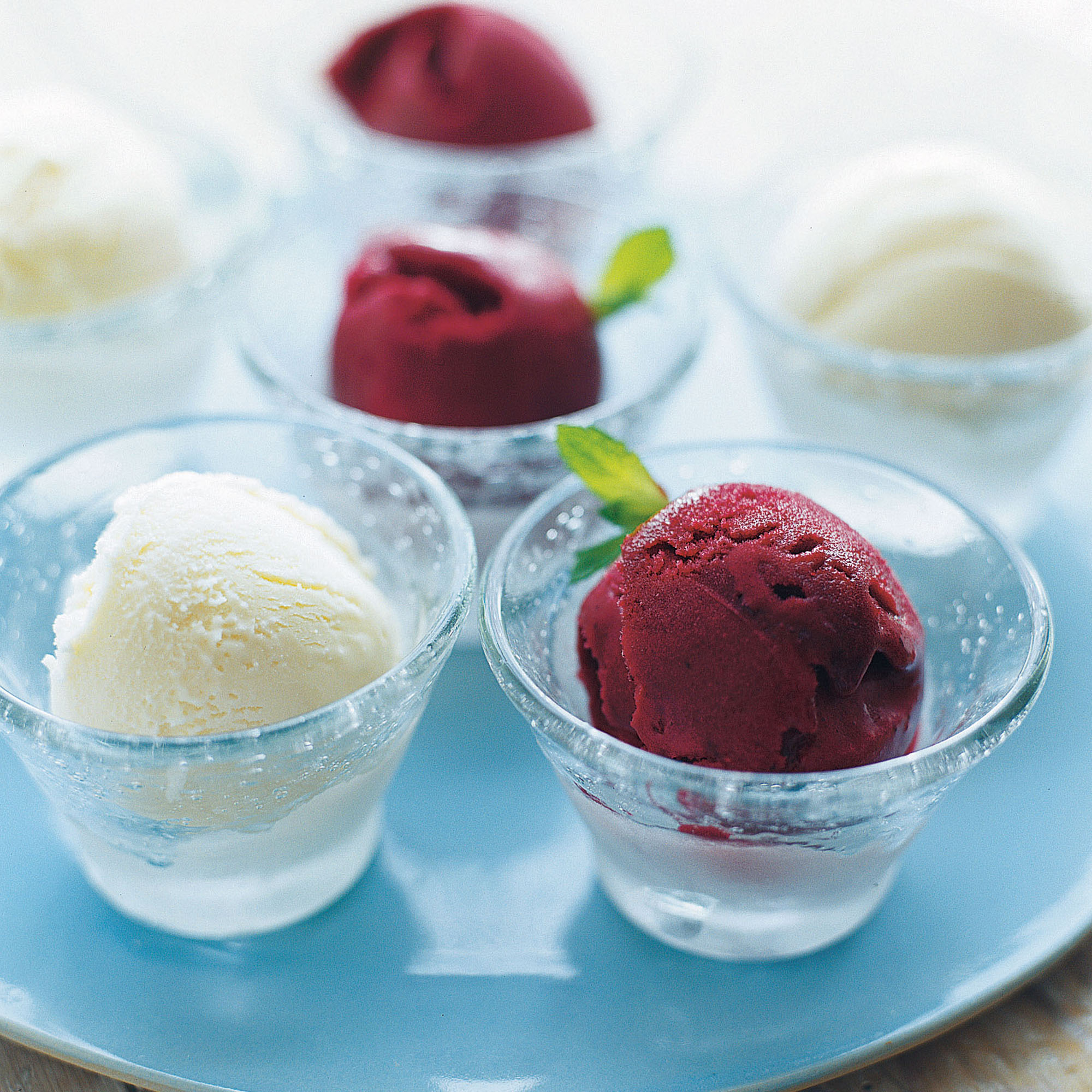 Hassle-free ice cream recipes to keep you smiling all when the sun shines, including cheat's ice cream that's no-churn for a super easy dessert and real vanilla ice cream that tastes so much better than a shopbought tub.
Making ice cream isn't as tricky as you might think. Don't worry if you don't have an ice cream maker to hand. Most of our ice cream recipes are no-churn, so all you need to do is mix up the ingredients and pop in the freezer to set.
Prefer a sorbet? How about two scoops of blackcurrant, mint and cassis or fat-free elderflower? You can find the recipes for both in our best ice cream recipes.
This deliciously fruity
no-churn blackcurrant ice cream recipe
only takes one hour to make plus chilling time.
Click through now and find a new ice cream flavour to enjoy...
Delicious Ice cream recipes