French Recipes
says
Our stunning French recipes from moules mariniéres to tarte tatin show you how to cook simple ingredients in a classically French way, and bring home the elegant and deeply rich flavours that will have your friends and family reminiscing about their holidays.
If you're entertaining and want to create a sumptuous French banquet to wow your guests, make it easy on yourself by preparing all of the ingredients the night before and allow lots of time for the gentle cooking that French food requires. But don't worry, dishing up on the day will be a doddle.
Our ideal French dinner party menu starts with French onion soup with mini Gruyére toasties, served in chic teacups and saucers. This is followed by a main of traditional French bouillabaisse, a Provençal fish stew loaded with salmon, monkfish and all kinds of delicious seafood. We'd serve it with a glass of white Bordeaux such as Sauvignon Blanc to complement the acidity of this traditional French dish. And Simon Hopkin's crème brûlée would be the perfect end to the perfect meal.
To capture the essence of French cooking, you'll need to keep your cupboards stocked with essential ingredients such as herbes de Provence, sea salt, shallots and lashings of red and white wine.
Dairy also plays a huge part in French cooking too and is added to dishes in copious amounts to create a truly rich flavour that is out of this world - think cream, Brie, Camembert and Roquefort cheeses, and butter.
Rachel Khoo's poisson meuniere, is a dish of lightly-fried fish served with a lemon and brown butter sauce, and is a wonderful choice for a simple, yet delicious supper.
For more inspiration, browse through our fantastic collection of French recipes and pick your perfect dish - bon appétit!
French recipe collections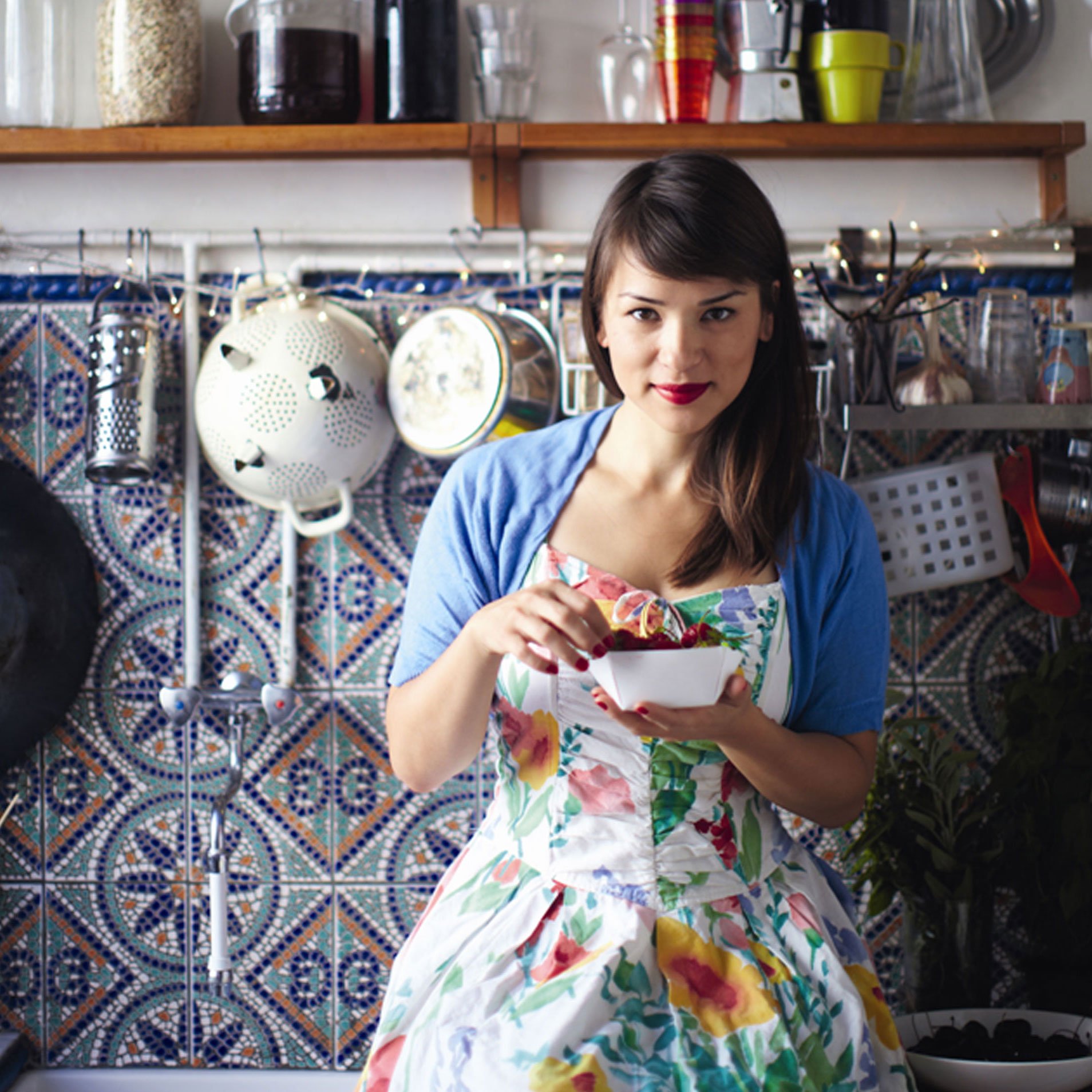 Rachel Khoo is back with a new book, My Little French Kitchen. Here, she shares some of her favourite recipes with w&h...