Coffee Recipes
says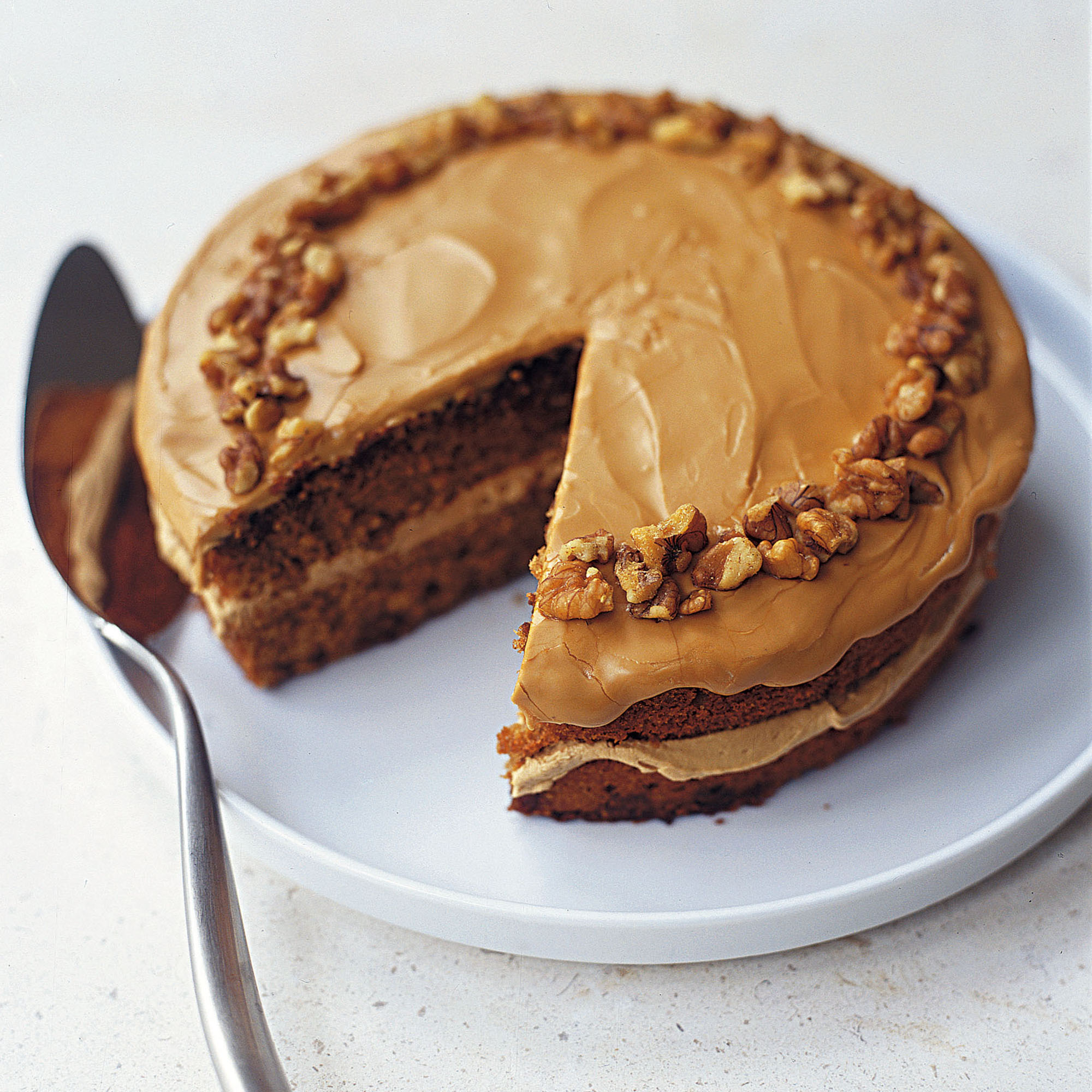 Coffee recipes that will bring a bit of decadence to the table, from easy dinner party desserts such as espresso mousse or coffee bean panna cotta to impressive cakes like mocha chocolate bundt cake, which is drenched in a coffee chocolate glaze.
Find new ways to cook with coffee, which works so well with other roasted and toasted flavours like chocolate and nuts. The possibilities are rich and distinctive, just like an excellent cup of coffee.
Coffee is a religion, but it's not just a drink. Our pick of recipes take it to the next level. Think mocha parfait with salted caramel praline and coffee, brazil nut yogurt cake and a mocha and macadamia roulade. Alongside these new ideas, traditional coffee and walnut cake is still one of our most popular cake recipes – just perfect with afternoon tea.
The great thing about coffee is discovering new ways to enjoy it. The latest trend in coffee is "cold brew", in which coffee grounds are left to brew in room temperature water for 24 hours before it is strained several times through muslin to create a cold brew coffee, which you can then dilute with water. It's not to be confused with iced coffee, as at no point do you heat it up. This trend has really taken hold in NYC but it's coming to the UK – independent cafes have already taken it on and now Starbucks is to start serving cold brew coffee in the UK.
But to us, there is nothing better than a coffee dessert, whether it's a coffee and macadamia nut meringue, chocolate and coffee mousse or a mocha rum cheesecake. There's no better way to enjoy a coffee.