Coconut Recipes
says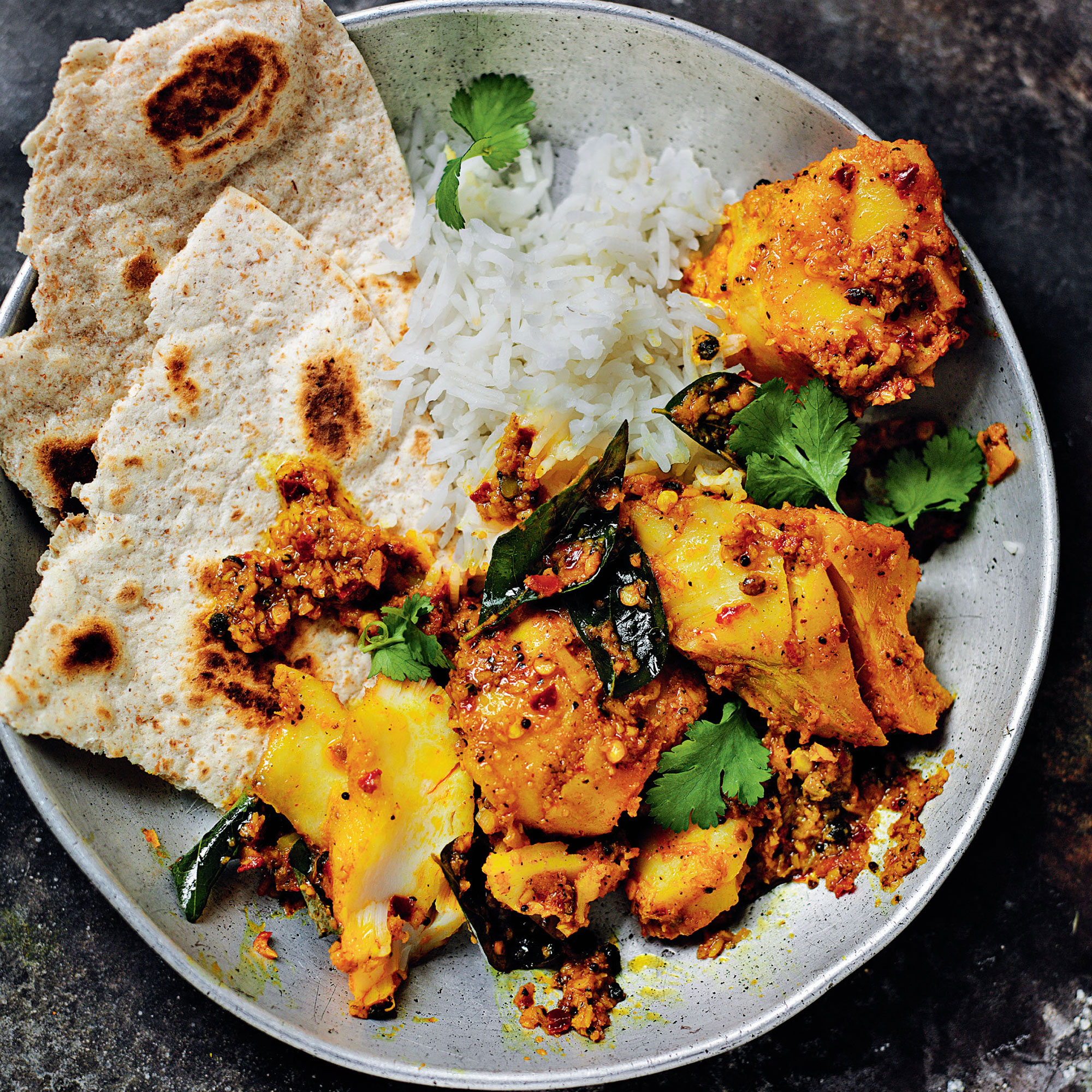 Coconut recipes to inspire you to try the ingredient of the moment in all its forms, whether it's cooking with coconut oil, using coconut milk in a light and fragrant curry recipe, using fresh coconut in a tropical fruit salad or baking with dessicated coconut.
Coconut is the newest superfood and the go to ingredient for nutritionists and healthy eating bloggers including Deliciously Ella and Hemsley + Hemsley. It's becoming more readily available at supermarkets in all its different forms, so you won't have to work hard to track down the key ingredients.
Our pick of coconut recipes include main meals such as a black bean, sweet potato and coconut bowl, duck curry or seafood laksa, which are so easy to make but help bring new and interesting flavours to the dinner table. Try sides like gorgeous coconut rice to coconut king prawns for a pick and mix dinner party that works like an up-to-date take on tapas. Or go for allergy friendly desserts such as berry iced yogurt or coconut sorbet, which replace dairy with coconut to make a dessert that everyone can enjoy. You can even make breakfast more interesting with oat-free paleo porridge, which makes a super healthy start to the day that will inspire you to eat healthier all day long.
Why is coconut good for you? There's good reason for the hype. It's said to boost your metabolism and helps to protect your immune system, releasing energy slowly so you can avoid those highs and lows that lead to cravings. So why not see what all the fuss is about? Coconut water is the fastest-growing soft drink in the UK market, much loved for its super hydrating qualities and nutritional benefits. Coconut cream and coconut yoghurt join coconut milk as a delicious dairy free alternative to dairy products, which make great substitute if you are vegan or trying to go dairy free or cut back on dairy.
Delicious Coconut recipes