Chutney Recipes
says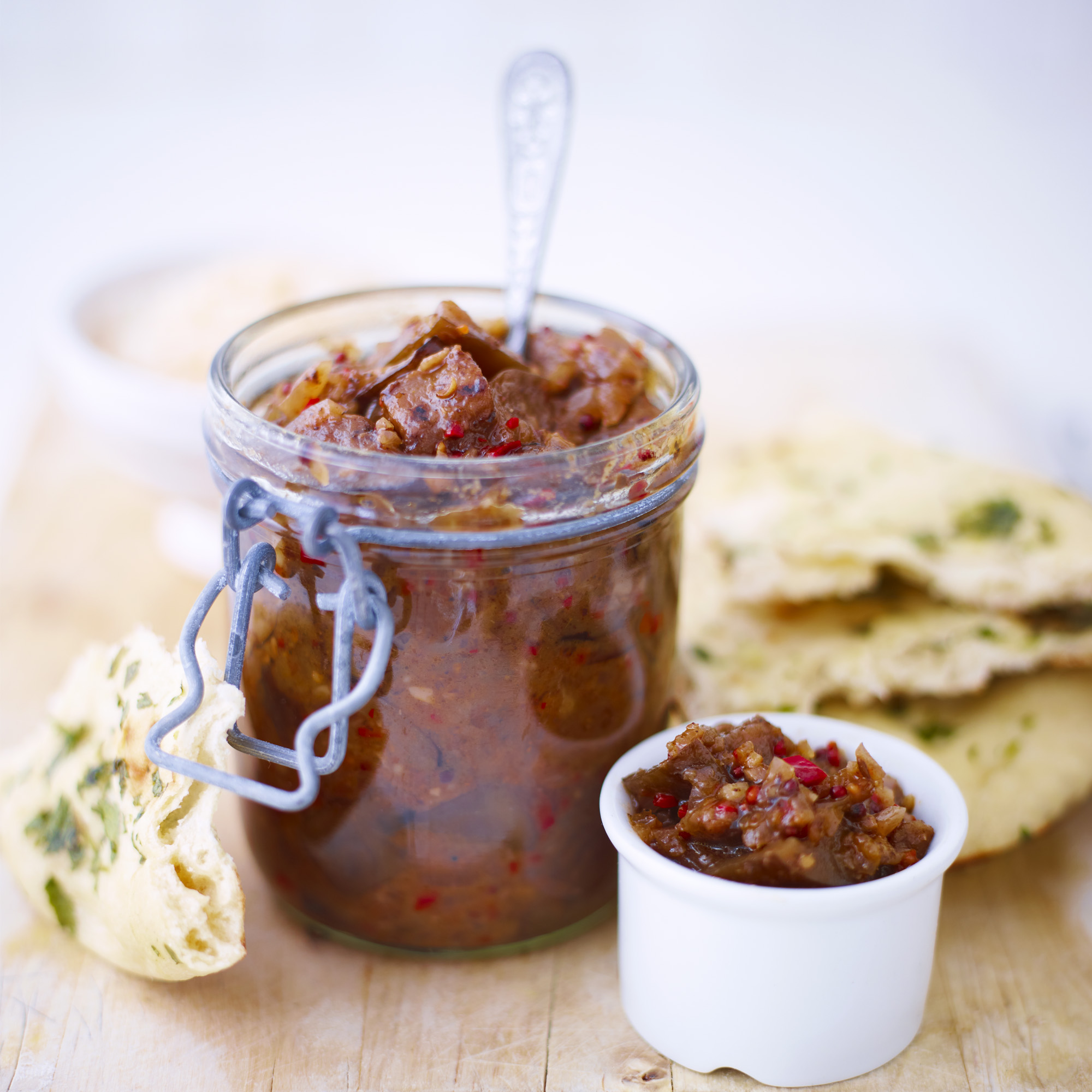 Chutney recipes are a great way to use and preserve a glut of seasonal vegetables and fruit. As well as traditional chutneys such as mango, tomato and picalilli to serve with cold meats and cheese, there's a new breed of lighter fresher chutney recipes and relishes such as plum and port to serve with slow roasted pork, that bring chutney making bang up to date.
It's the vinegar, sugar and salt in chutney recipes that act as the preservative, just like sugar acts as the preservative in jam. Often dried fruits are used in the mix as well as apples and onions to give that sweet sour balance that makes chutney so appealing.
Plum chutney, with it's subtle spicing of cinnamon, ginger and allspice, is the perfect accompaniment to foods such as pork, ham, pate and pork pies to cut through the richness.
To store chutney and keep it in the peak of condition, the jars used must be clean and sterilized (this can done by heating them in a low oven for 10 minutes). Avoid metal lids as the acid in the chutney will corrode them so plastic coated lids or glass kilner-type jars with rubber seals are better.
Don't forget, most chutneys need a few weeks to mature once made so plan ahead especially if you want to eat them at Christmas – our spiced cranberry, fig and date chutney is a must for Boxing day.
Fresh chutneys are quick to make and best eaten on the same day or kept in the fridge for a few days. Served warm they are the perfect accompaniment to hot roast meat. Roast pork with sour cherry chutney, baked apple and onion chutney or cranberry chutney will definitely take your Sunday lunch to a new level.
Chutneys make great dips, especially mango with poppadoms, and will liven up any meal from a sandwich to a full on feast.
Delicious Chutney recipes