Chorizo Recipes
says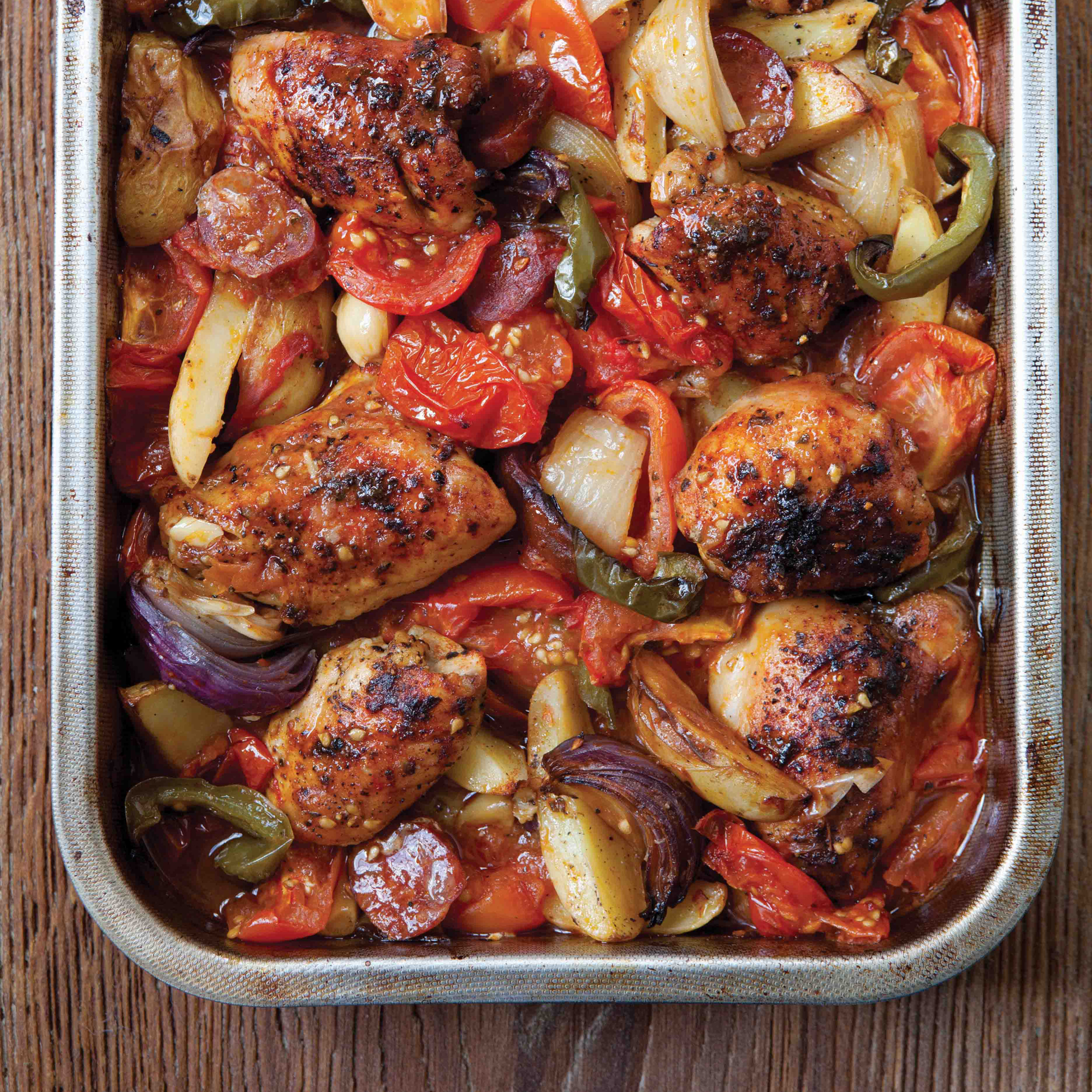 Chorizo recipes for delicious Spanish-inspired meals, including James Martin's Spanish roast chicken with red peppers, chorizo and chilli, moreish chorizo sausage rolls and sweet-salty seared scallops with chorizo, which makes a fabulous 15 minute starter.
Chorizo is a type of spiced sausage that gets its distinctive smokiness and deep red colour from smoked paprika and is sold either fresh, in which case it needs to be cooked, as well as cured or smoked. Chorizo is used in a lot of Spanish dishes, whether it's part of a paella or served on its own as a tapas dish, which is a staple on any tapas night – just pick three or four tapas recipes and serve with crusty bread, olive oil and olives for a laidback dinner.
But chorizo is so versatile, bringing its salty and spicy flavour to so many different recipes. As it cooks, it releases its own fragrant oils to give a real depth of flavour to the meal, so go easy on adding oil to start with.
Our chorizo, chickpea, potato and kale stew is so simple to put together and once you've got all the ingredients in a pan, you can relax and leave it to its own devices. Or try our Spanish chorizo and pepper pasta, where the chorizo brings instead flavour to a quick and easy midweek meal. Our chicken and chorizo open burger packs a flavour punch, with fewer carbs and more emphasis on the main event.
For a weekend centerpiece, make pork stuffed with chorizo and fennel to take your roast dinner to the next level and keep everyone fed and happy. Or for a lighter option, try a black bean, chorizo, sweet potato and coconut bowl, as a delicious low carb recipe that's packed with nutrients. How will you have yours?
Delicious Chorizo recipes