Burger Recipes
A homemade burger is a million miles away from what you'll end up buying from a fast food outlet. Not only is the meat in a league of its own entirely, but you can combine flavours to create your ultimate burger – and that's something priceless!
Everyone loves a classic beef burger and it tastes even better in the summer when you've fired up the barbecue as it lends some of its smokiness to the meat. If you cook it just right it'll be the perfect combination of slightly crispy on the outside and perfectly juicy inside.
But why keep things simple when you could try one of our more exciting flavour combinations, like chicken and chorizo open burger with garlic mayo! This is a firm favourite because with every mouthful you get smoky chicken and juicy fragrant chorizo. Combined with the garlic mayo, this burger is a real taste sensation!
Lamb makes a superb burger too, especially mixed with the right ingredients to bring out the best in it. Our Indian spiced lamb burgers with raita are really original and will be a surefire way to impress guests at your barbecue this summer. If you can't barbecue them, then worry not, a chargrill pan does the job just great and it means you can enjoy them year round.
Even if you're vegetarian or vegan you don't have to miss out, we have plenty of recipes to put a smile on your face – halloumi and mushrooms are great meat alternatives when it comes to burgers, as are aubergines as they're all quite substantial. Combined with some spicy chutney, lettuce or any other topping you prefer, you've got a mouthwatering burger in front of you.
ou'll never think of burgers in the same way once you've tried one of our burger recipes. Vegetarians and carnivores alike will find their perfect burger recipe!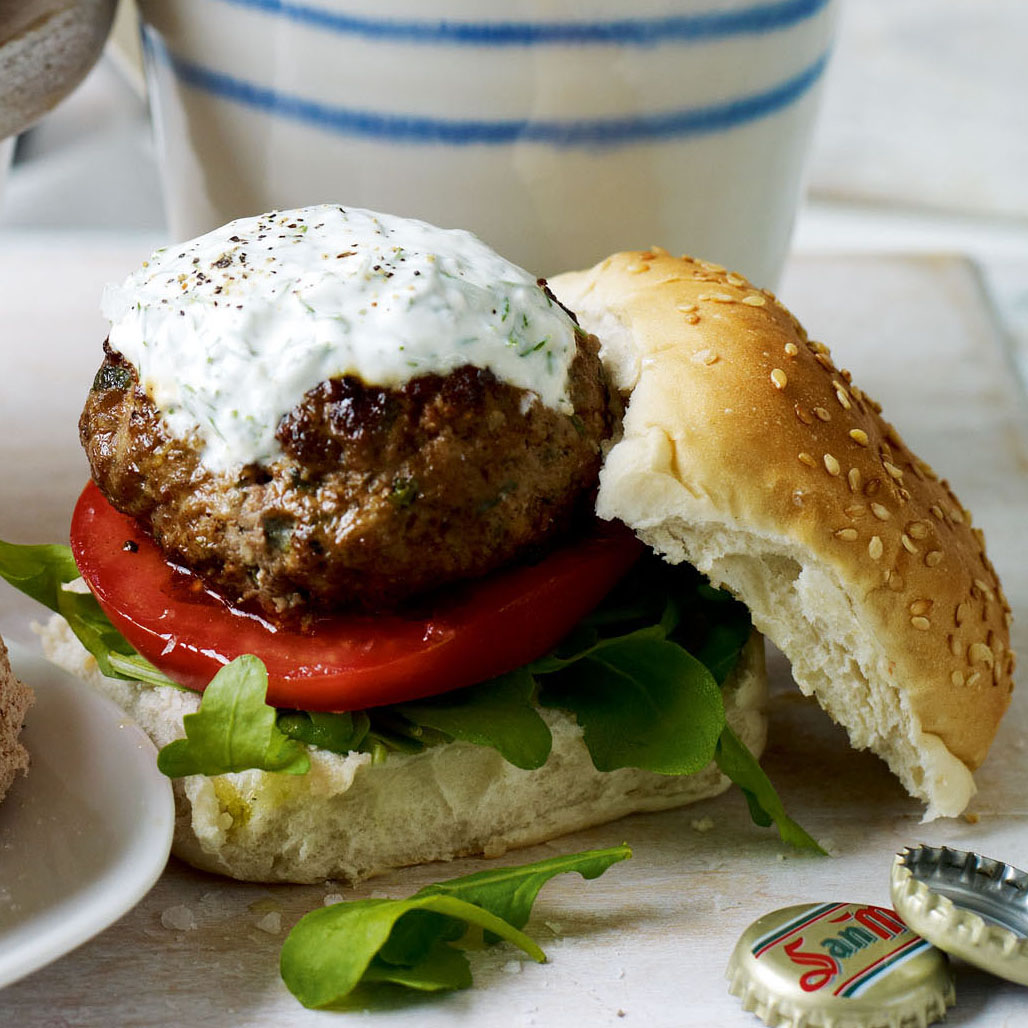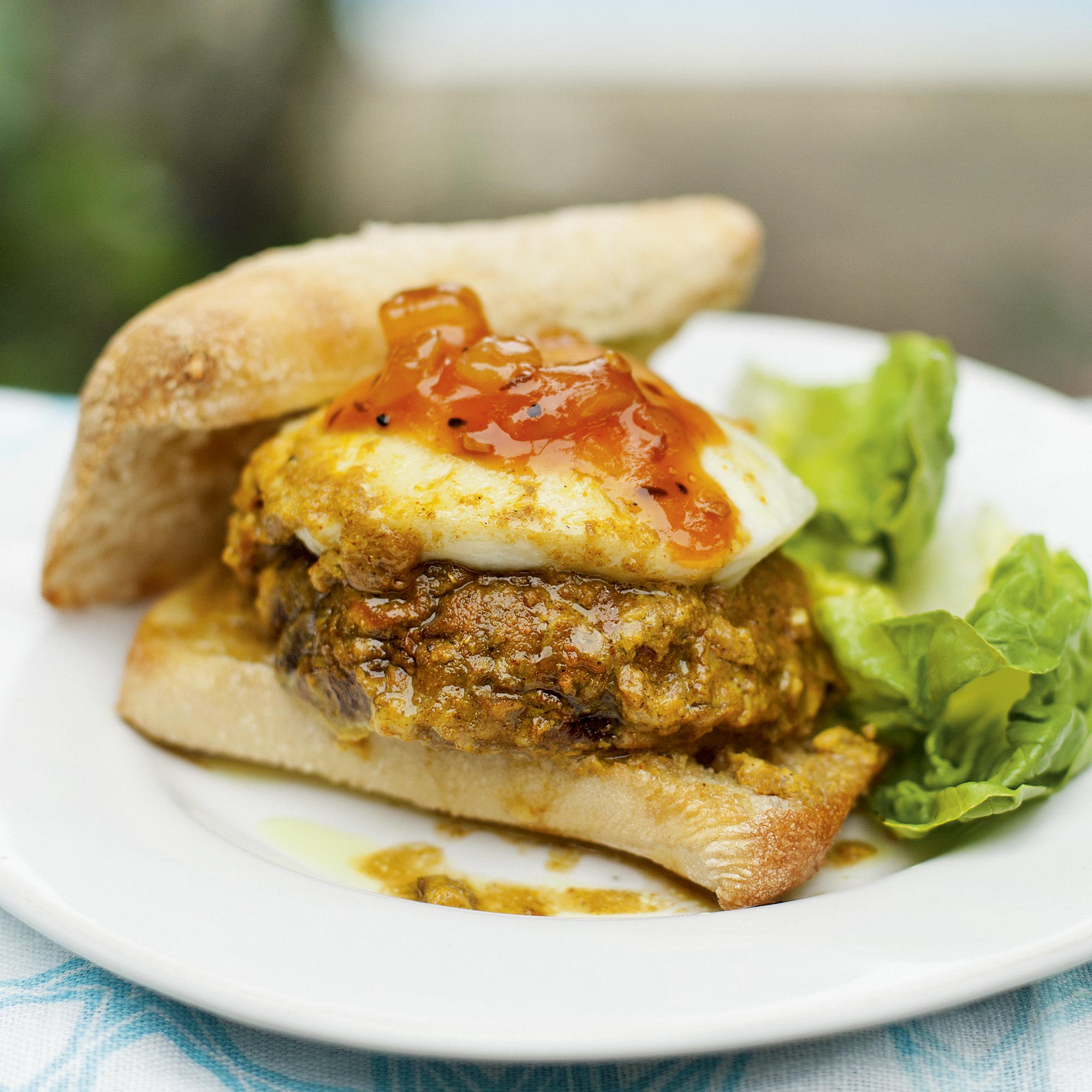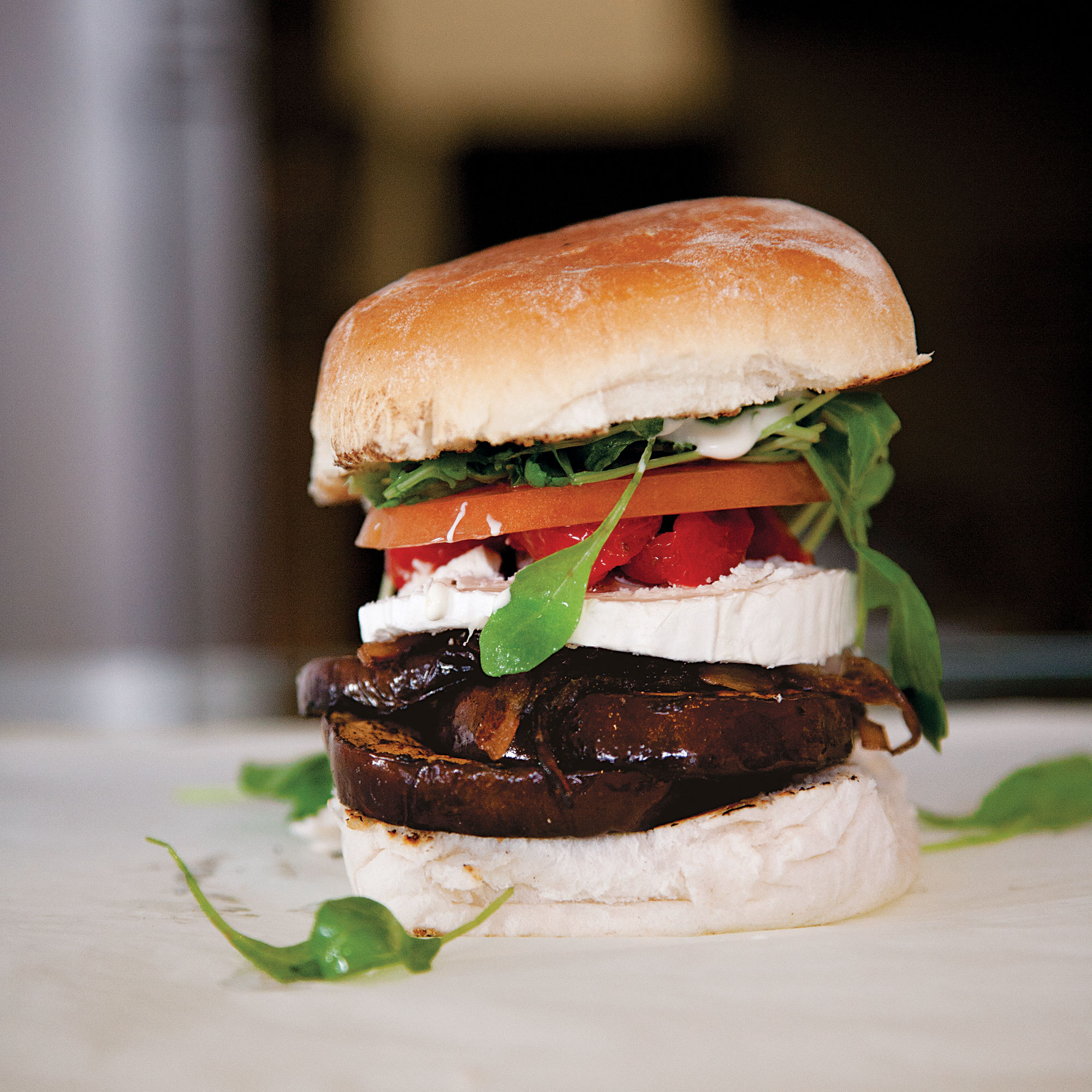 Burger recipes are ideal for throwing on the barbecue when the sun is shining or cooking indoors when we're less lucky but still looking for some great comfort food. We've got plenty of classic beef burger recipes, lamb burgers and great vegetarian burgers, like spicy mushroom and halloumi burger, or chickpea burger if you're looking to stay away from meat.
Cumin, chilli and chermoula pack plenty of punch into these tasty
Middle Eastern lamb burgers recipe
. Serve them in a bun or pitta bread, with mint and yoghurt dip spooned over the top.
Whatever you fancy in the way of a juicy, delicious burger, we've got all your favourite recipes right here!
Click through for more of our favourite burger recipes...