Bacon Recipes
says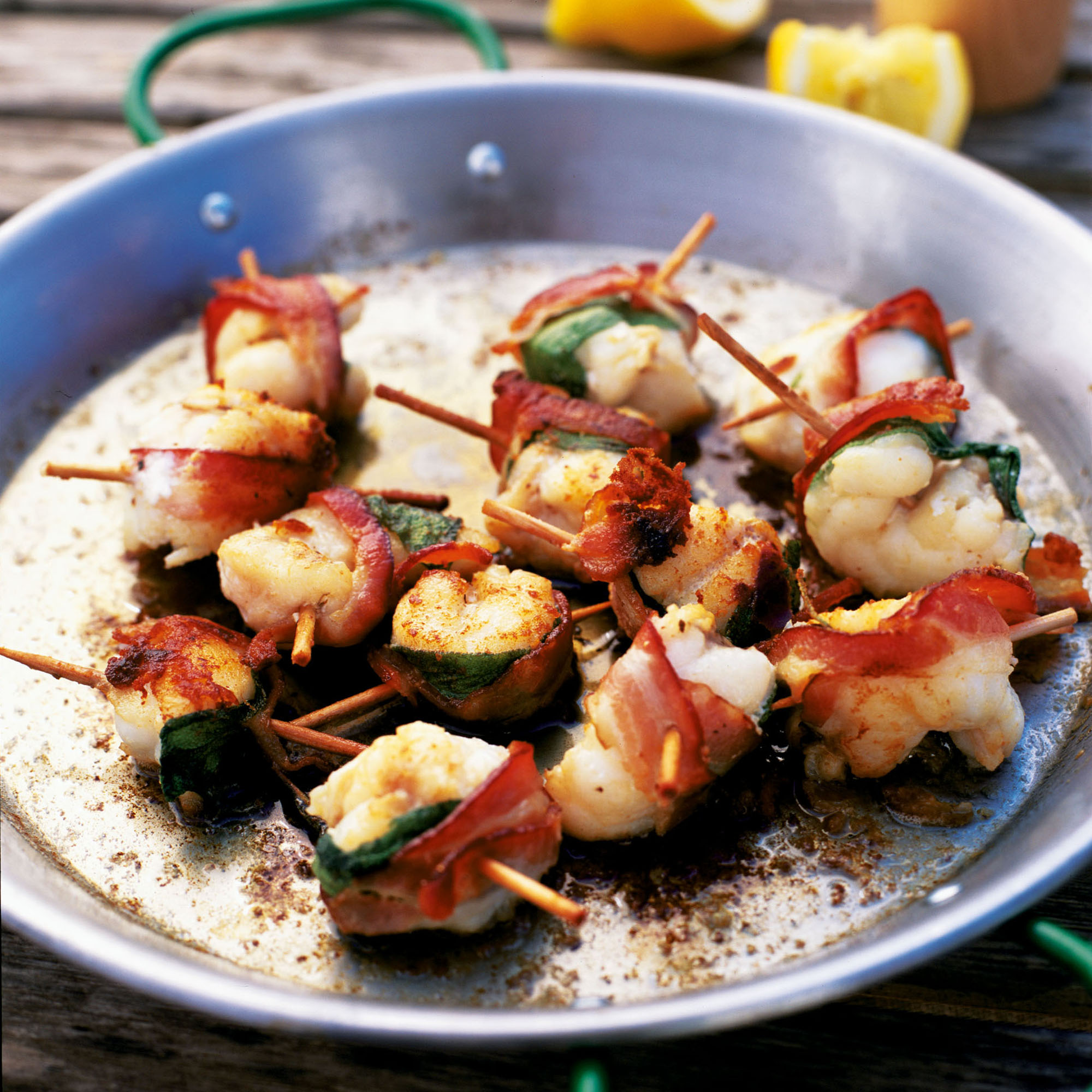 Aside from being the staple ingredient to a cooked breakfast, bacon is a really versatile ingredient that can be used in a lot of dishes to contribute some texture, flavour and saltiness.
Streaky bacon is used in a lot of our recipes as it is slightly fattier than back rashers, which tend to dry out quicker once they're cooked. The fat in streaky bacon melts down, especially when it's grilled and leaves the bacon beautifully crispy, without being dry and chewy. It's also a good idea to buy bacon from your local butchers, as you'll really notice a difference in the flavour. Supermarket bacon will do fine, but if you want to go that extra mile, head to a butchers.
Because it's quite salty, bacon goes well with sweet flavours, especially maple syrup. If you're a little apprehensive, try our buttermilk blueberry pancakes – the pancakes themselves are light and airy and topped with crispy bacon and drizzled with syrup, they're an absolute delight that makes for a beautiful brunch on the weekend. Here, the saltiness and smokiness of the bacon cut through the sweetness of the syrup for a taste sensation!
Bacon and leek is also a superb combination, and we have a recipe that brings these two wonderful ingredients together in the nicest possible way. Our Gruyere, bacon and leek tart is a real treat and if you can take the time to make it, will make for an excellent picnic snack. With a combined prep and cooking time of two hours, it's a bit of a labour of love, but it's definitely worth the effort as the leeks become perfectly soft and delicious, coming together magnificently with the smoked bacon, and salty cheese. It may not be diet-friendly, but because it's quite rich you only need a small slice, and with a big side salad, it makes for a lovely lunch.