Asparagus Recipes
Asparagus recipes to make the most of this seasonal English produce when it's in season, from April to June. It's got a short season, which officially starts on St George's Day on April 23, so look out for it from this time when it's at its best and at its best value, with a fanatical following from foodies.
Asparagus is so versatile that you'll never be stuck for what to do with it, from having it for breakfast wrapped in pancetta with poached eggs to making it into a creamy soup for a light lunch or as a side to your roast dinner, steamed gently and served with real butter.
So what is all the fuss about? Asparagus has a distinctive flavour and texture, which really comes into its own when it's in season and sourced as locally as possible. It's also high in vitamins A, B, C, high in fibre and folic acid and it's virtually fat free, which makes it super nutritious.
Our pick of asparagus recipes will help give this seasonal vegetable a new lease of life with adventurous ideas, as well as back to basics ideas, as sometimes there is nothing better than enjoying seasonal fresh produce as it is and letting the flavour speak for itself with just a knob of butter and a little seasoning.
Look out for asparagus bundles at your local market or supermarket, where you should be able to find different-sized spears, from chunky stalks to more elegant baby spears at the best prices.
Try our asparagus and gruyere tart or easy asparagus and pesto tartlets as seasonal starters. Make a creamy asparagus soup recipe with fresh crusty bread for dipping. Go for our nutrient-packed lentil 'risotto' with asparagus spears. Bake asparagus, mushroom and bacon muffins as a portable savoury snack. There are so many ways to enjoy this seasonal vegetable. What will you try?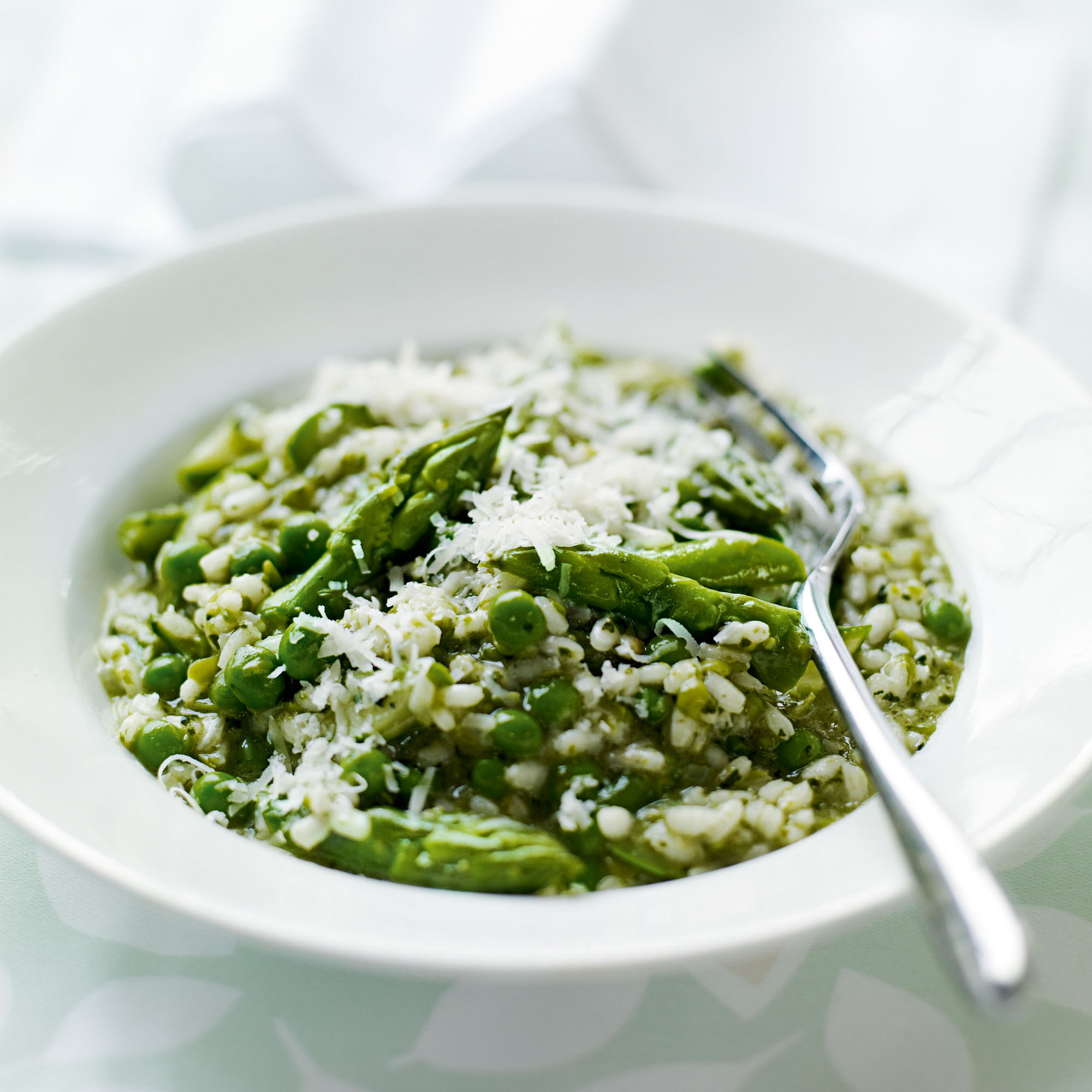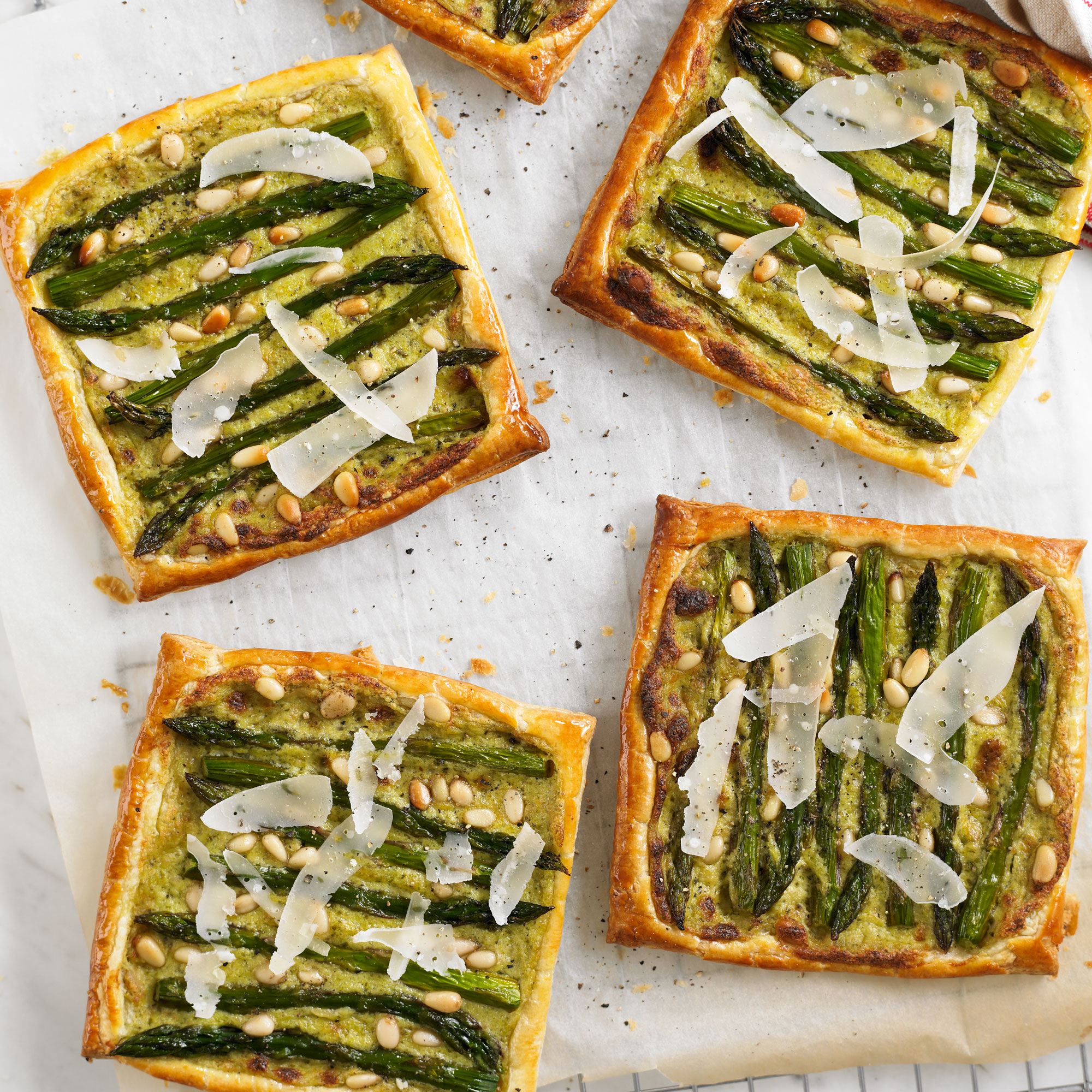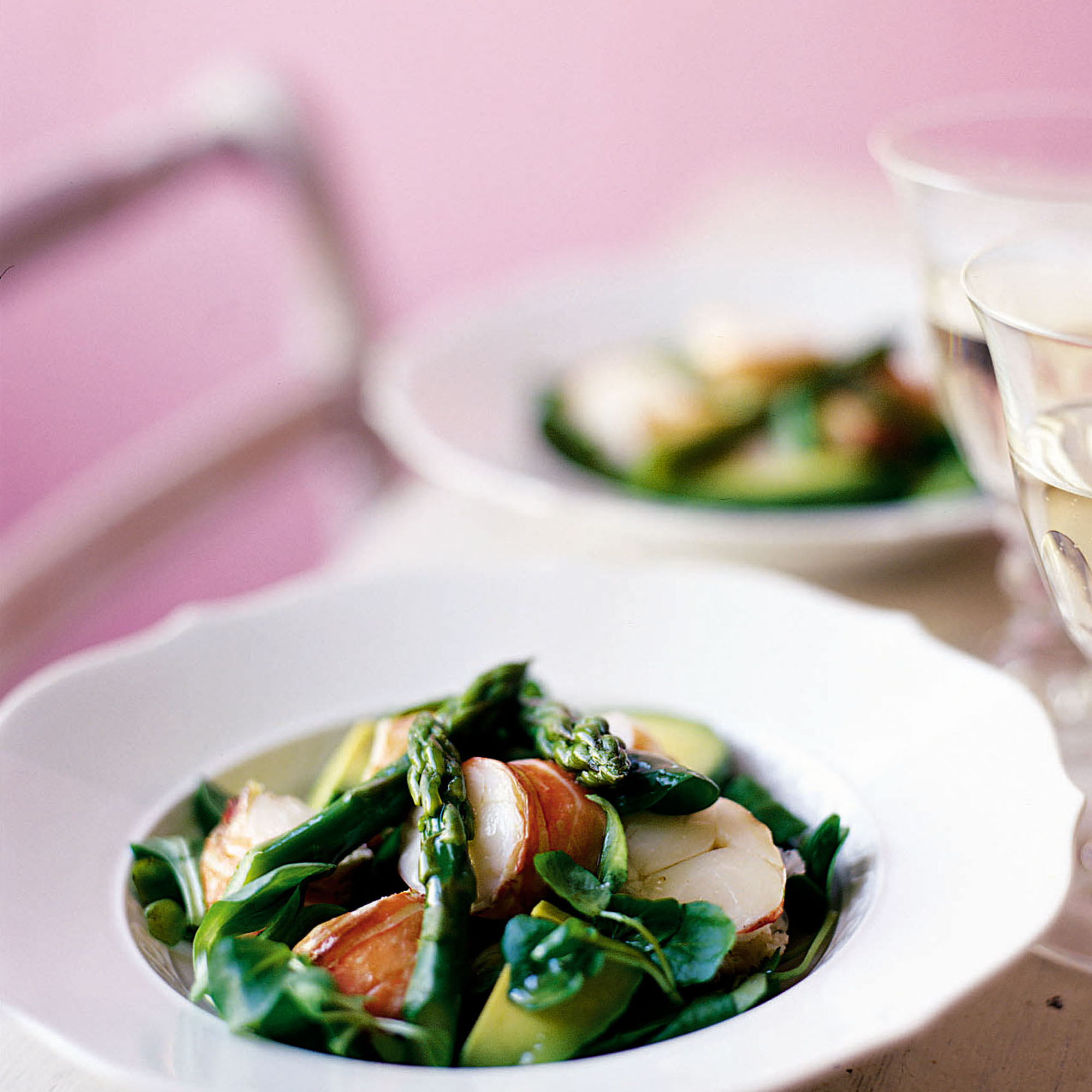 Make the most of new season asparagus with one of our easy but impressive recipes, including asparagus tarts, asparagus soup and classic asparagus with poached eggs and hollandaise. The British asparagus season runs from April to June, so make the most of it while it lasts.
Delicious Asparagus recipes