Apple Recipes
Apples make a lovely, fruity dessert so why not try our apple and salted caramel pie, our tarte tatin, our spiced apple strudel or our apple and dark fruit crumble. We've got both classic and exciting new recipes for you to try that will let the humble apple take centre stage and will have friends and family asking for seconds!
Our dessert recipes range from quick and easy like our blackberry and apple crumble tart to slightly more fiddly but worth the effort put in as they make really impressive show-stopping desserts for when you're expecting a crowd for dinner. Our apple and walnut cake with caramel frosting is incredibly rich and indulgent and if you take the time to make the decorative caramel shards, you'll wow everyone when you serve it.
Although apples are a seasonal fruit, you can find British apples in the supermarkets year round as the varieties grown are so numerous that there's always something that is in season at any given time of year. Gala apples for example can be found from late September to early may, just as Bramley apples come out of season at the end of August. The different varieties not only vary in colour but also in taste and size, but despite this you can use whatever type you prefer for any of our recipes, especially ones that you may have grown in your garden!
Apples aren't reserved solely for desserts – they're used in a lot of savoury dishes, and are ideal paired with pork like in our tarragon pork and apple pan-fry. Apples also goes great as a side to roast pork loin – they compliments the tender meat and salty crackling beautifully if you make them into a chutney. Because roast pork is such a low-fuss dish to make, whilst it's in the oven roasting, you'll have plenty of time to get your chutney simmering away so it's ready for when you get it out of the oven.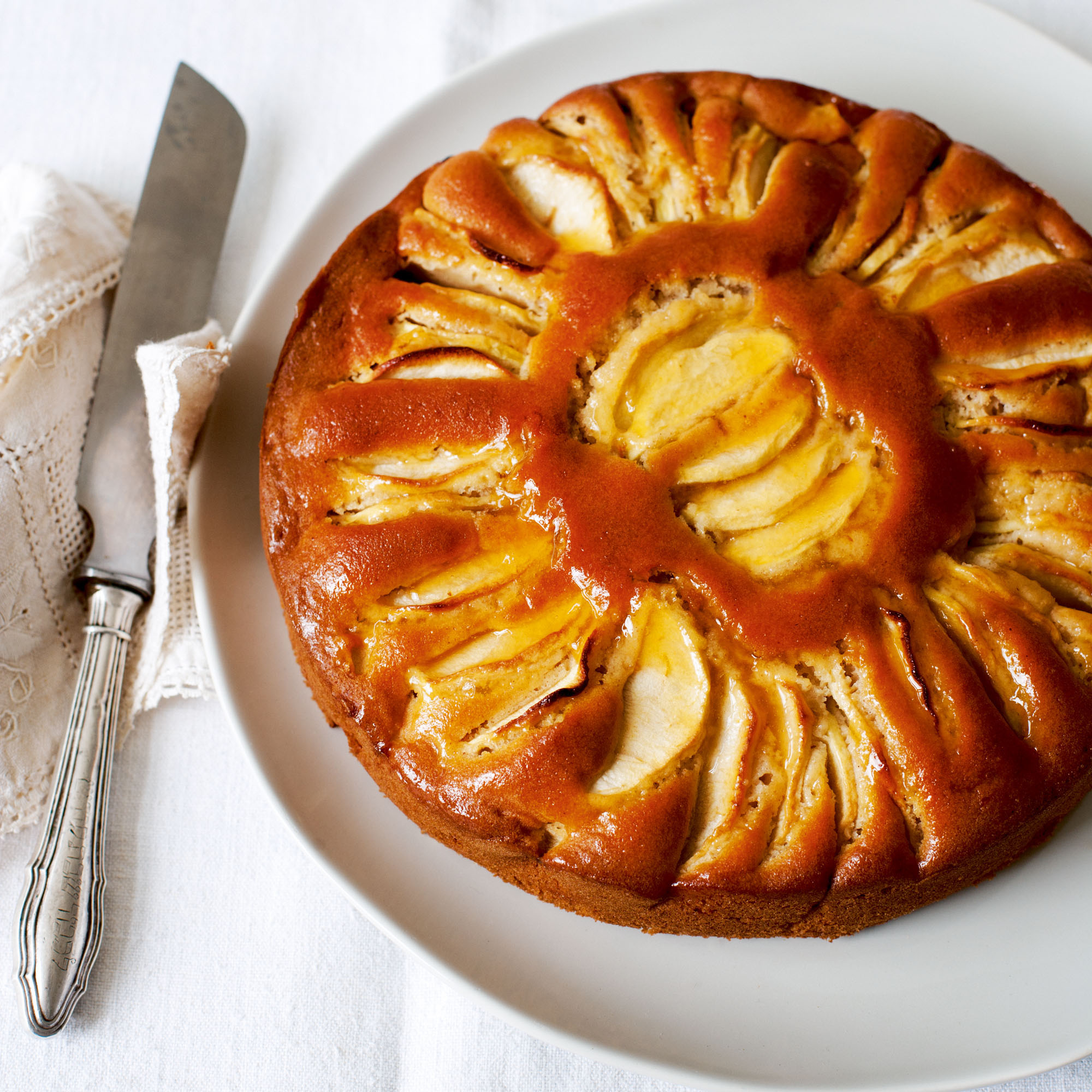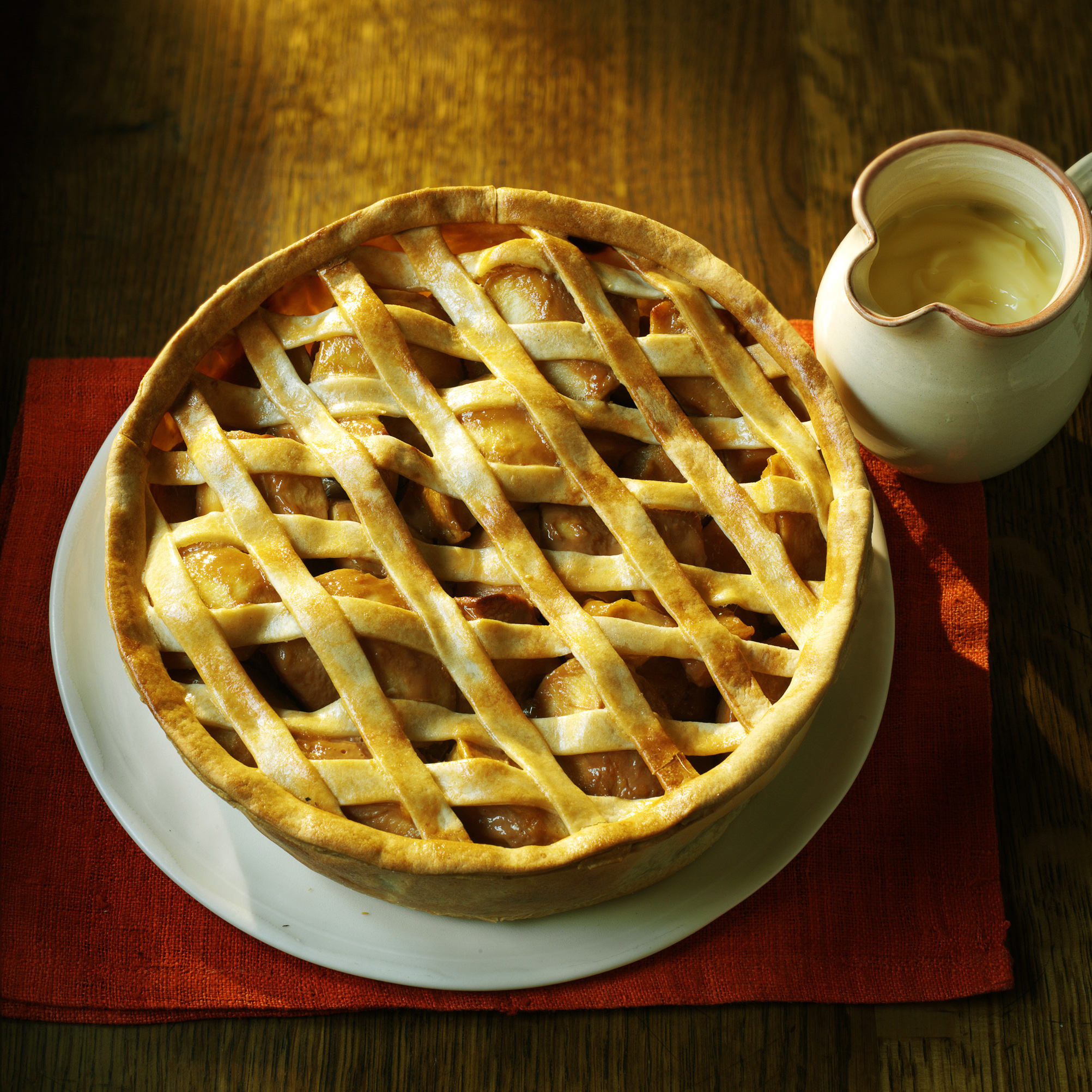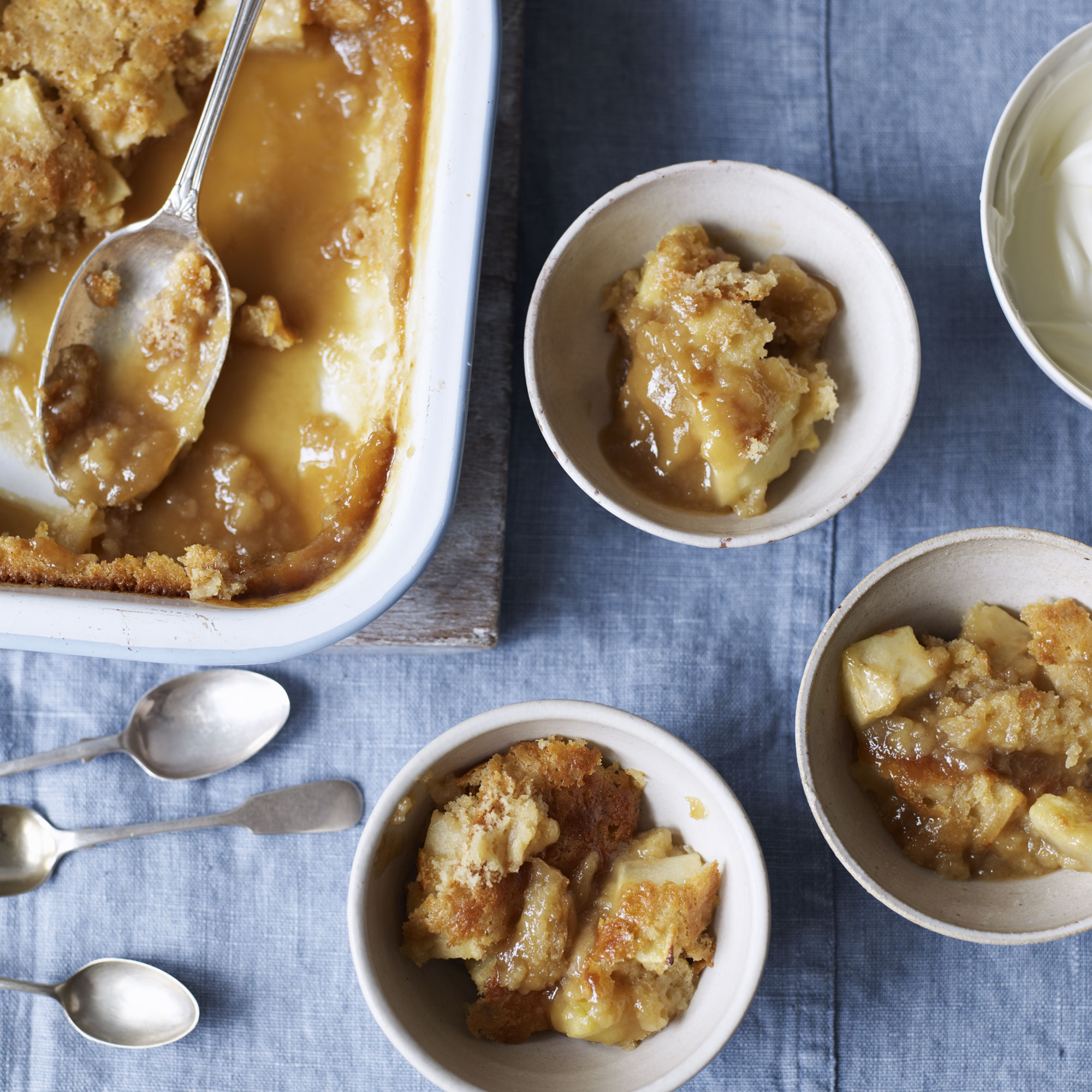 Apple recipes to help you make the most of British apples come autumn, in both sweet and savoury recipes. The flavours in this
spiced apple sour cream cake
will keep developing - perfect for enjoying this season's crop. Or make apples part of your dinner, alongside pork chops or with curried quinoa and spinach.
You could even indulge in a grown-up apple juice - appletini, anyone?
Click through to see our favourite apple recipes...