For a delicious FODMAP friendly dinner for all the family, try this simple meatball recipe with a kick
Ingredients
150g carrots, peeled and diced
1 red pepper, diced
3 spring onions, green tops only, finely sliced
450g minced beef
4 tbsp peeled and grated fresh ginger
1 egg
1/2 red chilli, deseeded and finely chopped
2 tbsp olive oil
1 butternut squash, peeled
1 tin (400g) chopped tomatoes
1/2 bunch of fresh herbs, such as basil and parsley, finely chopped
100g mozzarella cheese (optional)
Preparation
For a delicious evening dinner that's quick to make and tastes great, this
FODMAP recipe
for meatball dish is one for all the family. Meatballs seem to have gone a little out of fashion as of late, but when done well, they can be both incredibly delicious, nutritious and are a great crowd pleaser.
Full of flavour without the FODMAPs and packed with extra goodness, thanks to the butternut squash noodles in place of normal pasta. Frying does taste so much better, so just go easy on the oil and they'll be so worth it.
HOW TO MAKE FODMAP SPICY MEATBALLS

Combine the carrots, pepper, spring onion, beef, ginger, egg and chilli in a large bowl. Season generously.
Get your hands dirty and mix all of the ingredients together. Form meatballs – you're aiming for roughly the size of golf balls.
Place a large frying pan over a medium heat, add a little oil and fry off the meatballs until cooked in the middle. Meanwhile, spiralise the squash into lovely noodles.
Add the tomatoes and herbs to the pan and simmer for 5 minutes.
Add the squash noodles, and cook for a further 2 minutes.
Delicious topped with fresh basil and a handful of cheese and placed under the grill for 5 minutes before serving, if you're feeling decadent.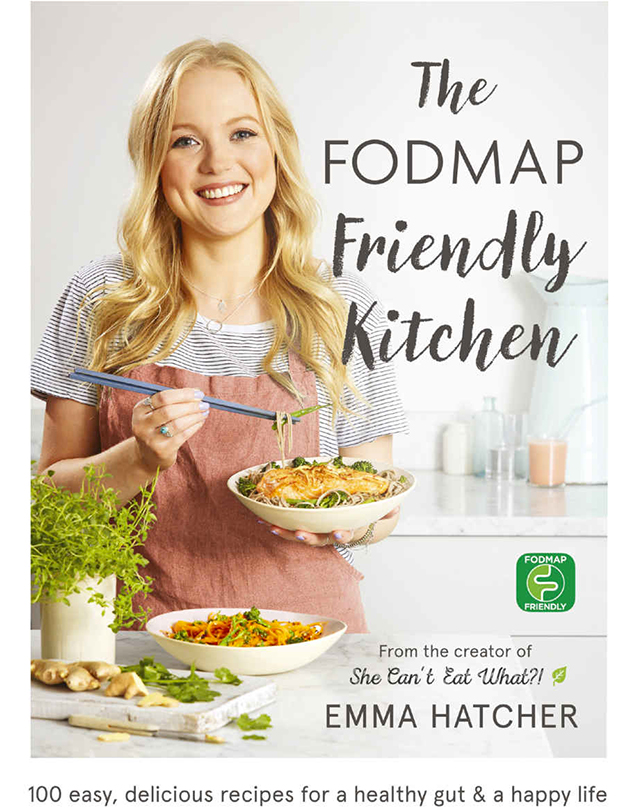 Recipe from The FODMAP Friendly Kitchen -
available from Amazon.
Daily Email
Get the best entertainment news, recipes, fashion, beauty and wellbeing advice for you. For FREE.
Sign up