This traditional winter drink recipe for egg not warms the soul on a cold winter's day!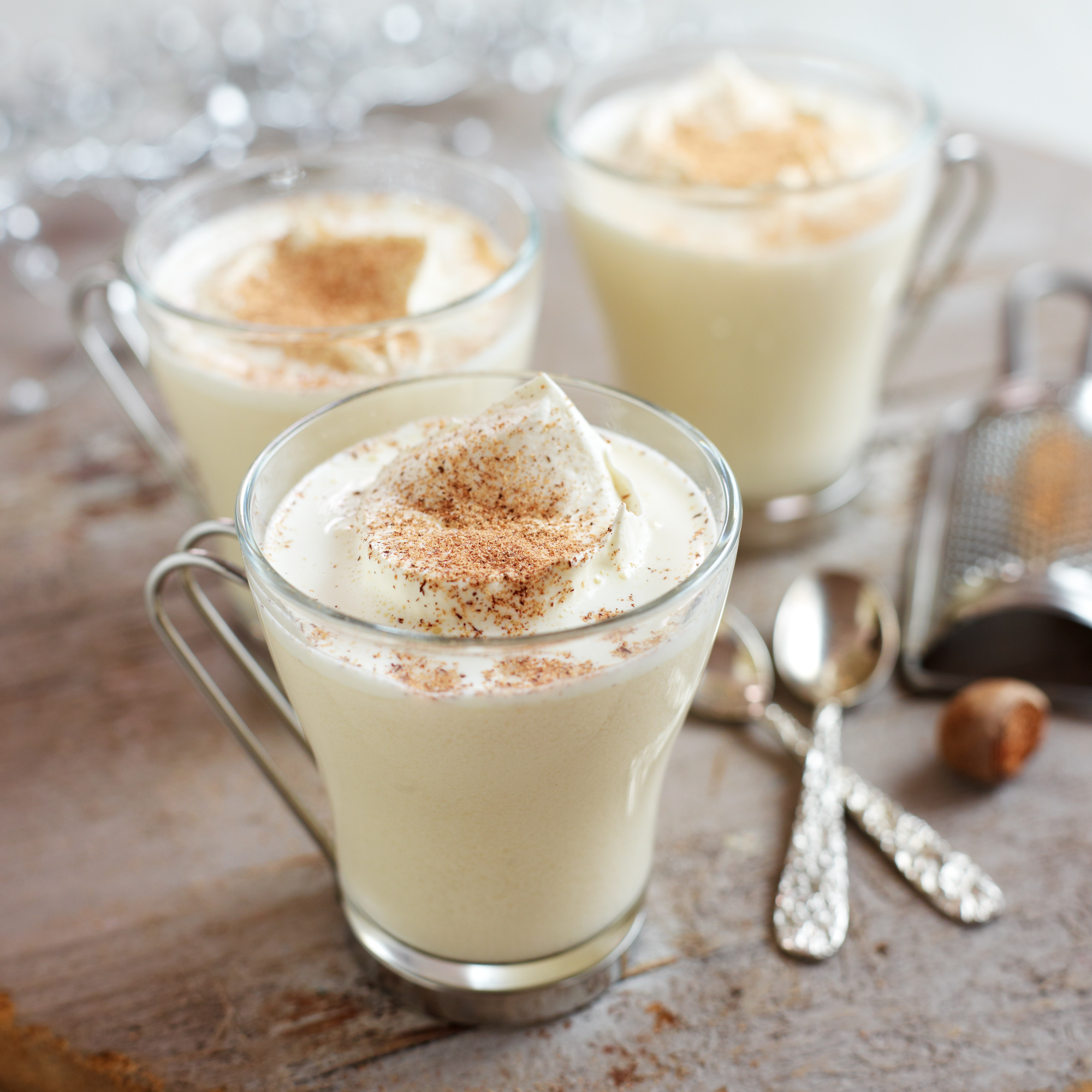 Ingredients
1.2 litres (2pt) full-fat milk
4 free-range eggs
75g (3oz) golden caster sugar
150ml (¼pt) Bourbon, rum or brandy
150ml (¼pt) double cream, whipped (optional)
freshly grated nutmeg, to serve
you will need
Preparation
If you're wondering how to make eggnog then you're in the right place. This simple eggnog recipe couldn't be simpler and it's so quick, making it perfect for serving up to friends and family members as a
Christmas cocktail
or a winter party drink. Depending on what kind of taste you have you may or may not love the cream - you can tweak this eggnog recipe however you see fit and it'll still taste delicious. Another tasty way to in inject some flavour into this cream-based cocktail is to add cinnamon while you're heating the cream - it will gently perfume your mixture for a festive taste and will make your house smell amazing at the same time, for an added bonus!
If you have glass mugs then this looks great served up in those but don't worry if not, glasses or ordenairy mugs will do just as well. For younger guests you can make an alcohol-free version too!
HOW TO MAKE EGGNOG

Place the milk in a non-stick saucepan and heat to just below boiling point. Meanwhile, place the eggs and sugar in a large bowl and beat well until thoroughly combined. Pour on half the milk, stir well then return all the mixture to the pan with the rest of the warm milk.

Cook on a low heat until the mixture starts to thicken, but do not allow to boil. Add the Bourbon, rum or brandy and stir well.

Pour into heat-proof glasses and top with whipped cream. Grate over plenty of fresh nutmeg and serve immediately.
Daily Email
Get the best entertainment news, recipes, fashion, beauty and wellbeing advice for you. For FREE.
Sign up