Creamy leek and potato soup makes for an appetizing starter, when served in quaint bowls like this...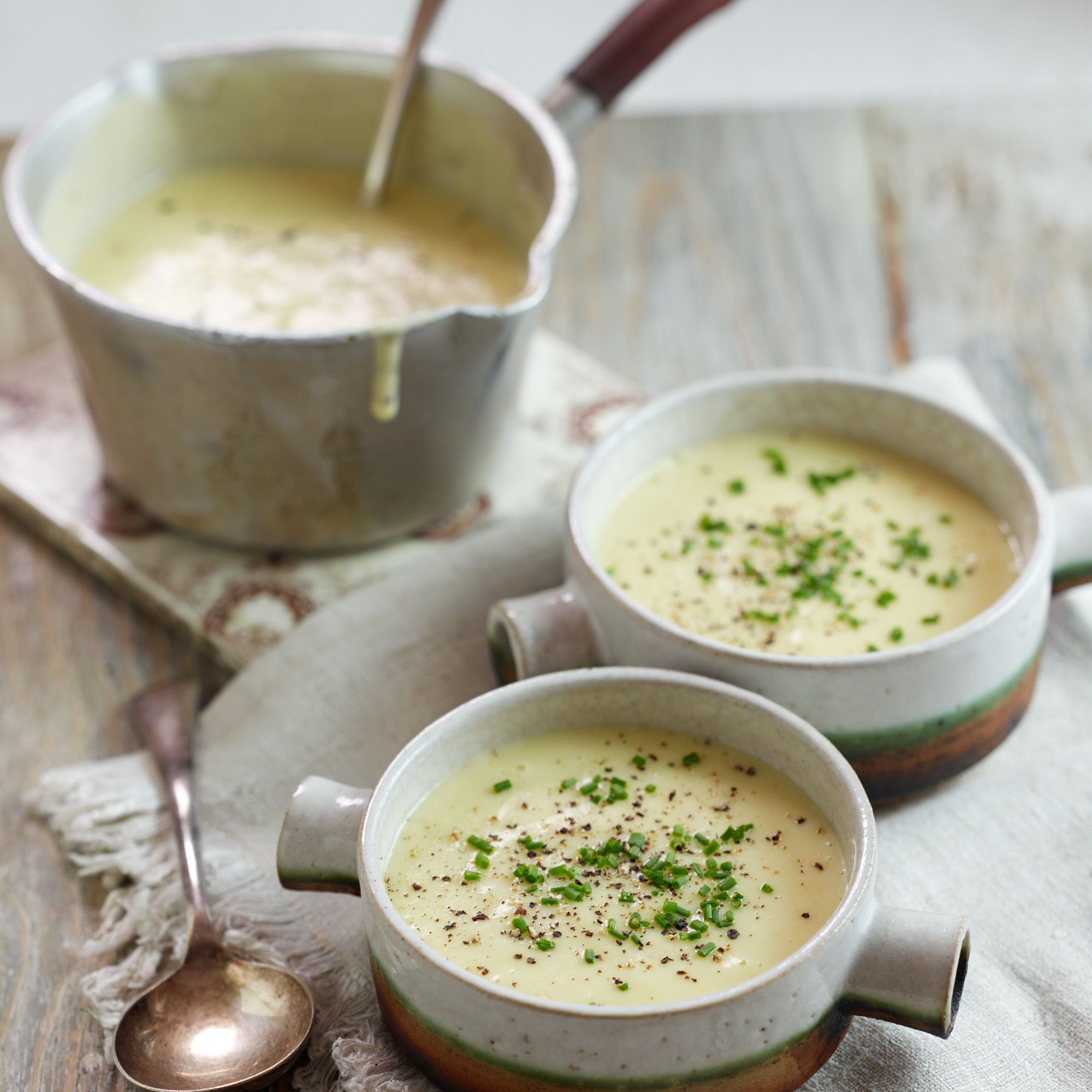 Ingredients
25g (1oz) butter
1 onion, finely chopped
4 large leeks, thinly sliced
450g (1lb) potatoes, peeled and chopped
850ml (1½ pt) light chicken stock or water
150ml (¼pt) whipping cream
chopped chives, to garnish
Preparation
Melt the butter in a large saucepan, add the onion and leeks, cover and sweat the vegetables for 10 minutes until soft but without any colour. Add the potatoes, season with salt and pepper, pour on the stock and bring to the boil. Lower the heat and simmer gently for 25 minutes.

Liquidise the soup, return to a clean pan and add the cream. Reheat, without boiling, taste for seasoning then ladle into warmed soup bowls. Scatter over the chopped chives and serve immediately.