These brownies are rich and fudgy, but almost guilt free in such a small size, if you just have the one!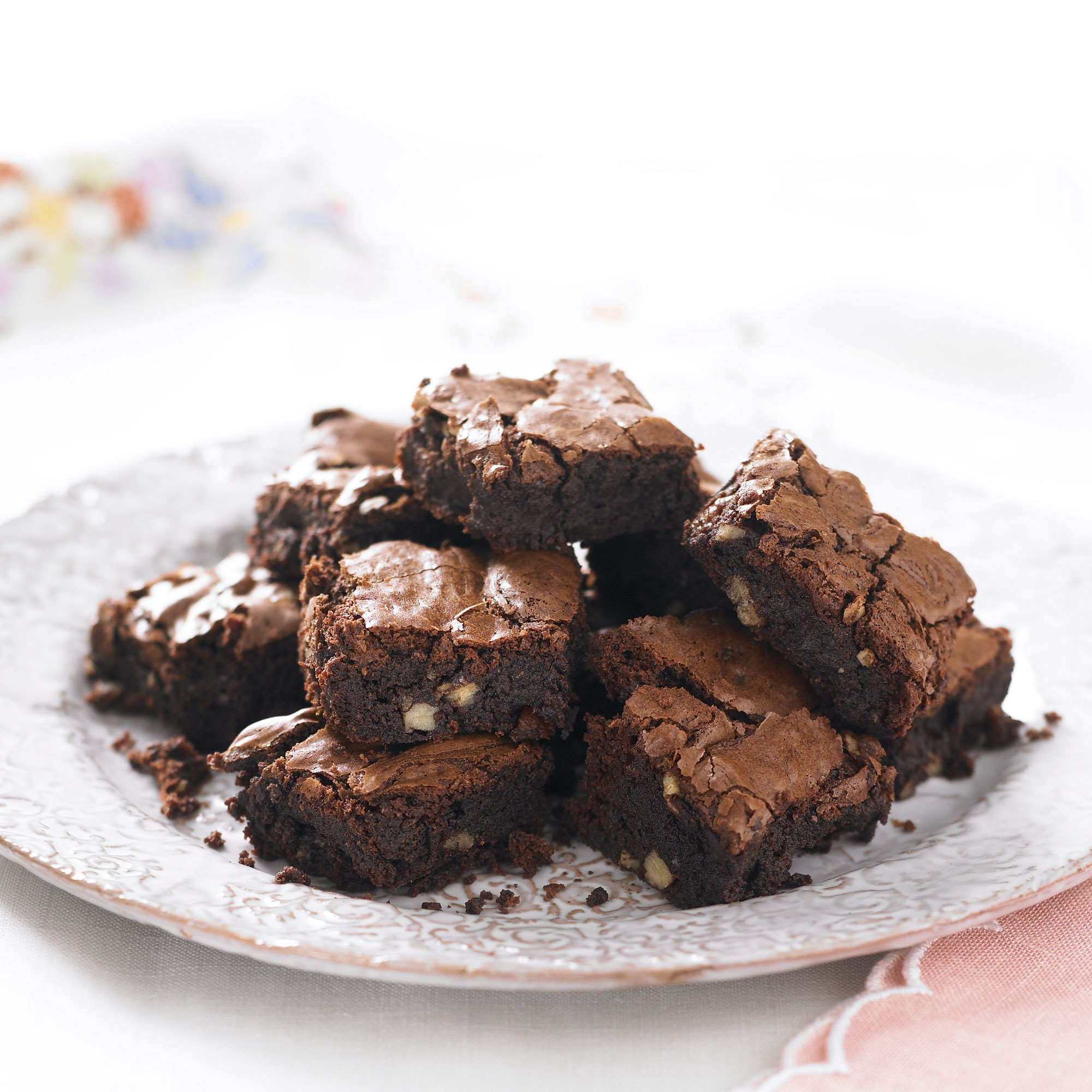 Ingredients
350g (12oz) dark chocolate (at least 70% cocoa solids)
250g (9oz) butter
3 free-range eggs
250g (9oz) soft brown sugar
1tsp baking powder
50g (2oz) plain flour, sifted
75g (3oz) pecans or walnuts, chopped
you will need
30.5x20x2.5cm (12x8x1in) ovenproof tin, greased and lined
Preparation
Heat the oven to 170C, 150C fan, 325F, gas 3. Melt the chocolate and butter in a heatproof bowl over a pan of simmering water. Set aside to cool. Whisk the eggs in a bowl until thick and creamy, then add the sugar. Keep whisking until you reach the ribbon stage, which is when a trail is left in the mixture when you lift the whisk.

Combine the baking powder and flour. Once the chocolate is cool, alternately fold the chocolate and flour into the egg mixture, then stir in the nuts. Place in the prepared tin and bake for 30 to 40 minutes, until the top has cracked and the centre is just firm to the touch. Leave to cool completely in the tin, then cut into 24 small squares with a sharp knife.