How To Make Chicken and Chorizo Paella
Our rustic paella recipe combines the delicious flavours of chicken and chorizo. The spicy chorizo adds fabulous flavour and makes an exeptionally tasty paella, perfect for entertaining friends or curling up on the sofa alone with a glass of wine!
Preparation time: 5 minutes
Cooking Time: 40 minutes
Serves: 6
1 red pepper,halved and deseeded
4 large tomatoes, mark a cross in each base
2tbsp olive oil
knob of butter
1 large Spanish onion, chopped
2tbsp tomato purée
1 large green pepper, deseeded and chopped
2 lemons
900ml hot chicken stock
handful fresh parsley, chopped

3 organic free-range chicken breasts, chopped
150g chorizo sausage, sliced
2tsp sweet smoked paprika
300g paella rice or risotto rice
a pinch of saffron, soaked in 2tbsp hot water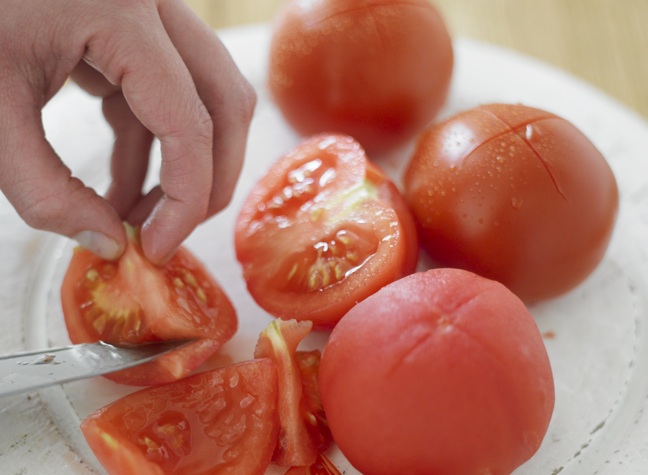 1)Grill the red pepper on high, until the skin is blackened, put into a bowl, cover with clingfilm and set aside to steam. Plunge the tomatoes into a bowl of boiling water for 30 secs, then peel away the skin, quarter, remove the seeds and roughly chop. Peel away the skin 
from the pepper and roughly chop.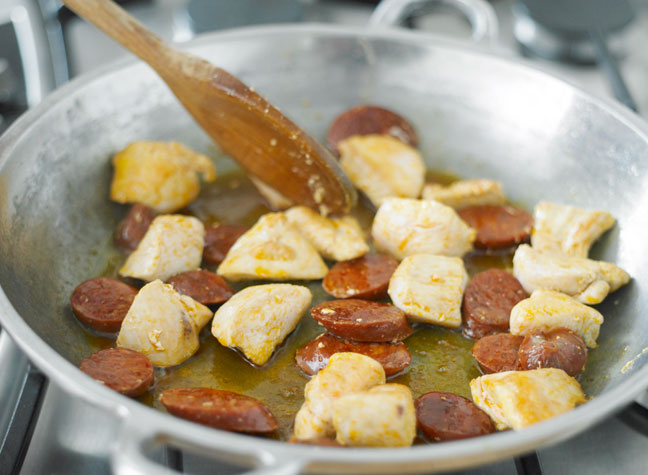 2)Heat the oil in a paella pan or large frying pan. Fry the chicken for 2-3 mins, until golden brown all over. Add the chorizo and continue to cook for 2 mins until crisp and it has given out some oil. Remove with a slotted spoon (reserve the oil in the pan) to a plate and keep warm.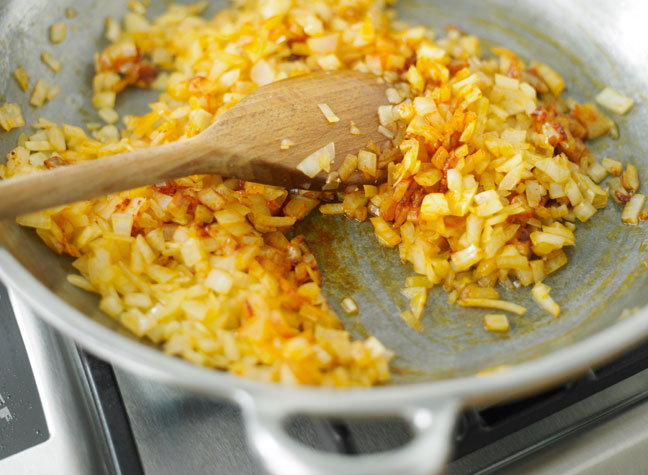 3)Add the butter to the pan and gently fry the onion for 10 mins until soft. Add the paprika and tomato purée, and cook for 2 mins. Stir in the rice and cook for a further 2 mins. Add the saffron and its water, tomatoes, red and green peppers, juice 1 lemon and half the stock. Cook for 10 mins.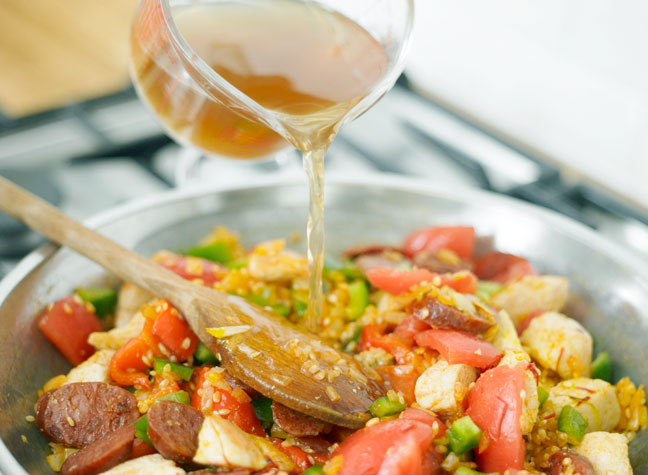 4)Return the chicken and chorizo to the pan and add the remaining stock. Cook for a further 10-15 mins, until all the stock has been absorbed and the rice is tender. Serve garnished with chopped parsley and lemon wedges.