How To Make Chicken & Wild Mushroom Pie
Is there anything more comforting than a classic chicken pie on a cold winter evening? Luxuriously creamy with chicken and wild mushrooms, this pie will be enjoyed by the whole family - and there are just 4 simple steps.
Preparation Time: 10 minutes
Cooking Time: 1 hour 30 minutes + chilling

Serves: 6
1 organic free-range chicken
4 sprigs thyme
4 stalks fresh parsley
25g dried porcini mushrooms
250g wild mushrooms, sliced
375g pack puff pastry
250ml cider
150ml double cream
1 stick celery, cut into chunks
1 carrot, cut into chunks
2 bay leaves
6 black peppercorns
50g butter, plus a knob for frying
Splash of olive oil
2 large leeks, sliced
50g plain flour
A little milk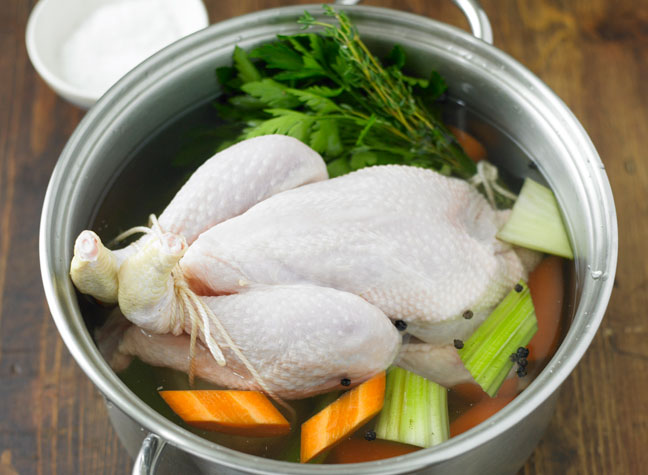 1)Put the chicken, breast side up, in a large pan with the celery, carrot, thyme, parsley, bay leaves and peppercorns. Cover with water and a lid, then simmer gently for 1 hr or until cooked and the juices run clear. Remove from the poaching liquor and leave to cool, then strip meat from the carcass. Skim fat from the liquor and reserve 600ml for sauce.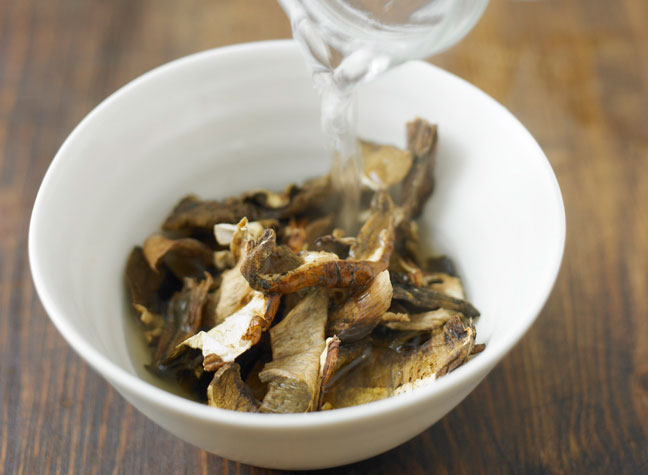 2)Heat the oven to Mark 6/200°C. Soak the dried porcini mushrooms in hot water and set aside for later. Heat the knob of butter in a frying pan with a splash of olive oil and brown the leeks and wild mushrooms, and set aside.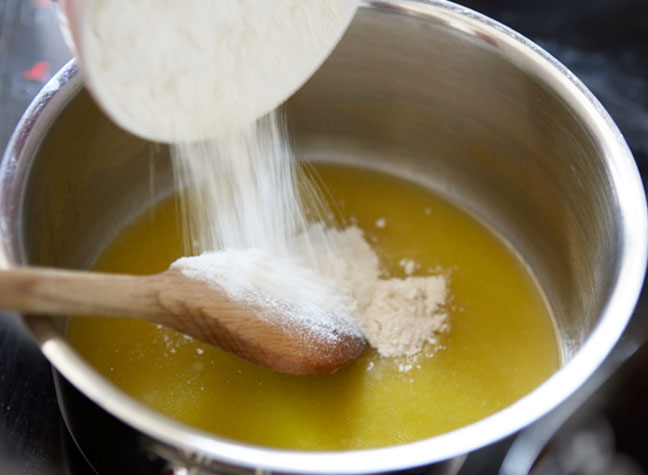 3)Cut out a circle of pastry 1cm larger than your pie dish, and chill. Melt 50g butter in a saucepan, stir in flour and keep stirring while you add the reserved liquor and cider. Cook until thickened. Stir in the cream, chicken meat, vegetables and porcini mushrooms plus their juice, and season.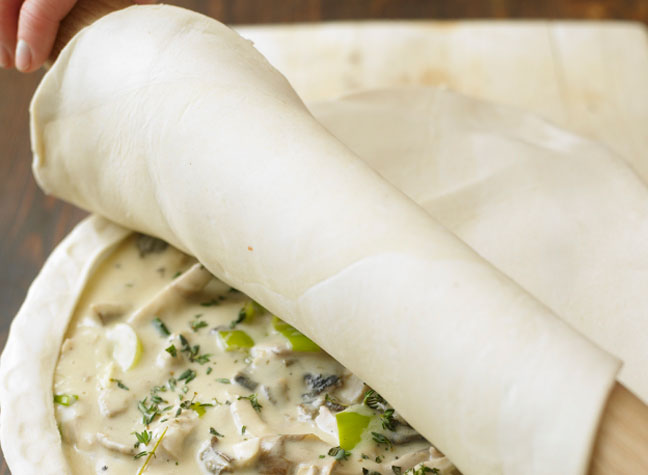 4) Place the filling in a large ovenproof dish and cover with pastry. Brush the pastry with a little milk. Bake in a pre-heated oven (220C/425F/Gas 7) for 25-30 minutes, until the pastry is nicely brown and the filling is piping hot.