How To Make Cheesecake
Impressive yet stress free, this show-stopping white chocolate and vanilla cheesecake is a classic recipe with a heavenly twist. Our step-by-step guide will give you all the confidence you need to create a beautiful and delicious dessert - soon you'll be teaching everyone how to make cheesecake!
Preparation time: 30 minutes, plus chilling
Serves 12
100g (4oz) butter
200g (7oz) digestive biscuits
400g (14oz) good-quality white chocolate
1tsp vanilla paste
250g (9oz) marscapone
250g (9oz) cream cheese
300ml (1/2 pint) double cream
300g (10oz) fresh raspberries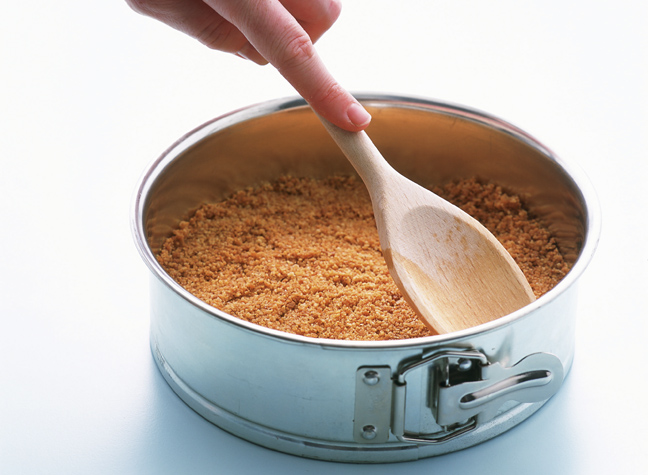 1. To make the cheesecake base, melt the butter in a medium-sized pan. Crush the biscuits finely, then stir into the butter. Pack the crumbs into a lined 23cm (9in) round spring-form cake tin, and press down well with the back of a spoon. Chill until firm - around 15 minutes.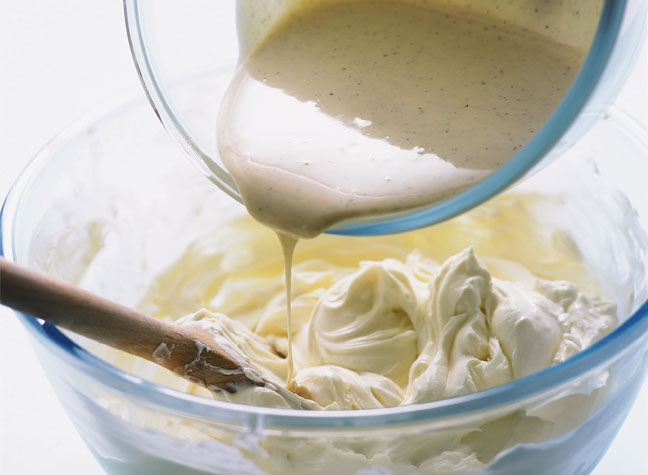 2. Break up 300g (10oz) of the white chocolate and melt into a bowl over barely simmering water. Buy the very best white chocolate that you can as it is tricky to work
with and, the more cocoa butter it contains, the better it will melt,
and the nicer it will taste. Stir in the vanilla paste. Beat the marscapone, then the cream cheese, and cream together until smooth. Gently stir in the melted chocolate.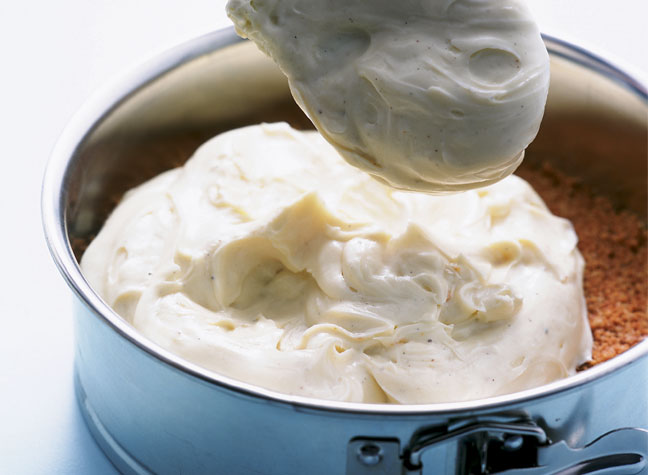 3. Spoon the mixture into the cake tin, smooth it out and chill for at least 4 hours, or overnight if possible. To turn out, run a knife around the inside of the tin, remove the outer rim and carefully transfer to a plate.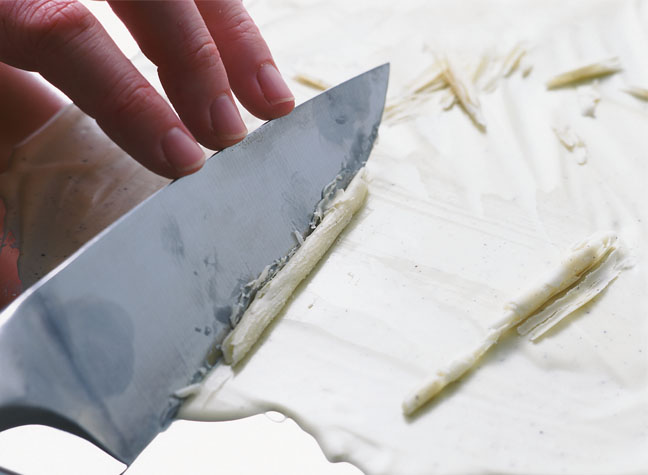 4. Melt the remaining chocolate, as before, and spread on a cold surface. Leave to set at room temperature. Run the edge of a knife over the surface to make curls. It takes practice to make good chocolate curls - the secret is to not let the chocolate set until it's rock hard. Add to the top of the cheesecake and decorate with raspberries.