A mild and fragrant tomato chutney which is delicious with a strong, crumbly cheese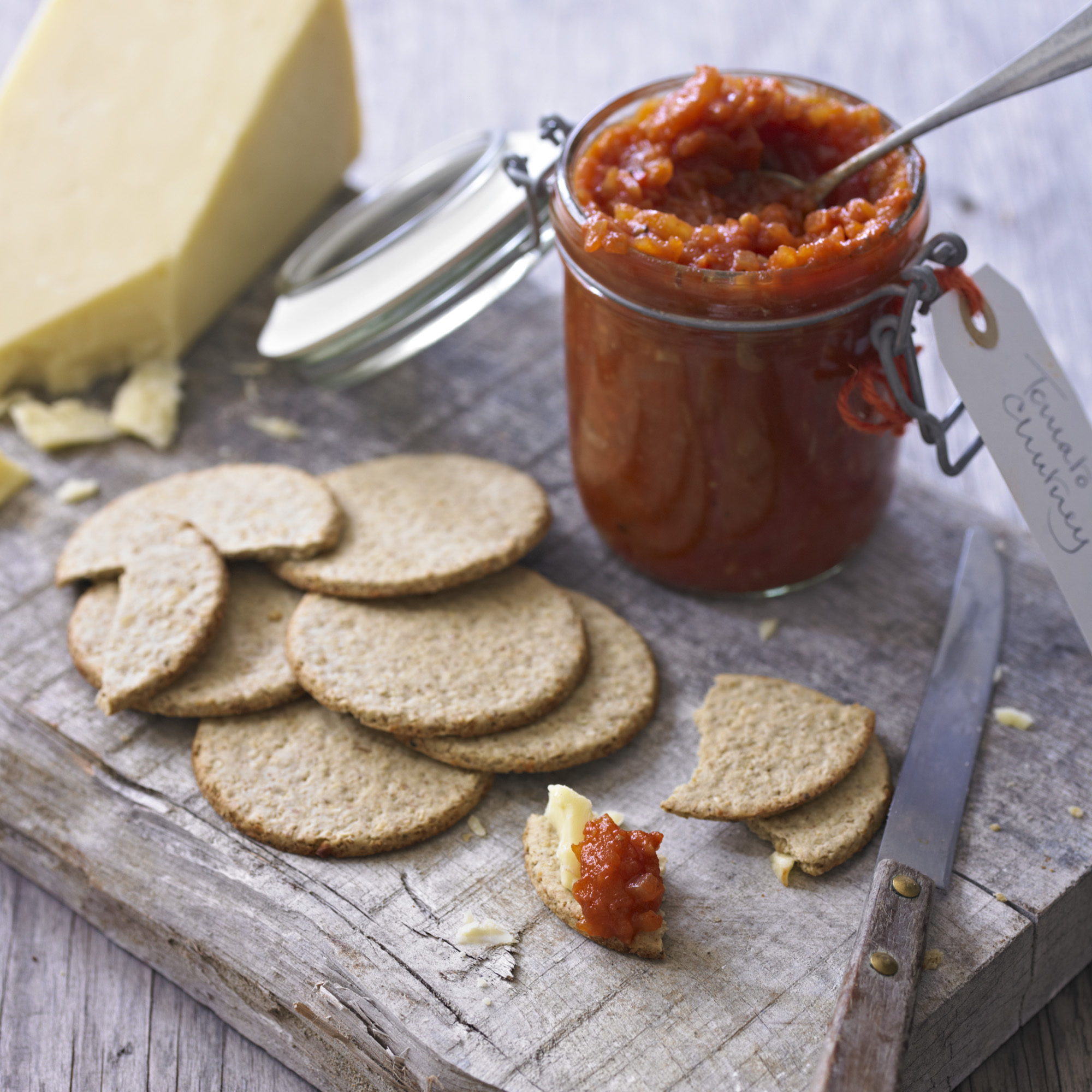 Ingredients
1.5kg (3lb 6oz) ripe red tomatoes
2 medium Bramley apples, peeled, cored and chopped
350g (12oz) red onions, chopped
5 garlic cloves, finely chopped
1 medium red chilli, deseeded and chopped
50g (2oz) root ginger, peeled and finely chopped
2 tsp fennel seeds
½ tsp sweet smoked paprika
2 tsp salt
125g (4 ½ oz) soft light brown sugar
250ml (9fl oz) red wine vinegar
you will need
sterilized jars
vinegar proof lids
Tip
If you don't like the taste of fennel then replace the seeds with the same quantity of celery or coriander seeds. If you like a spicier chutney then increase the quantity of chillies to your liking.
Preparation
First skin the tomatoes. Lightly score the base of the tomatoes with a sharp knife and immerse in boiling water for 1 minute. Drain and then peel. Halve the tomatoes and squeeze out most of the seeds and discard. Roughly chop the tomato flesh then place all the ingredients except the sugar and vinegar in a preserving or non corrosive pan and cook for 20-30 minutes until the vegetables are soft.

Add the sugar and stir until dissolved then pour in the vinegar. Stir well then continue to cook for a further 40 minutes or until the chutney is thick and well reduced.

Remove from the heat and pot into hot sterilized jars and seal with vinegar proof lids. Store in a cool, dark place for a month before using.
Daily Email
Get the best entertainment news, recipes, fashion, beauty and wellbeing advice for you. For FREE.
Sign up