Grown-up brownies! Serve with them a scoop of vanilla ice cream for a special treat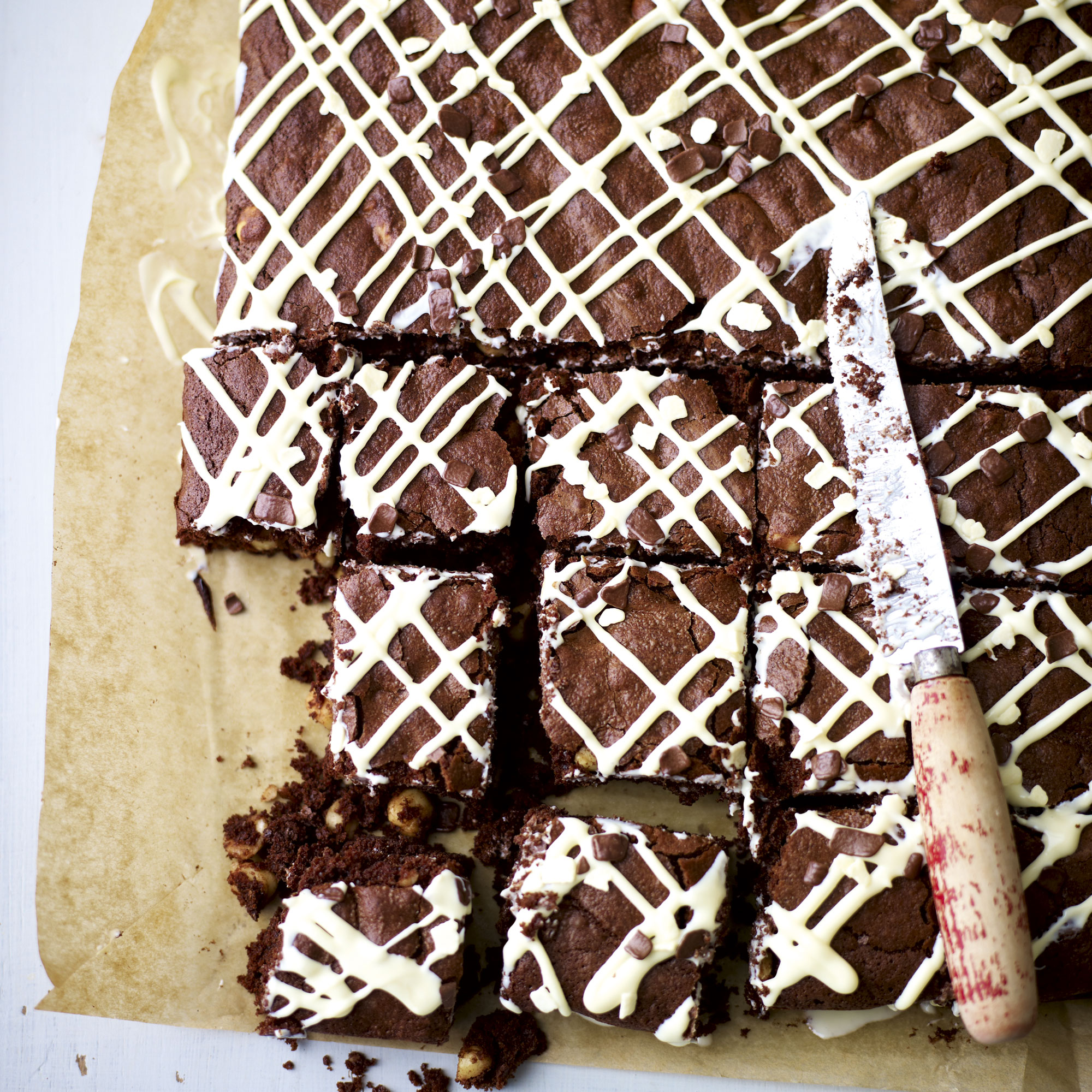 Ingredients
200g (7oz) butter
200g (7oz) dark chocolate
4tbsp Frangelico hazelnut liqueur
4 large free-range eggs, separated
150g (5oz) light brown sugar
200g (7oz) caster sugar
150g (5oz) self-raising flour, sifted
50g (2oz) cocoa powder, sifted
150g (5oz) hazelnuts, roughly chopped
to decorate
100g (4oz) white chocolate, melted, plus a few chocolate sprinkles
you will need
31x25cm (12x10in) brownie tin, greased and lined with baking parchment
Preparation
Heat the oven to 180C, 160C fan, 350F, gas 4. Melt the butter and chocolate in a large bowl over a pan of barely simmering water. Once it has melted, stir in the Frangelico.

Whisk the eggs and both sugars in a large bowl until light, pale and creamy. Gently fold in the flour and cocoa powder, then add the chocolate mixture and hazelnuts until just combined.

Pour the mixture into the prepared tin and cook for 25 minutes. The mixture will be sticky when you test it with a skewer, but not raw. Leave to cool.

Remove from the tin, then either with a piping bag or a teaspoon, drizzle over the melted chocolate and scatter over the chocolate sprinkles, then cut into small squares.
Daily Email
Get the best entertainment news, recipes, fashion, beauty and wellbeing advice for you. For FREE.
Sign up