It may seem an extravagant indulgence but asparagus makes a fine soup. Be careful not to over- cook the asparagus for the best flavour.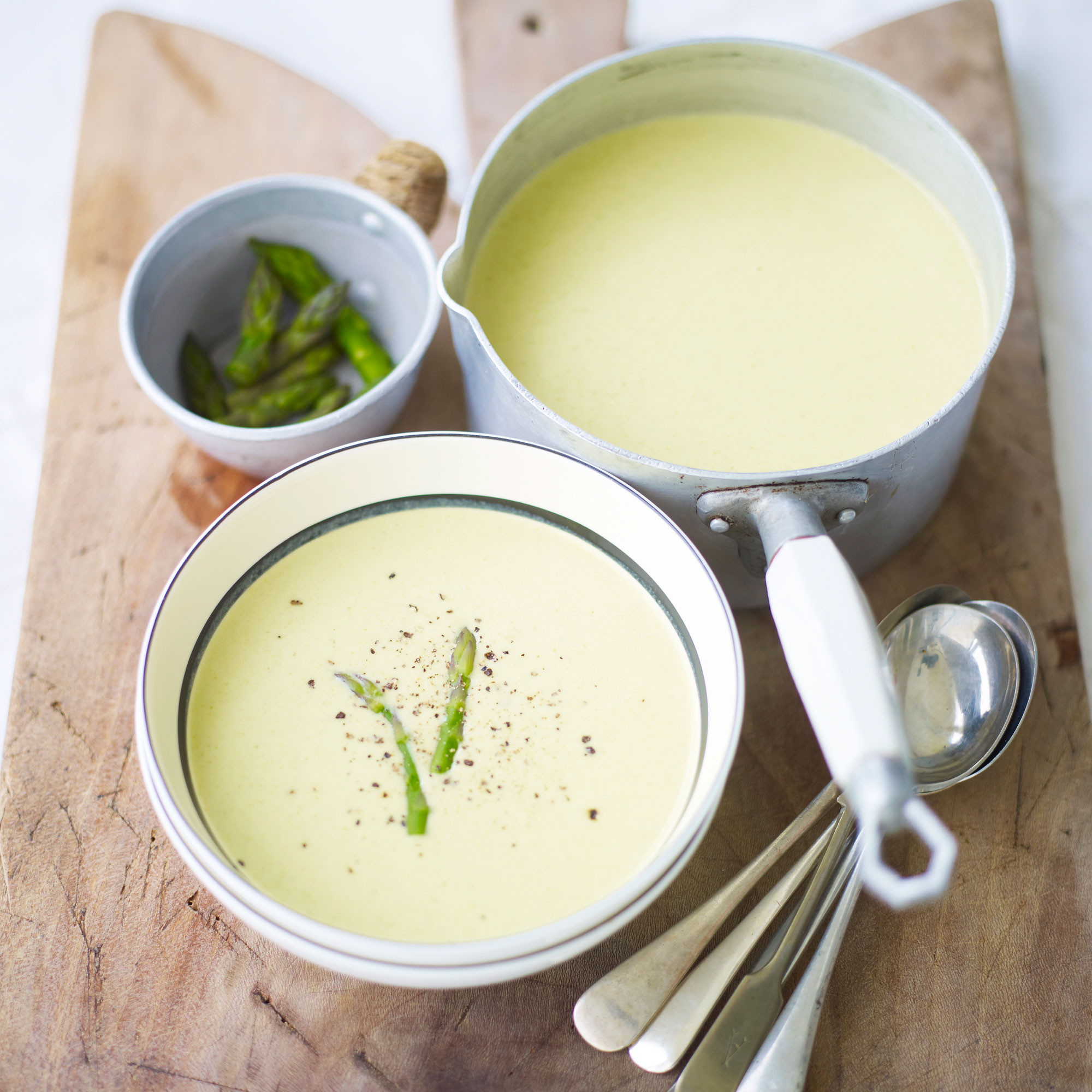 Ingredients
75g (3oz) butter
1 small onion, finely chopped
2 small leeks, white parts only, finely sliced
1 potato, peeled and chopped
850ml (1 ½ pt) vegetable stock or water
500g (1lb 2oz) asparagus, trimmed and cut into 4cm (1 ½ in) lengths
150ml (1/4 pt) double cream
Tip
You could blanch a few of the asparagus tips in boiling water for a couple of minutes to use as a garnish. This soup is also delicious served chille
Preparation
Melt the butter in a large saucepan, add the onion and leeks and sweat with a lid on for 10 minutes. Do not allow the vegetables to colour. Add the potato and stock and bring to a boil. Reduce the heat and simmer gently for 15 minutes or until the potato is soft. Add the asparagus and cook for 5 minutes until just cooked. Season with salt and pepper.

Blend the soup in a liquidiser until smooth, then pass through a sieve. Stir in the cream, check the seasoning and serve in warmed bowls.