For a more substantial meal, grill slices of baguette topped with rounds of goats cheese and float 2 to 3 of these on the soup.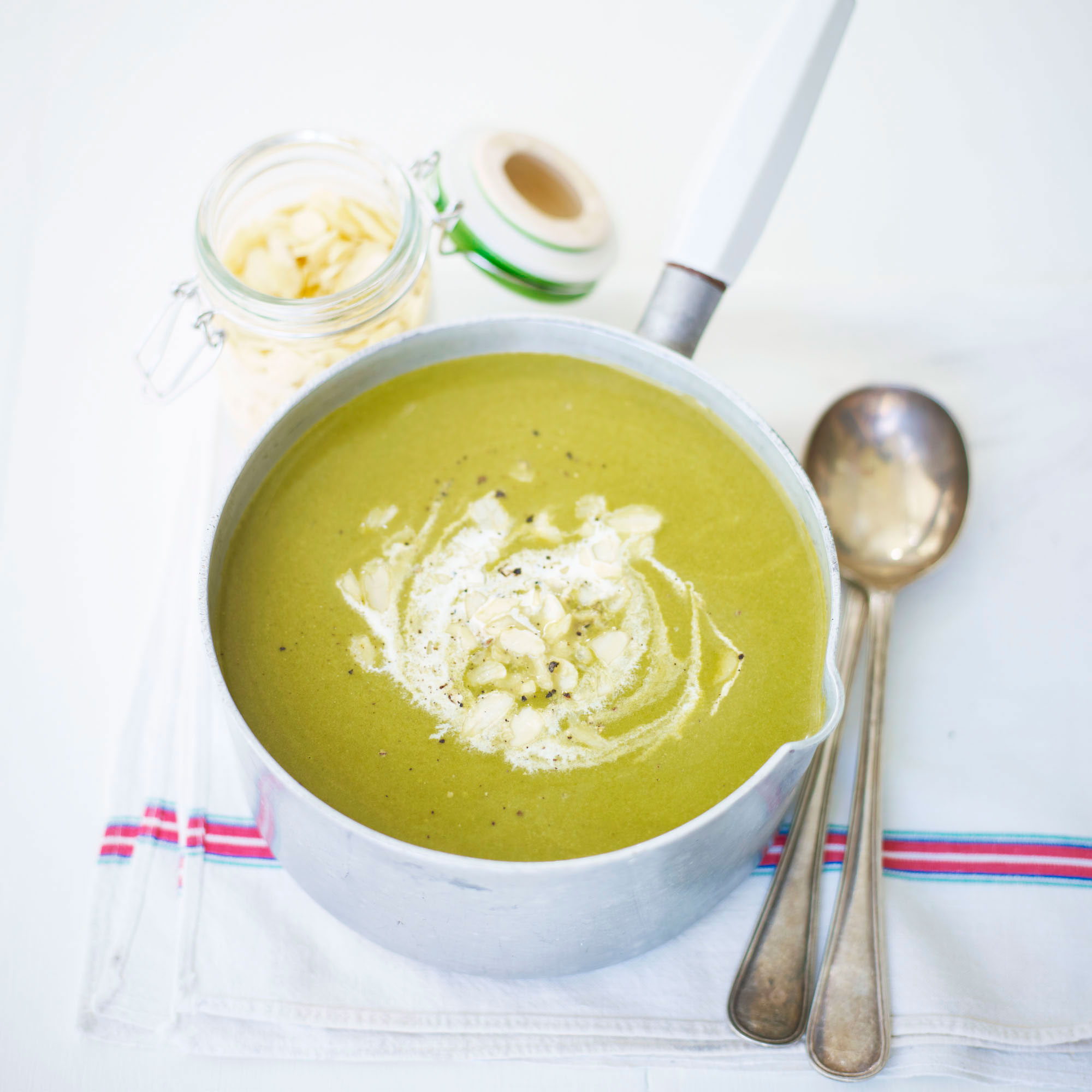 Ingredients
50g (2oz) butter
1 leek, trimmed, rinsed and chopped
50ml (2fl oz) white wine
450g (1lb) spinach
700ml (1 1/4 pt) vegetable stock
200g (7oz) peas, defrosted
juice 1 lemon
1/4 tsp freshly grated nutmeg
4tbsp cream
2tsp flaked almonds
Preparation
In a large pan gently melt the butter and fry the leek until soft. Add the white wine for a further two minutes.

Add the spinach to the pan slowly pressing it down to wilt it as you go. Add the peas and vegetable stock and simmer, uncovered for 5 to 10 minutes until cooked through.

Allow to cool briefly before whizzing the soup in a food processor until smooth, then stir in the lemon juice, nutmeg and season to taste. Ladle the soup into bowls swirling a tbsp of cream into each and topping with flaked almonds.