For this recipe use leftover cooked broccoli, just add to the soup along with the Stilton and creme fraiche before blending.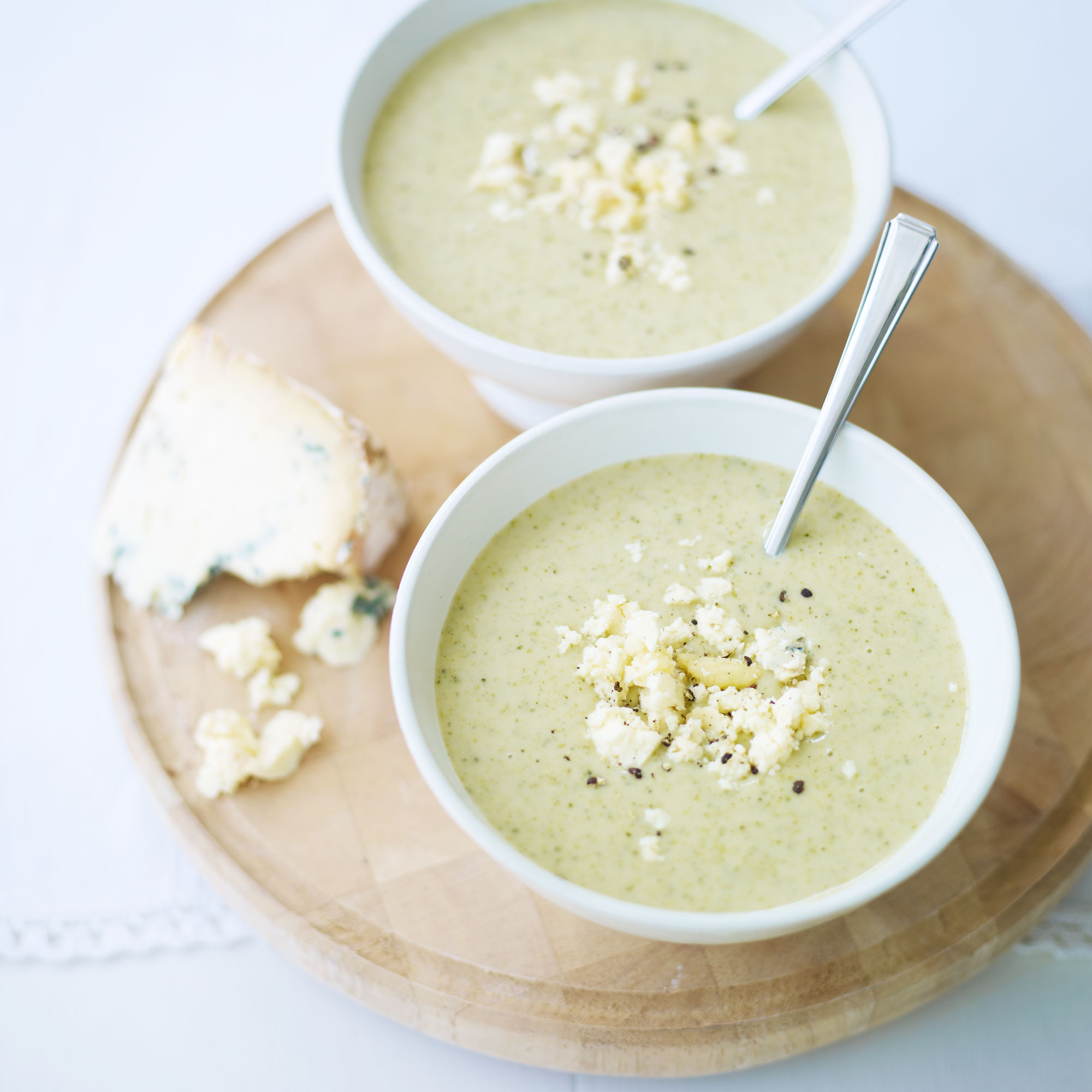 Ingredients
50g (2oz) butter
1 medium onion, peeled and finely chopped
2 sticks celery, finely chopped
50g (2oz)) plain flour
100ml (3floz) dry white wine
2 medium potatoes, peeled and diced
850ml (1 1/2 pt) free-range chicken stock
1 large head of broccoli, florets and stalk finely chopped
200g (7oz) Stilton cheese, crumbled
3tbsp creme fraiche
Preparation
In a large pan melt the butter and gently fry the onion and celery over a low medium heat until softened. Add the flour and cook for 3 minutes until light brown then pour in the white wine and simmer to reduce by half.

Add the potatoes to the pan with the stock and simmer for 15 - 20 minutes then add the broccoli for a final 5 minutes until tender.

Add two thirds of the Stilton and the creme fraiche, then whizz in a blender or food processor until smooth. Return to the pan to warm through then divide between bowls and top each with the remaining crumbled Stilton.