Similar to a large scone with a slightly cake-like texture, this bannock loaf is crammed with oats, sweet raisins and sultanas.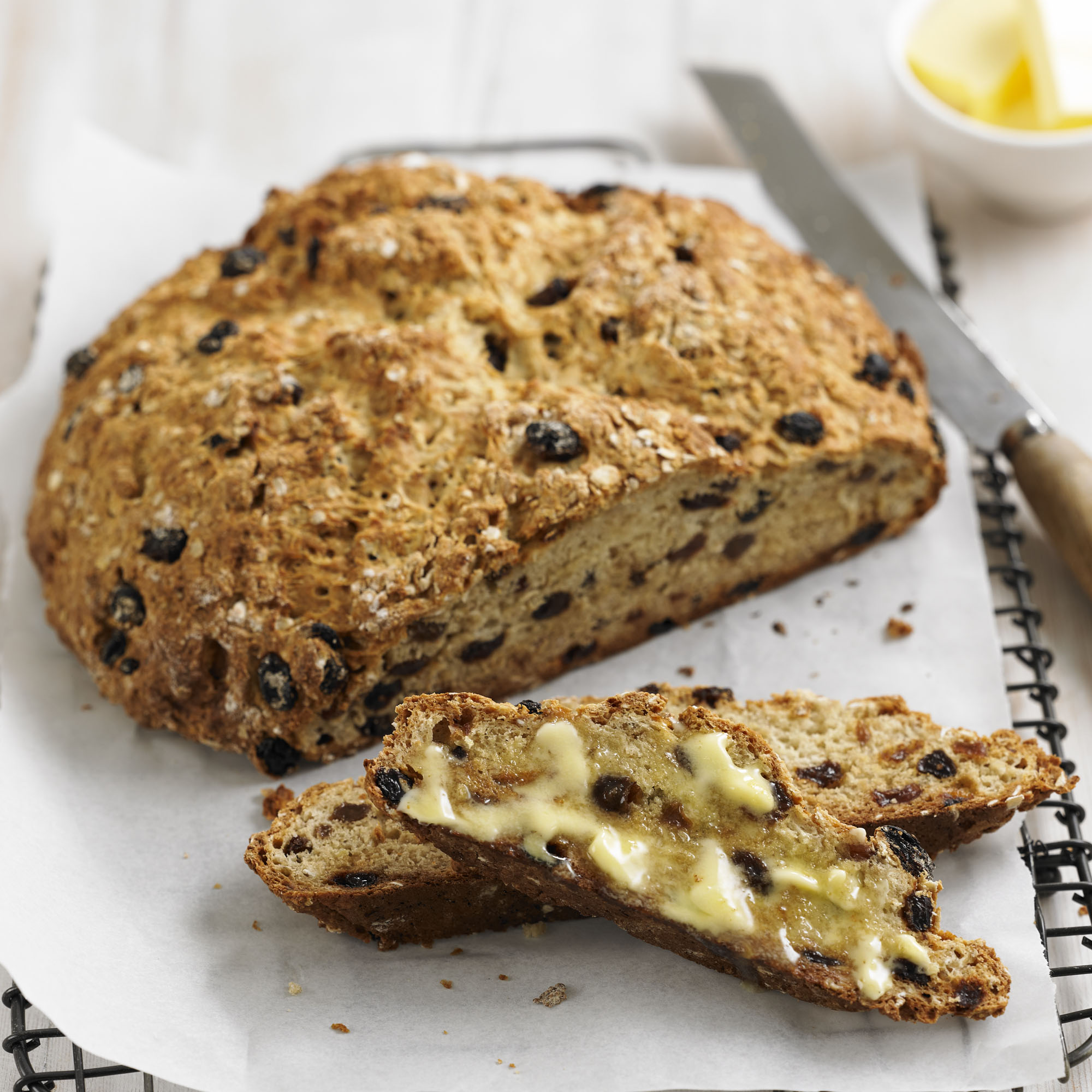 Ingredients
325g (11oz) plain flour
100g (4oz) rolled oats or porridge oats
100g (4oz) self-raising flour
½tsp salt
½tsp cinnamon
2tsp bicarbonate of soda
125g (4½oz) raisins
125g (4½oz) sultanas
100g (4oz) caster sugar
500ml (18fl oz) natural yoghurt
40g (1½oz) butter, melted
you will need
1 large baking sheet, oiled
Tip
For warm bannock ready in time for elevenses, the dry ingredients can all be assembled in a large bowl the night before. Simply stir in the melted butter and yoghurt just before baking.
Preparation
Heat your oven to 200 C, 180 C fan, 400 F, gas 6. In a large bowl, stir all the ingredients together, apart from the yoghurt and butter, and make a well in the centre.

Pour the yoghurt and melted butter into the middle and with a wooden spoon stir to combine until you have a very thick, sticky dough. Put this in the middle of the prepared baking sheet and with a handle of your wooden spoon press a large cross into the top of the dough.

Bake for 45 minutes until risen and golden, covering the top with foil if it gets too brown. Serve sliced warm and buttered with tea. The fruit bannock will keep for 2 days, wrapped and sealed in an airtight container.