There's nothing nicer than a good slice of light crumbly fruit cake and this is the perfect recipe.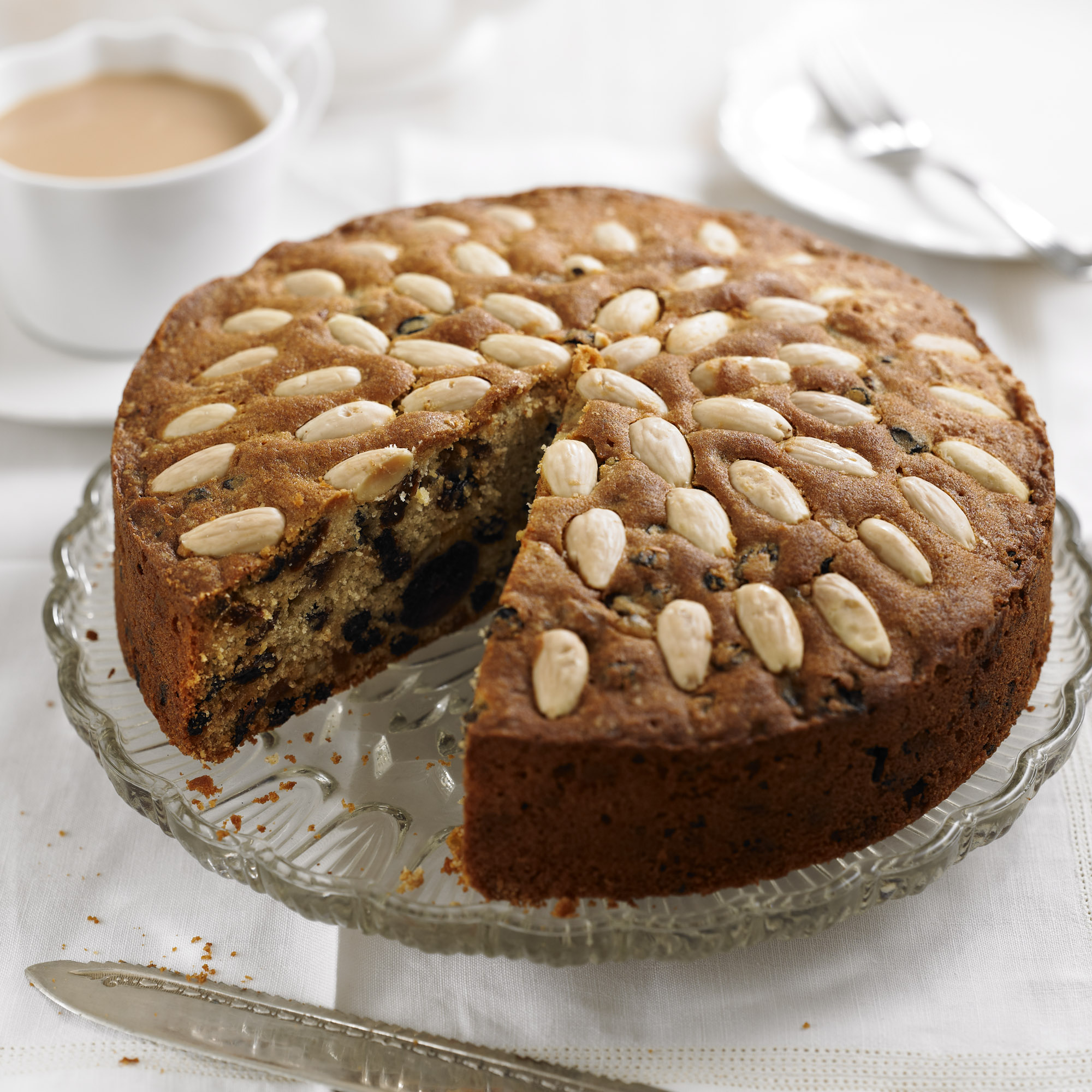 Ingredients
125g (4 1/2oz) raisins
125g (4 1/2oz) currants
100g (4oz) glace cherries
65g (2 1/2oz) mixed citrus peel, chopped
Grated zest 1 orange
Grated zest 1 lemon
2 tbsp whisky
175g (6oz) butter at room temperature
175g (6oz) golden caster sugar
4 medium eggs
175g (6oz) plain flour
1 tsp baking powder
1 tsp ground mixed spice
65g (2 1/2oz) ground almonds
100g (4oz ) whole blanched almonds
You will need
a 20cm (8in) round, deep cake tin lined with baking parchment
Preparation
Place the dried fruits, peel and orange and lemon seats in a mixing bowl and pour over the whisky. cleave and leave for 1 hour for the fruit to plump up.

preheat the oven to 150f, 130 c, fan, gas 2. Place the butter and sugar in a mixing bowl and beat until light and creamy with a wooden spoon or electric mixer. Beat the eggs, and add them gradually to the butter and beat well between each addition, adding a little flour if the mixture curdles.

Add the flour, baking powder, spice and ground almonds, then stir in the fruit and whisky .

Spoon the mixture into the cake tin and spread it level. Decorate the top with whole almonds. Bake for 1 1/4 hours checking after 45 mins that it is not browning too much. If so, cover the top with a little baking parchment.

The cake is cooked when it is firm to the touch and a skewer inserted in the middle comes out cleanly. Leave to cool in the tin for 20 mins then turn out and allow to cool .