Tartiflette, the ultimate comfort food! This classic dish from the French Alps is made with potatoes, cheese and bacon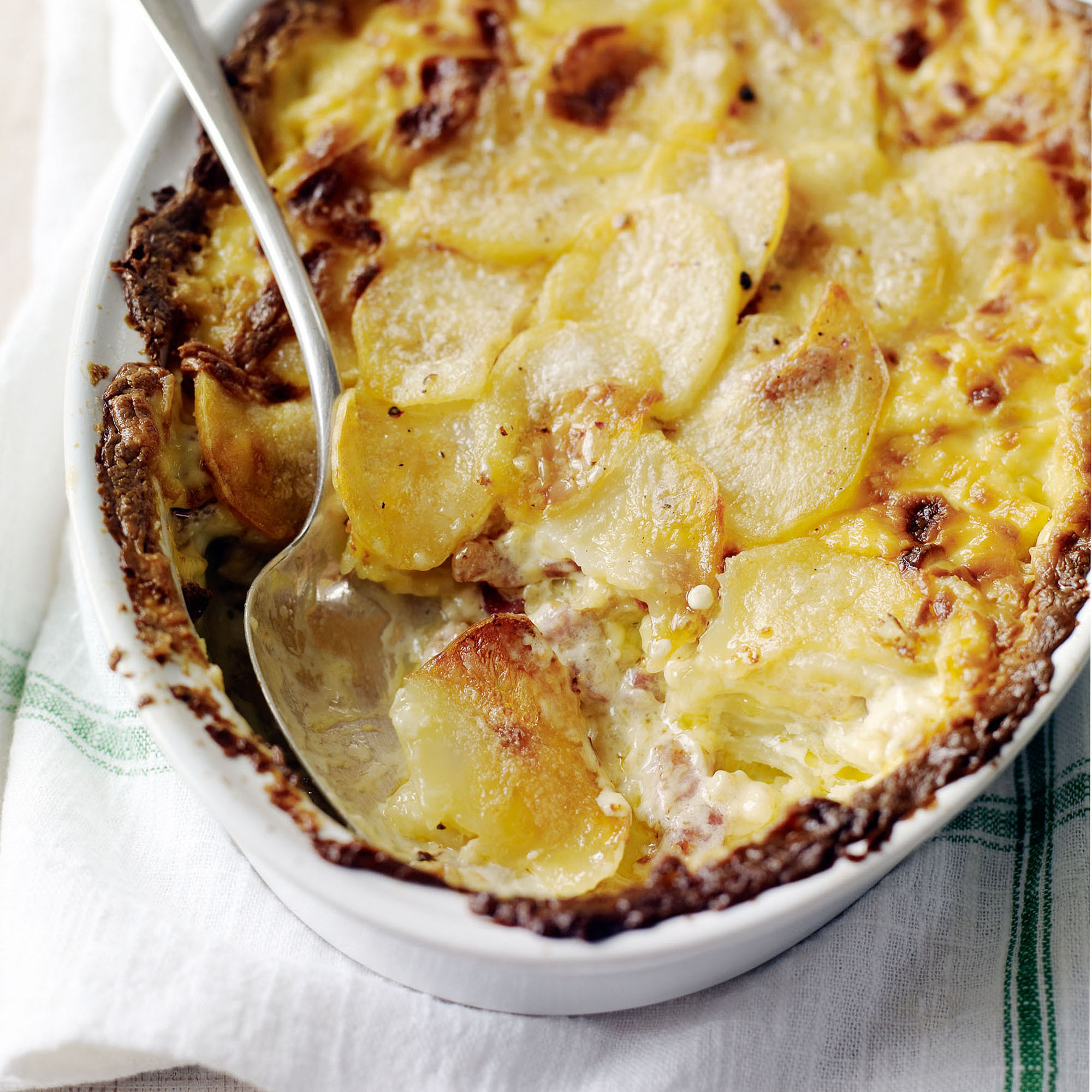 Ingredients
1kg (2lb 4oz) floury potatoes (peeled weight), very thinly sliced
150g (5oz) smoked bacon lardons
2 small onions, thinly sliced
2 large garlic cloves, crushed
250g (9oz) Reblochon or Livarot cheese, cut into long strips
500ml (18fl oz) double cream
50ml (2fl oz) white wine
Preparation
Boil the potatoes in a pan of boiling water for 3 minutes, then drain and pat dry with kitchen paper. Allow to cool slightly.

Heat a frying pan and add the lardons. Cook on a high heat until crispy. Remove and drain, leaving a bit of the fat in the pan. Fry the onions and garlic gently until softened.

Heat the oven to 180C, 160 C fan, 350 F, gas 4. Cover the bottom of a 1.7 to 2 litre (3pt) gratin dish with a third of the potatoes, then half the onions and lardons. Season. Lay half the slices of cheese on top and pour over a third of the cream and a splash of wine. Repeat, then top with a layer of potatoes, the rest of the cream, and pepper. Transfer to a baking tray and cook in the middle of the oven for 1 hour, until the top is golden brown and crisp. Rest for 10 minutes before serving with a green salad.