Looking for a new chicken recipe? This easy chicken salad with courgettes and cannellini beans recipe is oh so tasty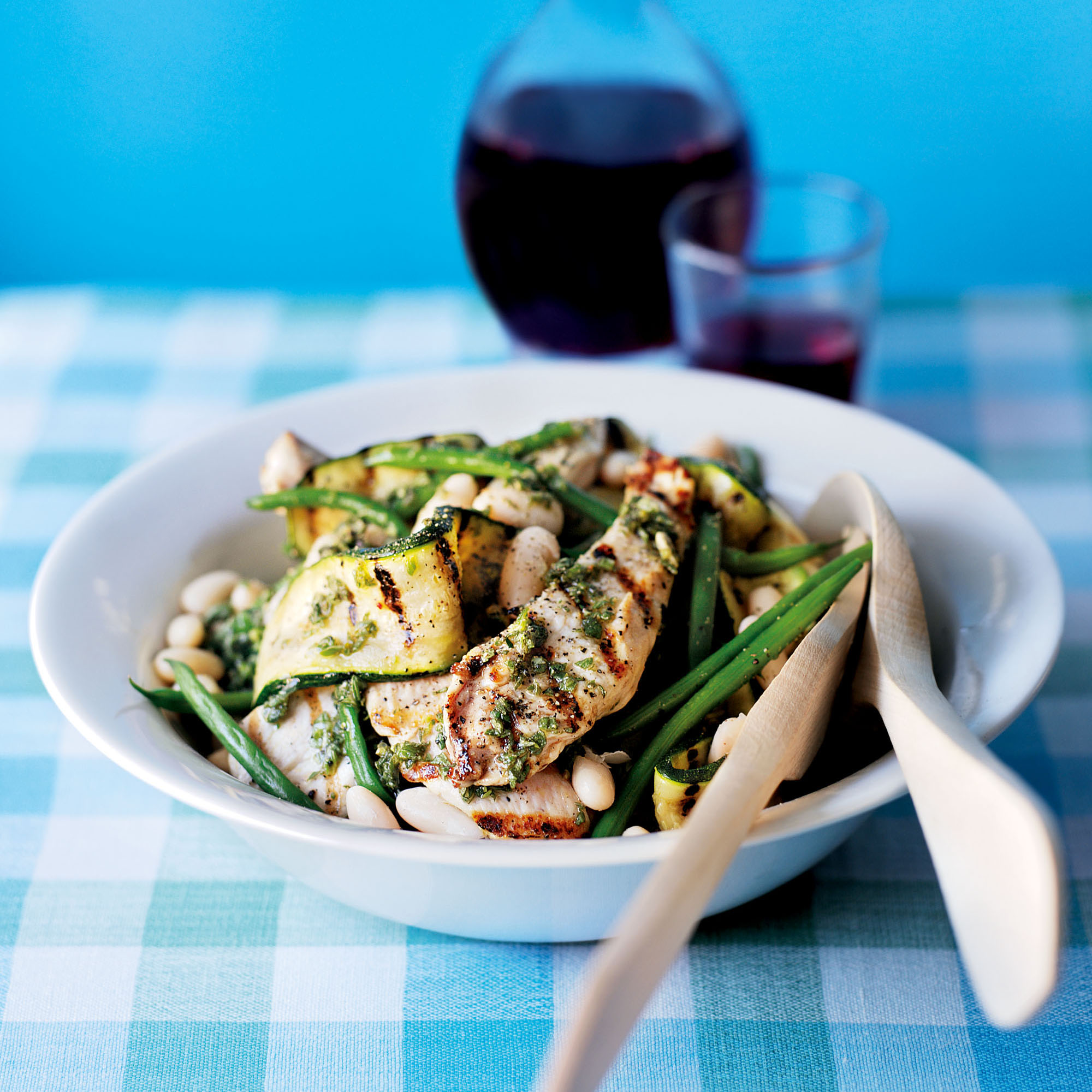 Ingredients
2 free-range chicken breasts, cut lengthways into thin strips
1 bunch fresh oregano, leaves removed and roughly chopped
5 garlic cloves
1 lemon, sliced, plus juice ½ lemon
4tbsp olive oil
3 large courgettes, cut lengthways into very thin strips
200g (7oz) green beans, trimmed, then blanched and cooled
1 x 400g can cannellini beans, drained and rinsed
Preparation
Place the chicken strips in a non-metallic bowl with half the oregano, 4 of the garlic cloves, the sliced lemon and 3 tablespoons of the olive oil. Cover, chill and marinate for at least 2 hours, or preferably overnight.

Make the dressing by mixing together the remaining oregano leaves, crushed garlic clove, lemon juice and olive oil. Season and set aside. Heat a griddle pan, oil and season the courgette slices, and griddle in batches until they are soft and tender. Set aside.

Remove the chicken from the marinade, season and griddle in batches, until the chicken is cooked through. Place in a serving bowl with the courgettes, green beans and cannellini beans, and drizzle with the dressing. Serve with crusty seeded bread. This salad will keep in the fridge for 4 hours without going soggy.
Daily Email
Get the best entertainment news, recipes, fashion, beauty and wellbeing advice for you. For FREE.
Sign up