A superfoods recipe with great flavours. Soda bread needs to be eaten when freshly made, but makes good toast the day after and freezes well too.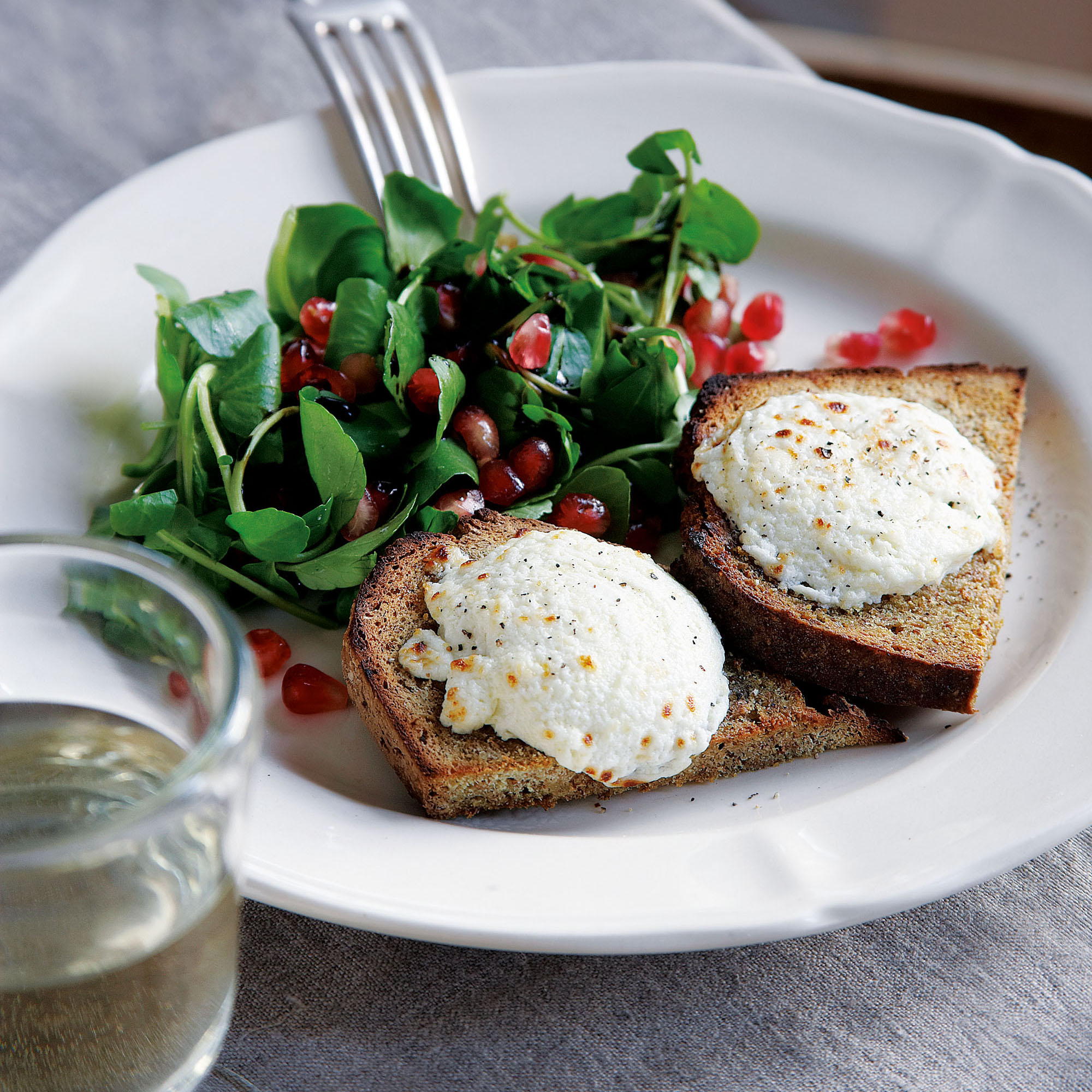 Ingredients
For the soda bread
225g (8oz) strong wholemeal flour
225g (8oz) strong white flour
1tsp bicarbonate of soda
1tsp salt
300ml (½pt) unsweetened soya milk
100g (4oz) soft goat's cheese
1 x 100g bag watercress
1 pomegranate, seeds removed (cut fruit half, bash with a rolling pin, squeeze seeds into a bowl)
olive oil and balsamic vinegar, to dress the salad
Preparation
Preheat the oven to 220 C, 200 C fan, 425 F, gas 7. For the bread, sift the flours into a large bowl, adding any grains left in the sieve from the wholemeal. Add the bicarbonate and salt, mix well, then add the soya milk and combine to form a dough. Knead a little to shape into a ball and make a cross with a wooden spoon. Place on a floured baking sheet and cook for 40 to 50 minutes until it's browned and feels hollow when you tap the base. Place on a wire rack to cool.

Once the bread has cooled, cut off 2 slices and top with the goat's cheese. Grill for 3 to 4 minutes or until the cheese has just started to turn soft and golden.

Meanwhile, mix watercress with the pomegranate seeds and dress with olive oil and balsamic vinegar. Serve with the cheese on toast.