A sneaky way to add fruit to your diet in an aromatic, warming lamb stew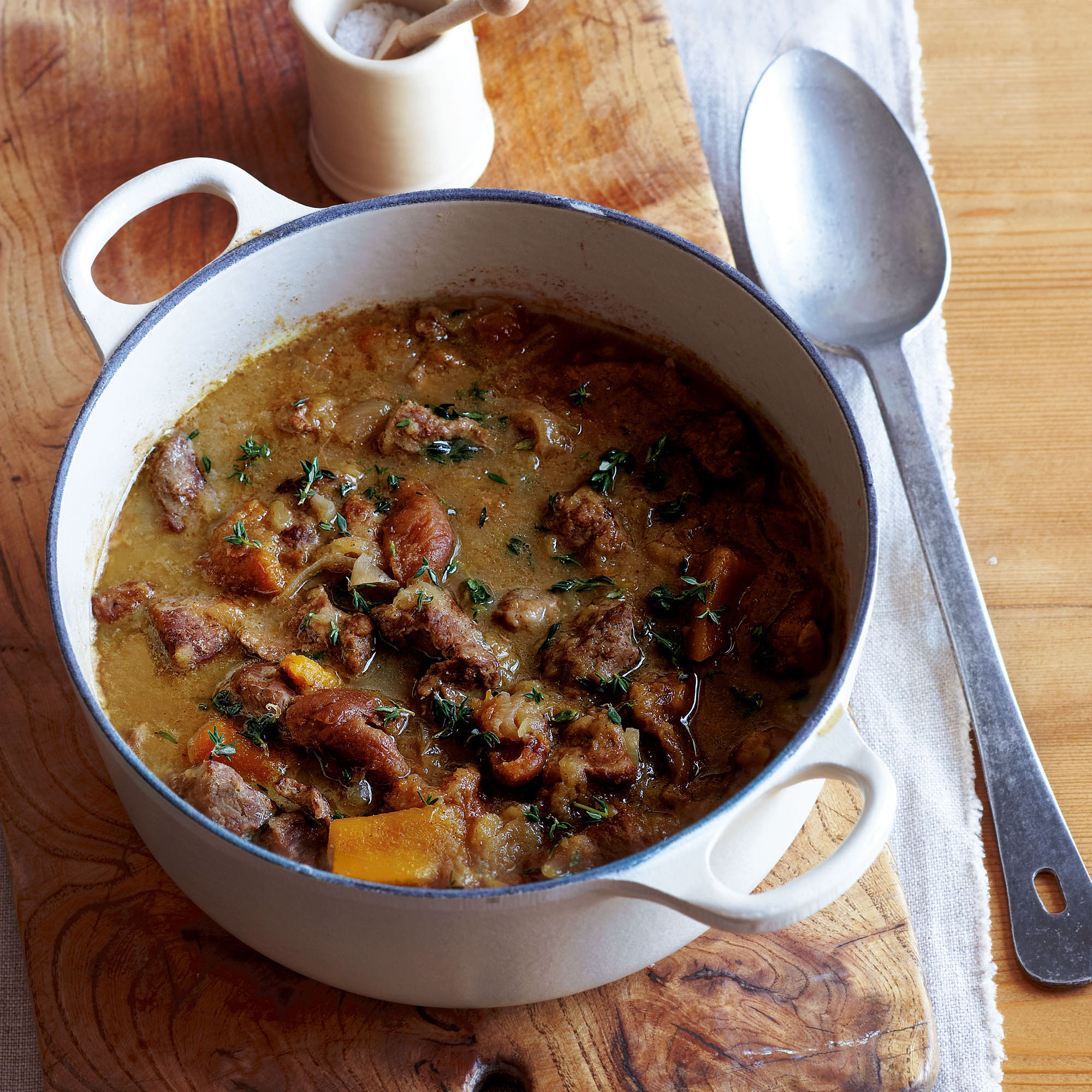 Ingredients
700g (1lb 9oz) lean leg of lamb, cubed
1tsp ground cumin
1tsp ground coriander
½tsp ground cinnamon
¼tsp cayenne pepper
2 red onions, finely sliced
2 garlic cloves, crushed
2 Bramley apples, peeled, cored and chopped
50g (2oz) dried apricots, chopped
50g (2oz) dried mango
To serve
200g (7oz) Puy lentils
400ml (14fl oz) vegetable stock
2tsp pomegranate molasses or balsamic vinegar
fresh thyme leaves
Preparation
In a non-stick frying pan, brown the lamb in two batches in a little olive oil. At the end of the second batch, add the ground spices and toss well. Transfer to a lidded casserole dish and add a little cold water to the frying pan to deglaze, i.e. remove any residue and spices. Add to the casserole. Add a touch more olive oil and cook the onions until tender. Add the garlic and fry for a minute, then add to the meat.

Add the fruit and 600ml (1pt) water to the meat. Bring to the boil, then simmer gently, covered, until tender, around 1 hour 30 minutes.

Meanwhile, cook the lentils in the stock. Once tender, stir through the pomegranate molasses and a little olive oil. Just before serving, stir some fresh thyme through the casserole and serve with the lentils.
Daily Email
Get the best entertainment news, recipes, fashion, beauty and wellbeing advice for you. For FREE.
Sign up