It's a classic and everyone loves it, but we've lightened up the sauce. It's also a great way to use up roast chicken or turkey leftovers.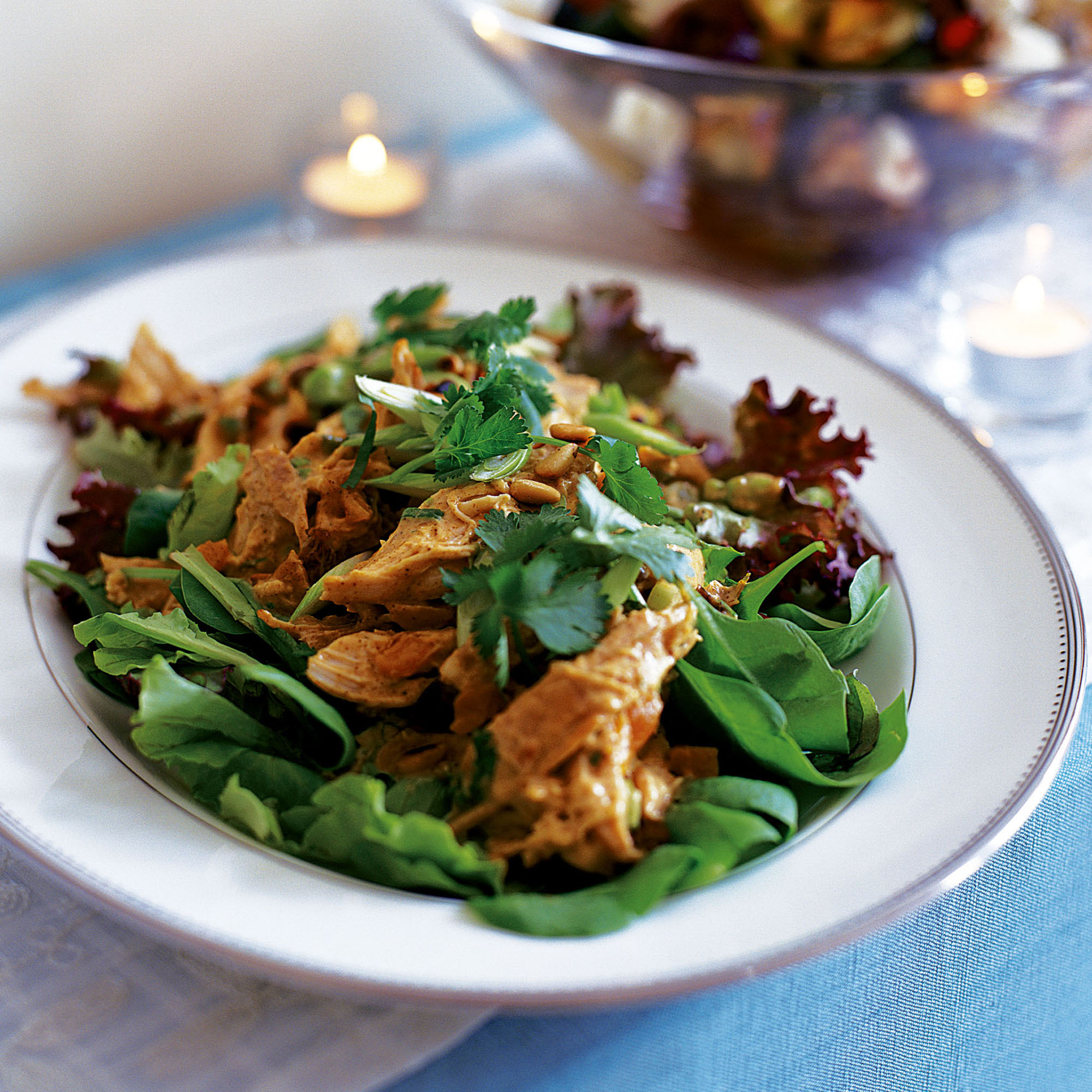 Ingredients
2 small to medium cooked chickens, stripped off the bone
75g (3oz) pine nuts, toasted
50g (2oz) sultanas
100g (4oz) dried apricots, chopped
1 bunch spring onions, finely chopped
4tbsp chopped fresh coriander
1 bag baby salad leaves
For the dressing
1½tbsp Madras curry paste
100ml (4fl oz) mayonnaise
200ml (7fl oz) natural or Greek yogurt (not low-fat)
3tbsp mango chutney
squeeze fresh lemon juice
Preparation
Mix together all the ingredients for the dressing and add freshly ground black pepper. In a large bowl, mix together the chicken, pine nuts (reserving a few), sultanas, apricots and half the spring onions and coriander. Stir in the dressing. Put the salad leaves on a platter, spoon over the chicken mix, then scatter over remaining pine nuts, spring onions and coriander.