A healthy and warming creamy pumpkin vegetarian soup, with chilli to give it a little extra kick in flavour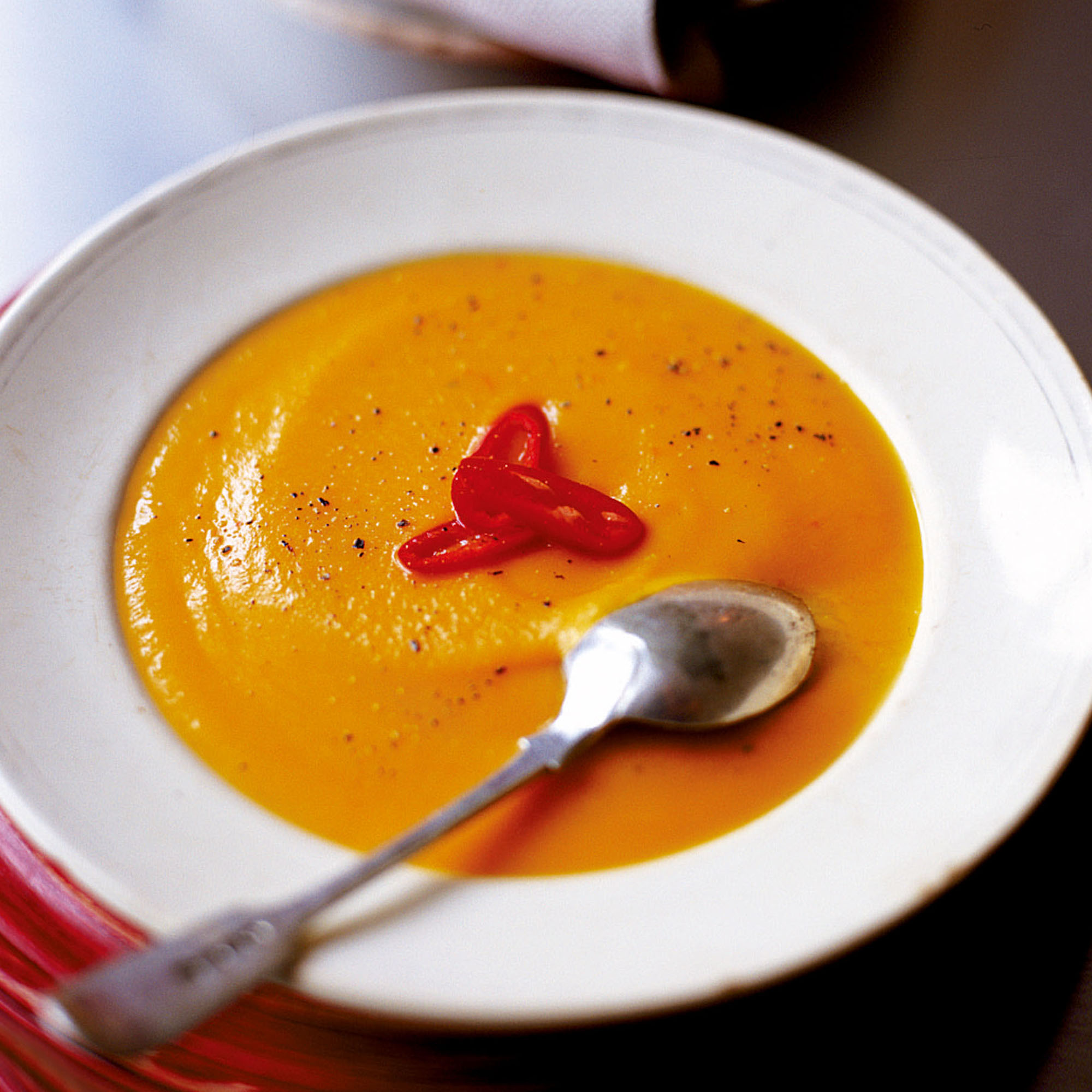 Ingredients
1 onion, finely chopped
2 to 3 fat red chillies, deseeded (if you don't like it too hot) and diced
2 lemongrass stalks, finely chopped
500ml (18fl oz) vegetable broth
700g (1lb 9oz) pumpkin (or butternut squash) flesh, chopped
2 carrots, chopped
200ml (7fl oz) reduced-fat coconut milk
Preparation
In a large non-stick pan gently cook the onion, chillies and lemongrass in 1 to 2tbsp of the broth for 5 minutes to soften.

Add the pumpkin and carrot and cook for a further 5 minutes before adding the remaining vegetable broth and coconut milk.

Bring to the boil, cover and let simmer for 15 minutes or until very tender. Blend until smooth and garnish with chillies to serve.
Daily Email
Get the best entertainment news, recipes, fashion, beauty and wellbeing advice for you. For FREE.
Sign up