This hazelnut and meringue cake will be an instant hit fit for any special occasion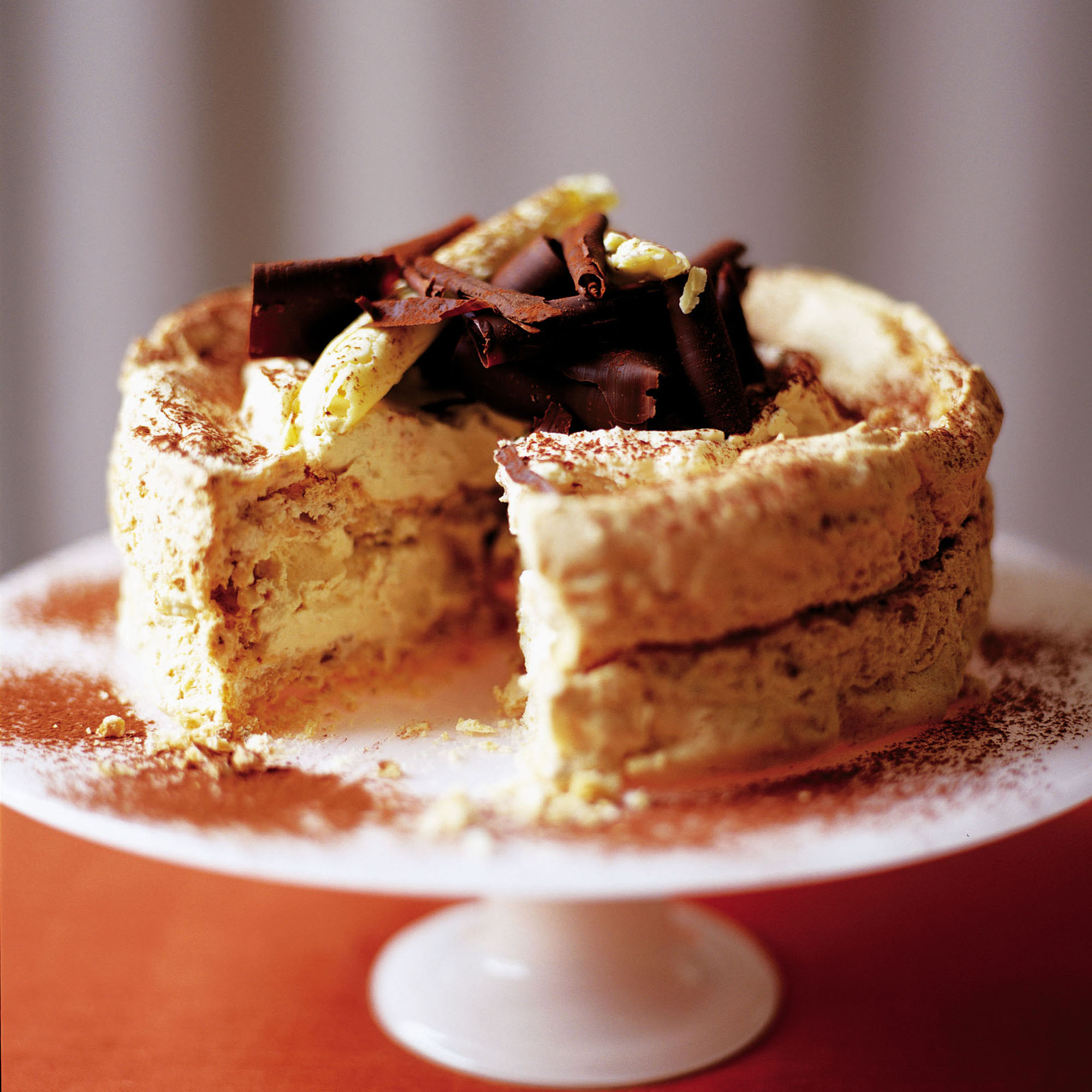 Ingredients
100g (4oz) skinned whole hazelnuts
4 large egg whites
225g (8oz) caster sugar
1tsp white wine vinegar
250ml (9fl oz) double cream
6tbsp Irish cream liqueur or Amarula
For the chocolate curl
75g (3oz) each white and dark chocolate
You will need
2 x 20cm (8in) sponge tins, lined with foil
Preparation
Preheat the oven to 190 C, 170 C fan, 375 F, gas 5. Toast the nuts on a baking sheet for 5 minutes. Leave to cool. Whisk the egg whites until stiff, then gradually whisk in the sugar (saving 1tbsp sugar) and the vinegar. Whizz the nuts with 1tbsp sugar until coarse and whisk into the meringue

Brush foil in the tins with oil. Divide meringue between them and bake for 40 minutes. Cool for 10 minutes, turnout onto a rack and remove foil.

Whip cream, then whisk in the Irish cream; it should hold its shape. Put one cake baked-side down on a plate and, using a spatula, add two-thirds of the cream, then top with the meringue baked-side up. Spoon remaining cream into the centre and top with choc curls.

To make chocolate curls - Melt the chocolate, pour onto a board and set in the fridge. Run a cheese slicer over the surface to curl the chocolate.