This chicken and barley broth takes a while to cook, though itís simple and full of goodness, with no added fat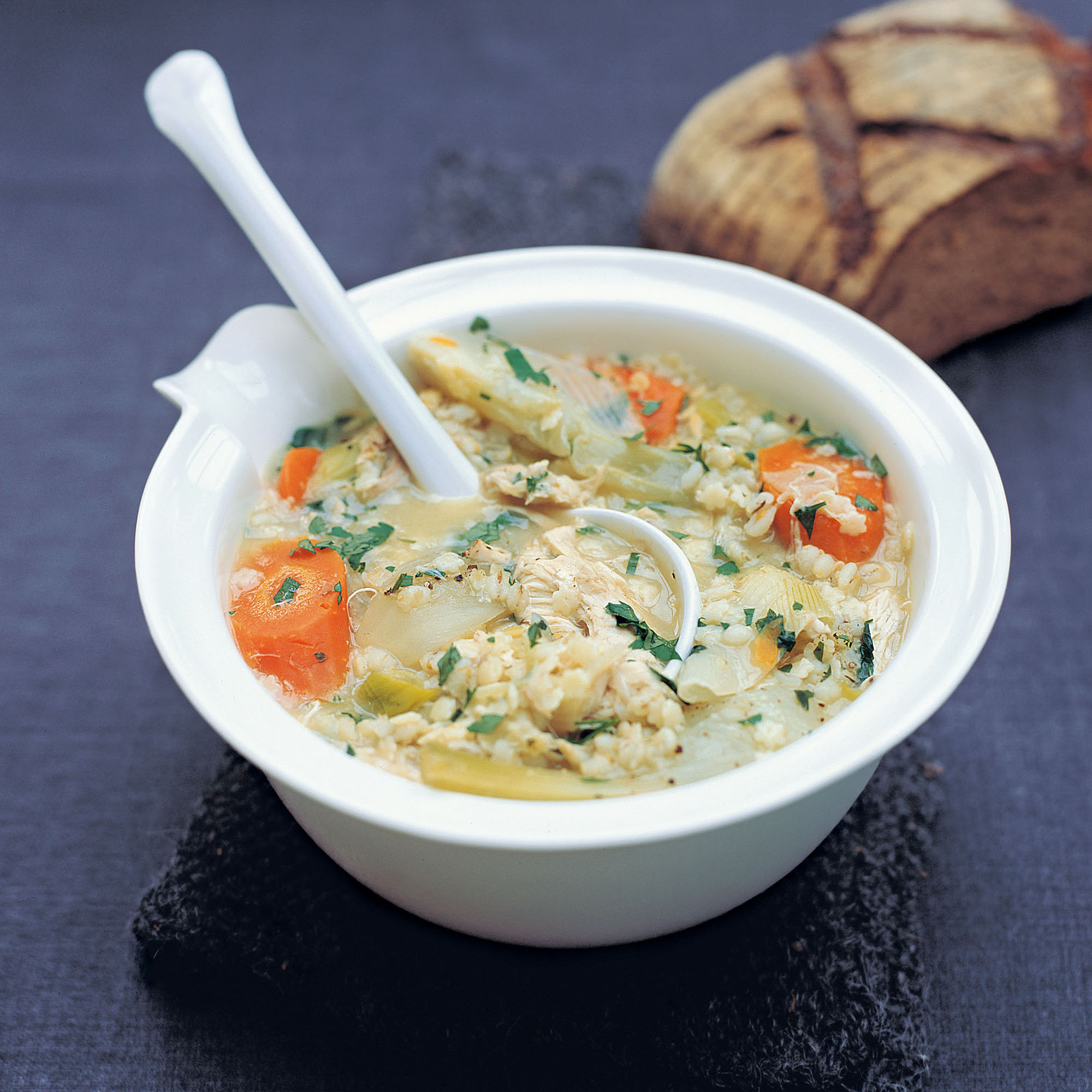 Ingredients
1 free-range roasting chicken around 1.25kg (2lb 4oz)
4 bay leaves
1 onion, halved
1 carrot, roughly chopped
6 peppercorns
150g (5oz) pearl barley

1 head fennel, chopped
4 carrots, sliced
1 large onion, chopped
3 leeks, sliced
150g (5oz) tiny pasta shapes
5tbsp chopped fresh flat-leaf parsley
4tsp concentrated chicken stock
Tip
This gutsy, nourishing soup is also delicious made with pheasant or guinea fowl, freezes well and will keep in the fridge for up to three days.
Preparation
Place the chicken in a large saucepan with the remaining stock ingredients. Add enough cold water to cover. Bring to the boil, cover, then simmer very gently for about 2 and a half hours.

Remove chicken onto a plate, and let it cool for half an hour. Strain stock, remove bits and discard. Skim off scum and excess fat.

Discard the skin from the chicken then pull off the flesh in big chunks. Add to the stock with the barley. Season well. Bring to the boil then simmer for 45 minutes. After 25 minutes, add the vegetables. Ten minutes before serving, add the pasta and the parsley.
Daily Email
Get the best entertainment news, recipes, fashion, beauty and wellbeing advice for you. For FREE.
Sign up