This recipe mixes up turnip, carrots, squash and orange peppers for a delicious traditional British side dish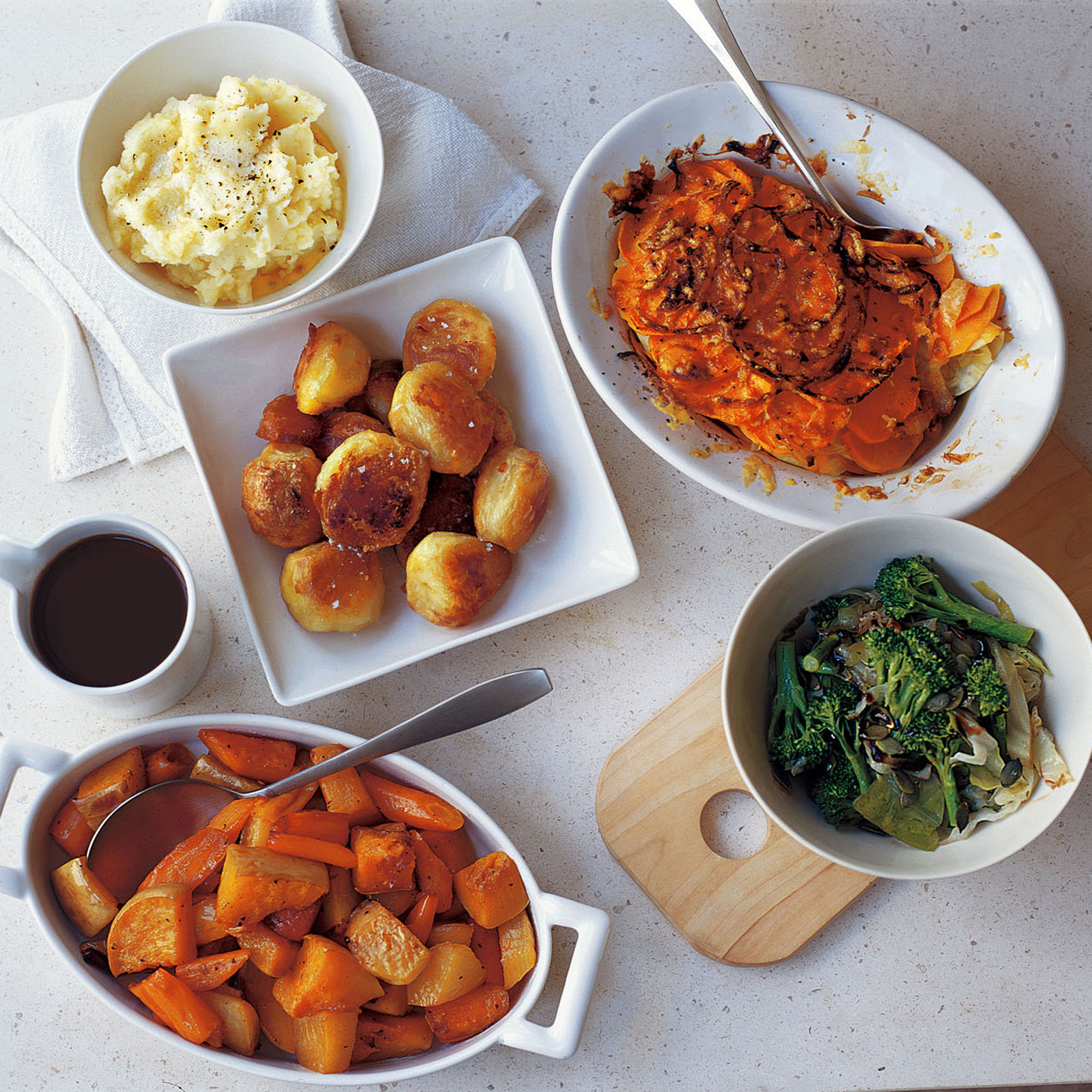 Ingredients
turnip
carrots
squash
orange peppers
Preparation
Toss in a little olive oil and season.

You can roast them at anything between 180 C, 160 C fan, 350 F, gas 4 and 200 C, 180 C fan, 400 F, gas 6.

The important thing is not to overcrowd the tin or they will steam rather than roast.

They will take around 45 minutes to an hour, depending on how full your oven is.