Try our roast turkey recipe for the perfect Christmas dinner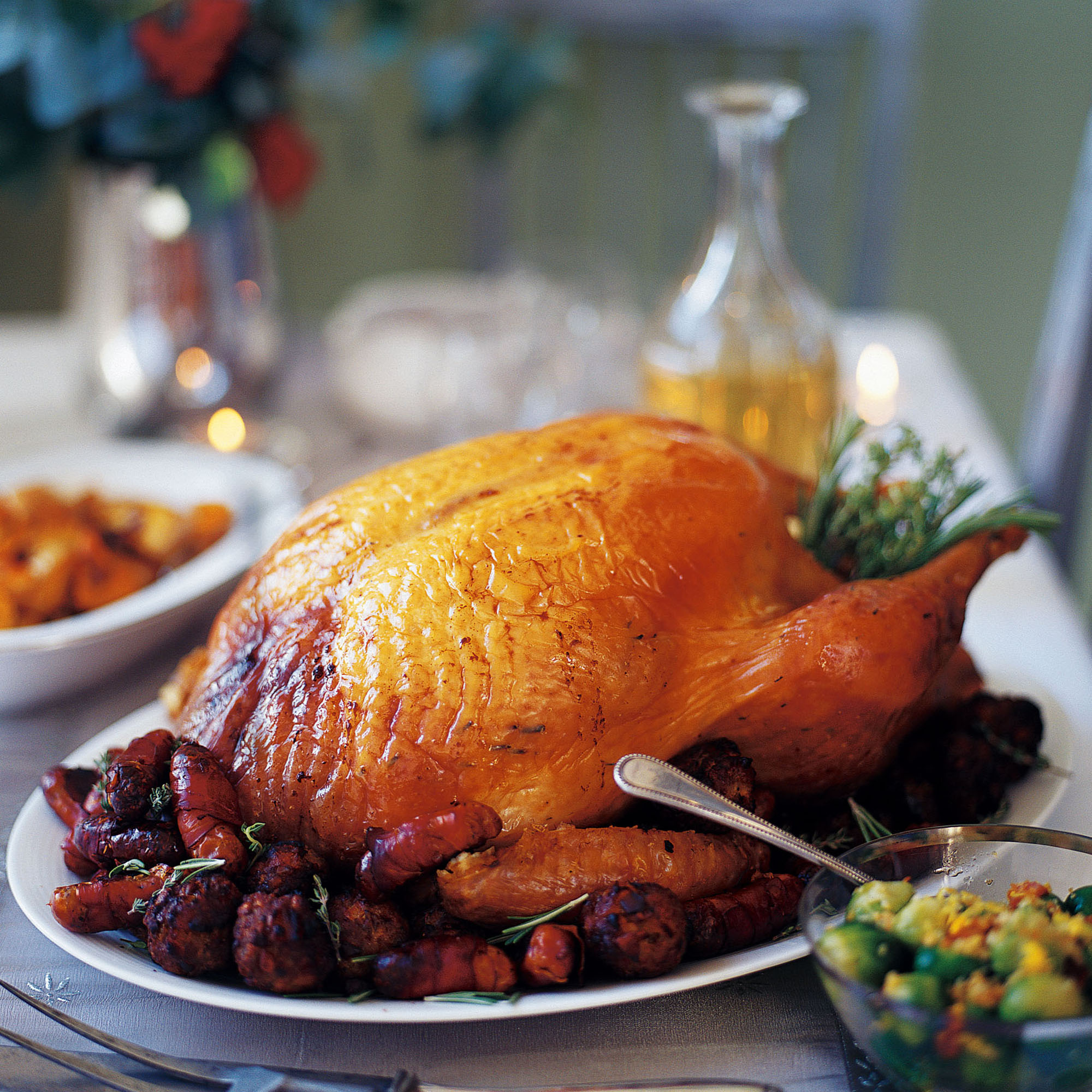 Ingredients
1 turkey, around 3.5kg (8lb)
1 lemon, halved
bunch fresh herbs, such as thyme, sage and rosemary
75g (3oz) softened butter
For the gravy:
600ml (1pt) rich turkey or chicken stock
300ml (½pt) red or white wine, dry sherry or Madeira
1 to 2tsp cornflour
You will need:
1 x roasting tin and trivet
Preparation
Preheat the oven to 180 C, 160 C fan, 350 F, gas 4. Stuff the neck end of the bird with the cornbread stuffing and weigh it to calculate the cooking time (see box, right). Place the lemon and herbs in the cavity, then place breast side down on the trivet. Rub with butter. Add 150ml (¼pt) water to the roasting tin and roast, covered with a tent of foil for the calculated time, then turn it breast side up, uncovered, for the last 40 minutes of the remaining cooking time. Use heavy-duty oven gloves to turn the bird, and tip out the juices in the cavity before turning. Baste the bird with the tin juices during cooking.

Test the bird is cooked by inserting a skewer into the thickest part of the thigh to see if the juices run clear. Once cooked, let it rest for 30 to 45 minutes, covered with foil.

To make the gravy, pour the tin juices into a pan, scraping up any residue. Skim off any fat, add the stock and wine, and bring to the boil. Taste; it may need reducing or further seasoning. To thicken, mix the cornflour with a little cold water and add. Stir, bubble and taste again.

To carve, take the legs off then take each side of the breast off the bone and slice. Serve the stuffing on the side with trimmings.