BBC One have released the first images of new female-led divorce drama The Split - and details of its star-studded cast.
The six-part show, which will air in 2018, has been described by the BBC as an 'authentic, layered and witty exploration of modern marriage and the legacy of divorce' - told through the stories of a family of female lawyers working in London's busy divorce circuit.
Starring Nicola Walker (Last Tango In Halifax), Anabel Scholey (Being Human) and Fiona Button (Grantchester) as the three Defoe sisters, the series will follow them as they navigate the scandalous divorce scene whilst also dealing with their own personal family affairs.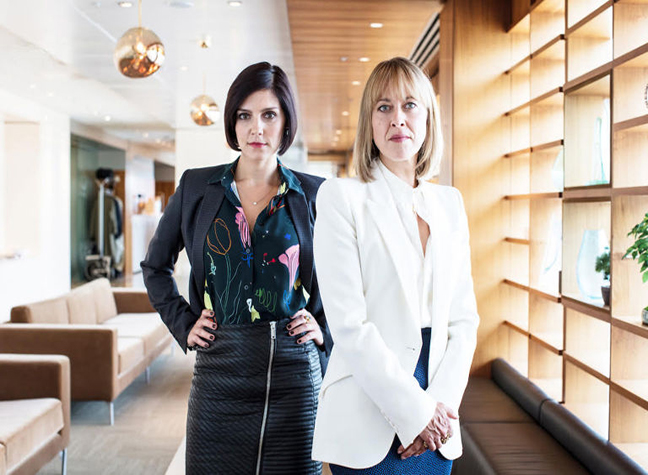 Other additions to the impressive cast include Anthony Head, Meera Syal, Deborah Findlay and Stephen Mangan.
"I'm delighted to be joining the Defoe family and walking in Hannah's
shoes as she picks her way through other people's marriages and
relationships, all the while questioning her own," said Nicola Walker of the announcement.
Since the show's writer, Abi Morgan, has a BAFTA and an Emmy under her belt, working on the likes of The Iron Lady and
Continued below...
Suffragette,
we're sure this one will be another blockbuster.