Prince George and Princess Charlotte stole the spotlight yet again at the weekend with their appearance at The Queen's annual birthday parade, Trooping the Colour.

The spectacle, organised to mark Her Majesty's official birthday, sees the entire royal family turn out to wish the monarch well, with a family photo opportunity when they all gather on the balcony of Buckingham Palace to watch the fly-over by the Red Arrows.

Whilst George and Charlotte's sweet smiles and waves undoubtedly drew much of the crowds attention, as well as how fast the young royals are quickly growing up, there was one thing that appeared to bother the watching general public around the world - why are Prince George and Princess Charlotte always dressed so traditionally?

While Princess Anne's grandchildren, Isla and Savannah Phillips, were dressed in pretty, yet modern, summer dresses, Princess Charlotte was dressed in a pink smock dress that many viewers called 'dated'. Meanwhile Prince George was dressed in a traditional collared shirt with braces, shorts and his signature long socks.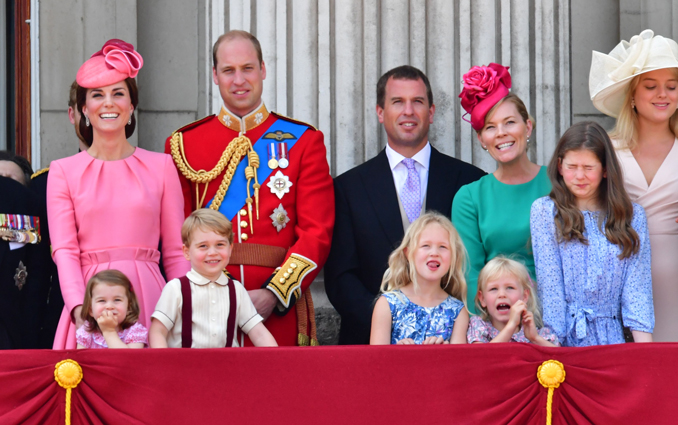 "Lovely children but why are they dressed like that" questioned one social media user. "Wish their clothes were more up to date" added another.

It has been said that the Duchess of Cambridge puts her children in retro-inspired outfits for official occasions because it marks the formality of the event. In the same way that Catherine would never wear her favourite skinny blue jeans and nautical striped t-shirt to an official occasion, George and Charlotte also have their own wardrobe of clothes for royal events, separate from their day-to-day clothes.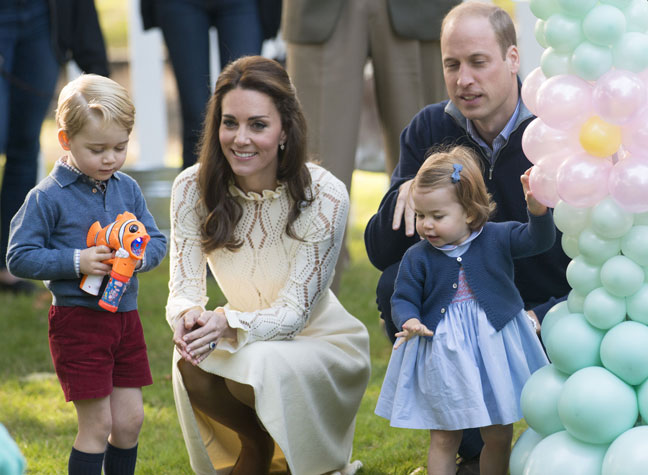 Childrenswear designer Rachel Riley, who has dressed Prince George on a number of occasions, has also explained that the choice of wardrobe for the young children is aimed at looking 'timeless' in official photographs.

"The reason why I design clothes that way is because if they wear very simple things, it's about the child, and it's timeless in that you can't really date a specific photo or put them in something that seems out of date," Riley has told The Telegraph.
Continued below...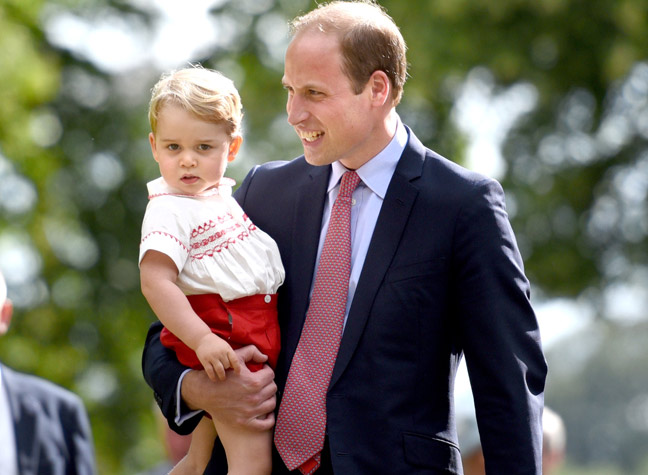 Riley also highlights the fact that the Duke and Duchess of Cambridge are keen not to draw too much attention to their children than is necessary. Prince William has been very vocal about wanting George and Charlotte to be able to grow up 'outside of palace walls', and by dressing their children formally when they are in the public eye, Kate and William can help guard against their children being recognised frequently in public.

"I think they are going for clothing that is classic and timeless, rather than clothes that draw attention to them" Riley said of George and Charlotte's attire when they are in front of the cameras.

It is rumoured that when out and about in their own time with their family, at school or with their nanny, Prince George and Princess Charlotte are dressed as any other normal child their age.