It feels like the most recent series of Strictly Come Dancing has only just finished, crowning Ore Oduba and Joanne Clifton as the winners in 2016. And while the second series is definitely a way off, the rumours as to who will be joining the line-up have already begun.
We already know that Len Goodman won't be back for the 15th series of the show. So who might be taking part?
Joan Collins
The 84-year-old actress is the celeb who's currently rumoured to be joining the 2017 line-up of Strictly Come Dancing - and quite frankly, we'd love it if these rumours were true! A source reportedly told The Sun, "The bosses are going all out to get her to sign up. She'd bring plenty of glitz and old-school glamour to the dance floor, and she's full of energy."
However, sadly it appear these newest round of rumours are just that. Joan herself has taken to her Twitter to deny the exciting news, saying "The rumours about me joining #Strictly are strictly just rumours! #fakenews"
Well, that's told us! So who else might we expect to see on the show?
Victoria Derbyshire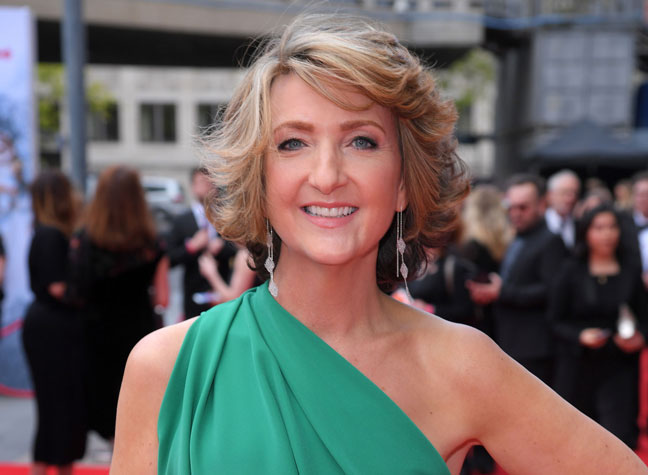 She hosts the BBC News programme that bears her namesake, but that doesn't mean she's all serious, all the time. Victoria Derbyshire, who recently recovered from a battle with breast cancer, is one of the latest celebrities whose hat has been thrown into the metaphorical Strictly ring.
After collecting an award for News Coverage at the TV BAFTA's recently, she was asked if she would ever take part in the show, following rumours that she was taking part. But it appeared the presenter didn't even know her name had been spoken about, saying,
"Has it?! [my name been lined to Strictly]. That is my editor laughing her head off. Oh God! Life's short, life's short... If only it was only about frocks!"
So while Victoria didn't confirm that she'd be interested, she also did nothing to deny the rumours...so will she be taking part? Watch this space...
Love Strictly? Then you won't want to miss the chance to holiday on a luxury river cruise down the Danube with some of the programme's most famous stars: Arelene Philips and Ola and James Jordan. See the details
Debbie McGee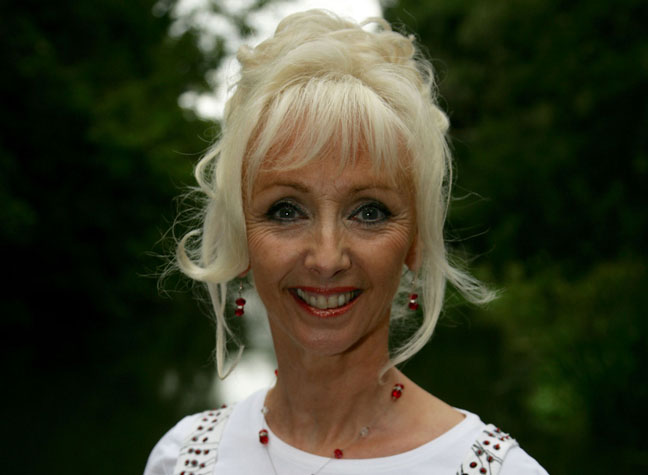 Rumours have been floating around for a while now that Debbie might be part of the 2017 line-up - especially considering her late husband, Paul Daniels, famously took part in the show back in 2010.
Debbie has, however, so far insisted that the rumours are not true - "I don't know where that came from. I never said it" - but that she'd be the first to sign up if asked.
She said, "If they asked me I'd say yes but so far I've not been asked. I love the programme and Paul did it in 2010. I loved going along supporting him and I've watched since it started. It's such a glamorous and lovely programme."
Here's hoping!
Ruth Langsford and Eamonn Holmes
Ruth Langsford has also said that she is "desperate" to be a part of the show, having told the Daily Express, "I'm still desperate to do Strictly, but they've never asked me."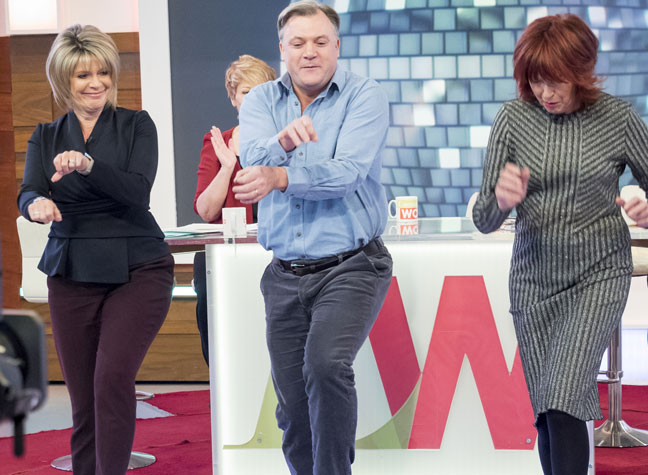 And
she's even had a bit of practice, joining Ed Balls, who was a
contestant on the 2016 show, and indulging in a dance to 'Gangnam
Style', whilst live on Loose Women.
However,
she has said that husband Eamonn Holmes actually has been asked repeatedly to join the programme - so
could it be that Eamonn finally joins Strictly instead?
Well, it turns out, definitely not. At a recent event, Eamonn confirmed you'd never see him appearing in glittery spandex, stating he prefers to watch the show from a distance instead. When asked if he'd do it, he said "No. I have no desire to do any of them [I'm A Celeb, etc]. Strictly is too much like hard work for me, and the rest of them, no."
He went on to say, "I love being a viewer as well. It's lovely to be involved in some aspect of television that you know nothing about."
Holly Willoughby

Sadly, here's another member of the This Morning team who doesn't fancy appearing on the show. On 23rd April, Holly confirmed that she doesn't think she'd quite fit into the Strictly team, saying, "I couldn't do Strictly. I'd love to learn to dance but I wouldn't want to do it on telly.

"Everyone would be watching me do it and that would be horrendous because I'm not very good at dancing."

The presenter also maintained that she'd probably be one of the worst dancers on the show, saying "I'd probably be as bad as Ed Balls. I'd be more Ed Balls than Abbey Clancy, put it that way." Perhaps her co-star Philip Schofield might be more the Strictly type?...
Scarlett Moffatt

Although rumours haven't come from the show about this one, Scarlett Moffatt could well have all the credentials to take part in the dancing show. On an episode of game show Play the Whistle, she revealed that she's got a huge 600 dancing trophies sitting up in her acttic, from competing in ballroom dancing competitions as a child - she was even taught by Anton du Beke.
The admission led host of the show Bradley Walsh to thinking that she has to be the next contestant on Strictly, saying "Good for you, girl - you've got to go on Strictly now. Scarlett, you've got to go on Strictly now if you've done ballroom. 600 trophies? You've got to go on it!"
Plus, she's currently starring as a host on Ant and Dec's Saturday Night Takeaway, so she'd be no stranger to the realities of live television...
Unfortunately, comedian Romesh Ranganathan pointed out that her expertise might actually be the reason she can't appear on the show, stating jokily, "It's supposed to be for people who can't do it. She can't turn up with 600 trophies in the cabinet!"
Let's hope the judges bypass that fact - as we for one would love to see the former Gogglebox star on our Saturday night screens.
Steph and Dom

A popular TV couple might also be set to make the jump to the dancing show this year.
Steph and Dom, of Gogglebox fame, are one couple tipped to join the next series, apparently being seen by TV bosses as a "great signing".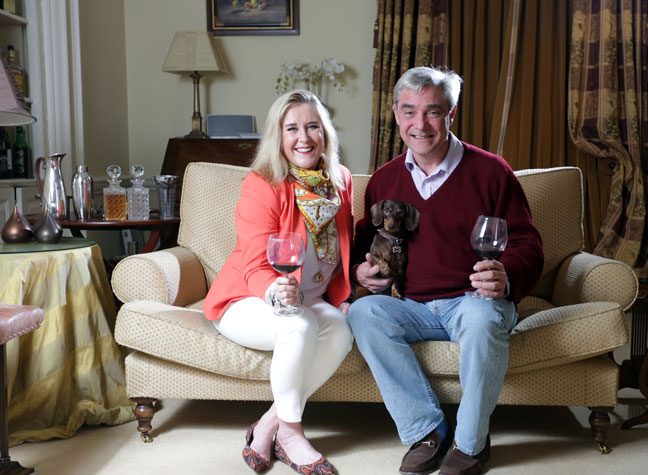 The hilarious duo took part in Let's Sing and Dance for Comic Relief on 18th March, showing the first hint of their performance prowess as Meatloaf and Cher respectively.

According to a source at the BBC, they think that "Dom has the potential to provide great routines like Ed [Balls] did and Steph would be fantastic going up against the judges."
The source also said, "They're great characters and everyone loves watching them just when they're sat on their sofa."
"They're definitely on the list and this [past] weekend's show is a great way to see how they look on stage."
The couple rose to fame with the Channel Four show Gogglebox, and are most well-known for their boozy antics whilst commenting on the TV programmes. But the couple left the show back in 2016, and Steph and Dom's day job is actually running a B&B in Kent, which they also live in.
Since leaving the programme, they've also attempted to carve out a career in the entertainment industry, hosting a programme called 'At Home With Steph And Dom', where they interviewed the likes of Jason Donovan, Nigel Farage, and Louis Walsh at their home.
So who else is rumoured for the line-up?
Samantha Womack and Rita Simons

Apparently, Eastenders stars Samantha Womack and Rita Simons, who played Ronnie and Roxie Mitchell, are also rumoured to be appearing on the next series, which is expected to start in September as it normally does every year.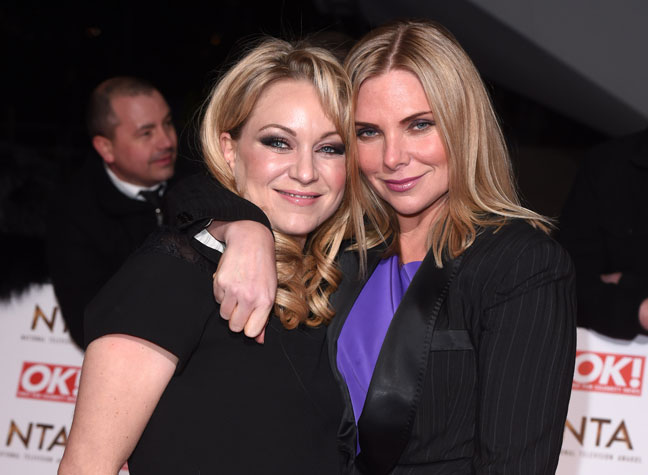 Ellie Simmonds

Olympic swimmer Ellie Simmonds is another celeb who could be joining the Strictly team. According to The Mirror, she's a favourite with the producers, with a source saying "We would love her next year. She is our number one choice." However, the identity of said source has not been revealed - so it's probably best to stay skeptical on this rumour.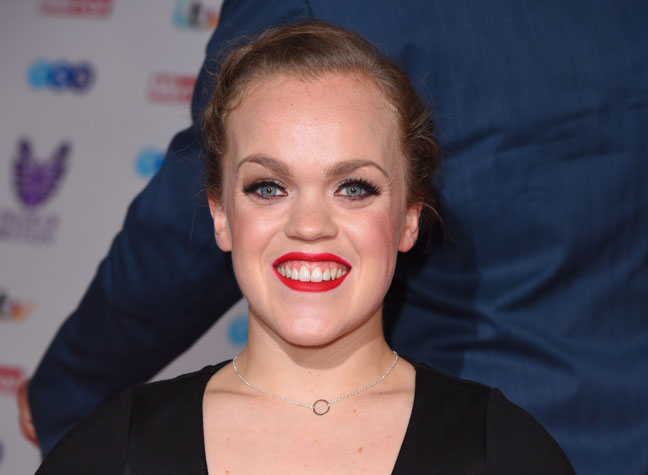 Michelle Collins

She has also said she'd never rule out being on the show, stating on Lorraine Kelly's talk show that "I suppose you have to say 'never say never' to these sort of things."
A spokesperson for the BBC has said that nothing has yet been confirmed for the next series of Strictly.