In Pictures: Wildlife Photographer of the Year Awards 2015
Wildlife Photographer of the Year Awards 2015
October 16th 2015

The winners of the Wildlife Photographer of the Year have been announced and the result is an outstanding collection of stunning images from across the globe.

Running now for over 50 years, the awards are divded into 18 categories, each with their own winning image. This year's competition received 42,000 entries from 96 countries.

This year's overall winner is amateur Don Gutoski for his photograph 'A Tale of Two Foxes'.

'It's the best picture I've ever taken in my life,' Don says, 'It's the symmetry of the heads, the bodies and the tails - even the expression on the faces'.

There are 18 separate categories covering everything from mammals and reptiles to urban wildlife and timelapse photography. There are also 3 categories for photographers 17 and under.

The images from the Wildlife Photographer of the Year awards can be seen at the Natural History Museum, London, from today.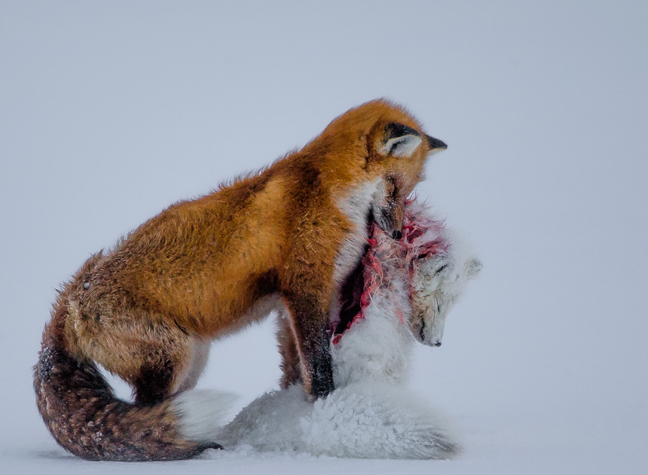 More of the Art & Culture Collection