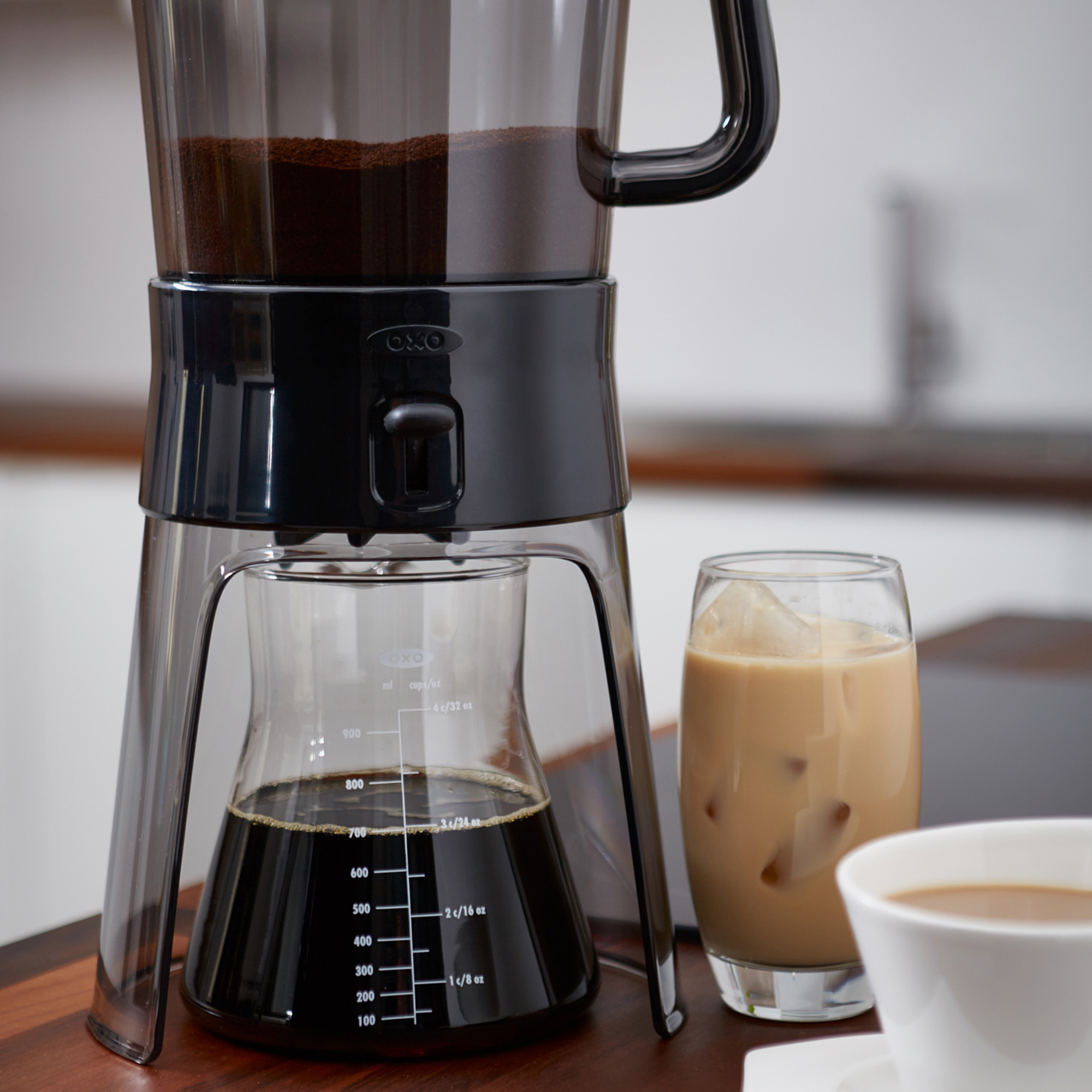 What will be the next big thing in food in 2015? We asked foodies including Michelin-starred chef Marcus Wareing, bloggers Hemsley + Hemsley, Ottolenghi's wine buyer Heidi Nam Knudsen and Waitrose managing director Mark Price for their predictions...
But first, new in the top slot, it's cold brew coffee - already ubiquitous in New York and about to hit the mainstream in the UK, with Starbucks launching it in selected stores. So what is cold brew coffee? It's made by steeping coffee grounds in cold water for 12-24 hours to make a concentrated coffee essense, which can be diluted and served hot or cold. It's a much gentler way to make coffee than with hot water, so the result is gentler, sweeter and more aromatic - plus it lasts longer than coffee so even though it takes up to 24 hours to make, it will last if you keep it in the fridge so you can dip into it all week.
The food team tried it out using Oxo's cold brew coffee maker (pictured, £45 from Lakeland) and we are converts. It will make a great base for an iced coffee, dessert or even cocktail. Take a look at our
coffee recipe collection
for ideas.
Click through to see more food trends for 2015...