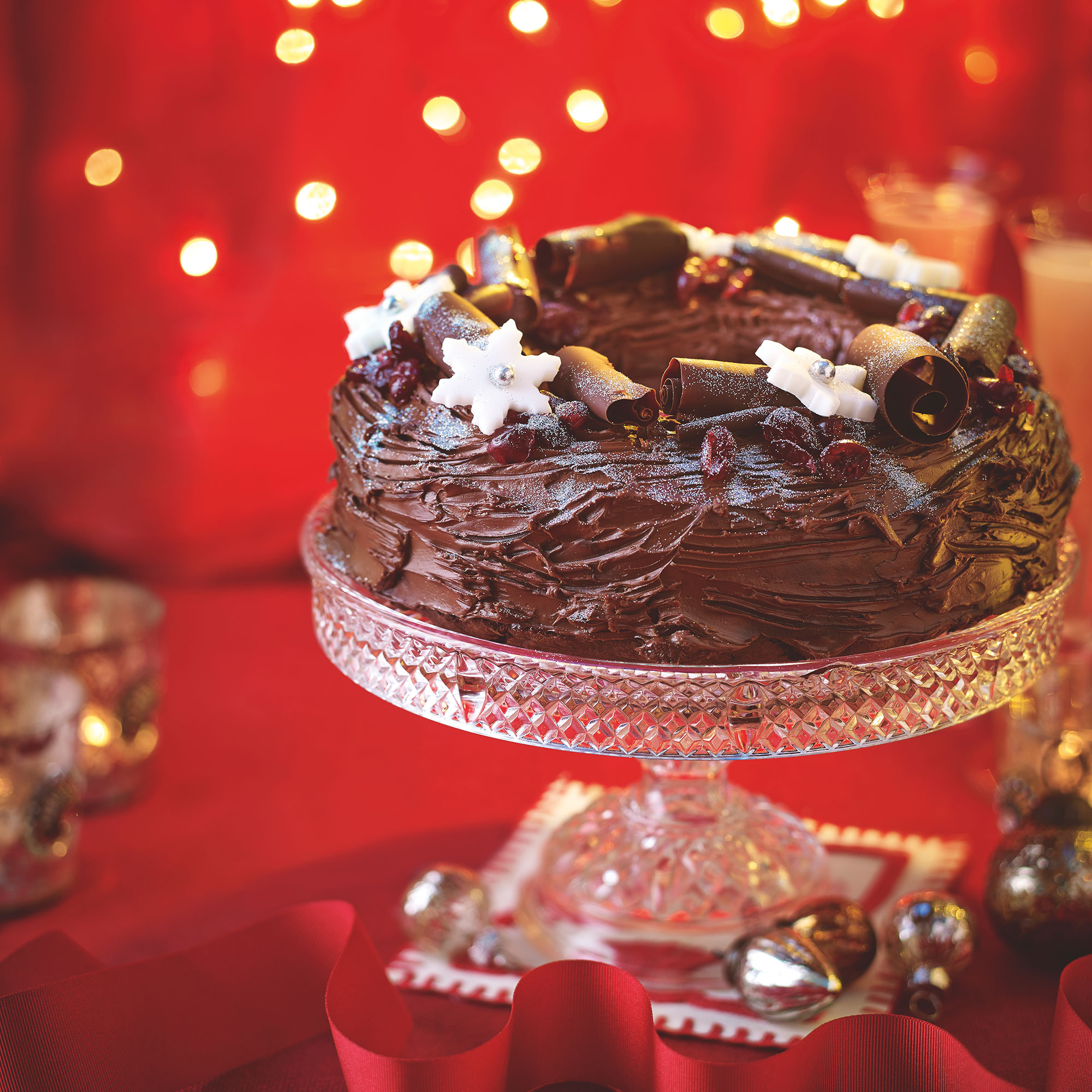 Make an impressive Christmas dessert recipe that will make a show-stopping end to your Christmas dinner, from a no bake nougat cheesecake that takes just 20 minutes to prepare to a chocolate Florentine torte.

But when it comes to dessert, how can you please everyone - even those that don't like Christmas pudding? Thankfully, we've got a huge selection of festive dessert recipes to choose from that will wow family and friends! Bring a smile to the faces of your guests this Christmas with one of our delicious desserts. Choose from individual servings of panna cotta, syllabub, or parfaits, or for a large cake or roulade you can cut into at the table in front of everyone. Whatever your preferred dessert, we've got a pudding to please even the fussiest of eaters.

You might like to prepare something that is full of festive flavours, for example, rich coffee, chocolate, mascarpone, cherry, ginger, amaretto or you might prefer to dish up something lighter to finish off a heavy meal. We have fruitier recipes in the form of roulades and cheesecakes, as well as rich chocolate tortes and caramel tarts. There is something for all tastes.


This
easy chocolate wreath cake recipe
is a lot easier to make than it looks and it's lighter too, made with pear puree to replace the butter.
In fact, most of these recipes are so quick and easy to make that you could make a couple of them if you're expecting a big crowd for Christmas and offer guests a choice. They will be floored by not only how stunning they look, but also how delicious they are and won't believe you've had time to make more than one.

Click through for more Christmas dessert recipes?
Daily Email
Get the best entertainment news, recipes, fashion, beauty and wellbeing advice for you. For FREE.
Sign up