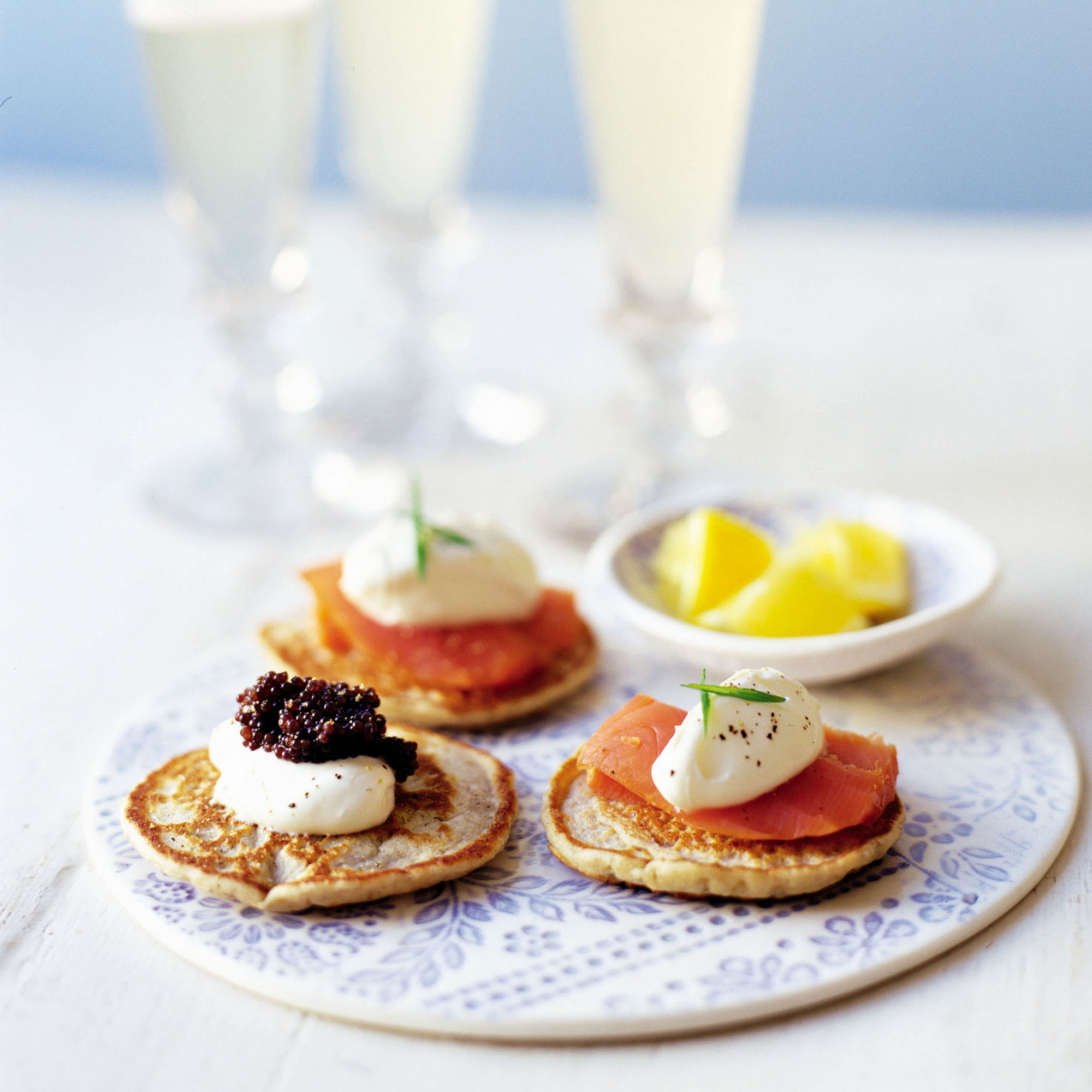 No party is complete without a selection of delicious canapés for your guests to nibble on, so if you're looking for interesting ways to delight guests' palates, then you've come to the right place.
Canapés are a really simple, lovely way to get people talking at your party, and because they're so easy to eat and are usually small nibbles, they're the perfect food to socialise over. They allow people to mingle and have a good time without tying them down to one spot. Our canapé recipes are all really easy to make and make the ideal bite sized treat.
Our
smoked salmon blinis
are a canapé favourite, especially if you make your own blini. They're a lot softer and airier than shop-bought, and everyone will appreciate the extra effort you've gone to, to really make your party stand out. We love them topped with wild Alaskan smoked salmon, which is thicker cut than most other types and a little drier too. If you want to stay away from fish and meat, we've got plenty of canapés for you to choose from, and vegetarians will be grateful that you've factored them in when planning your party. We have plenty of crostini, tartlet and bruschetta ideas that are meat-free so you can pick whatever tickles your fancy. For a more meaty option, try our pork and prawn dim sum. They are a rare treat and guests will love these little bites as they allow you to socialise and eat at the same time.
Guests will love that they can enjoy your party with a drink in one hand and a delicious nibble in the other at your gathering this weekend. Try our exciting and unique flavour combinations and you'll wow and impress friends and family with your original and delicious little treats.
Click through for more canapé recipes...