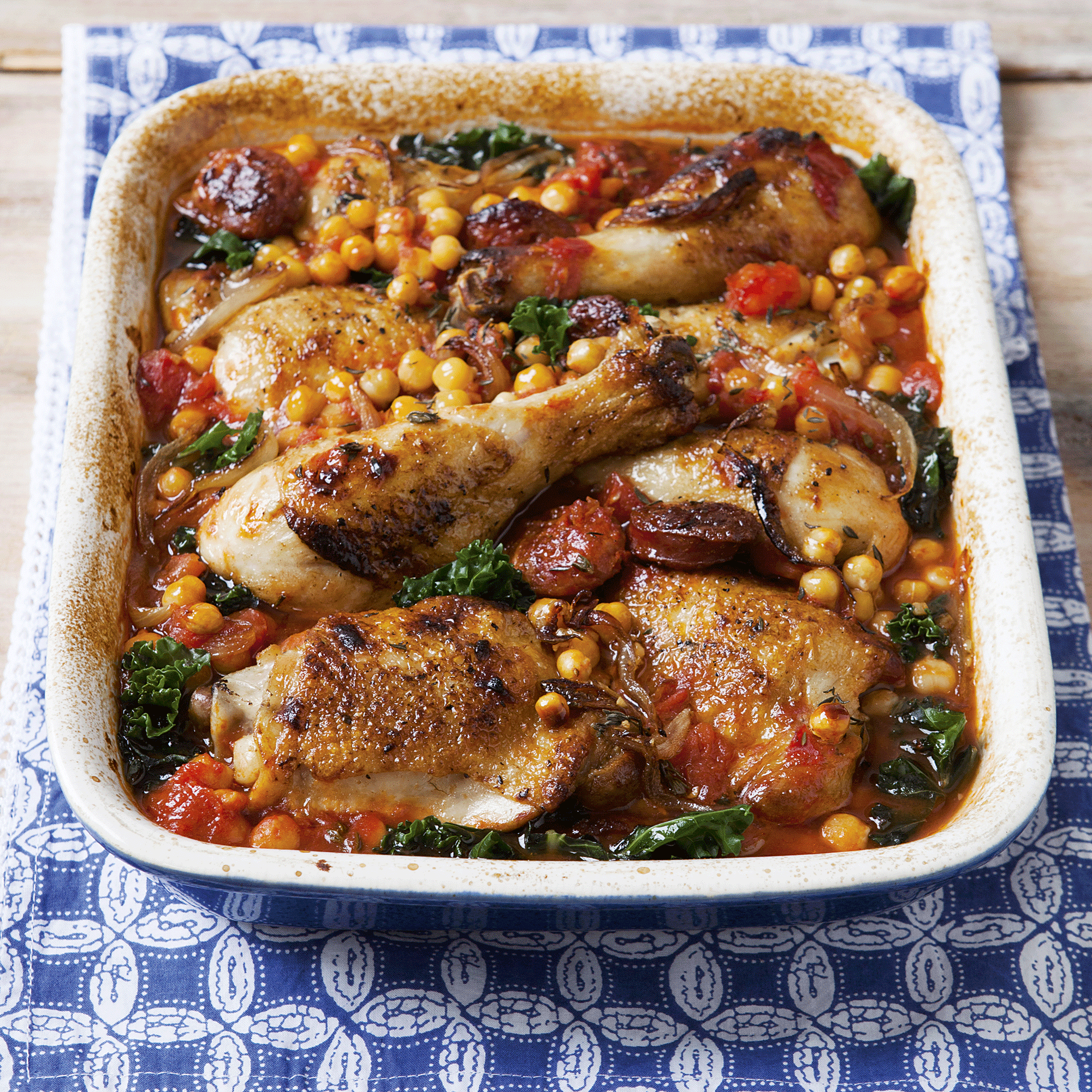 Find easy chicken recipes for simple midweek meals and easy weekend entertaining, including an easy chicken casserole, a fragrant chicken curry and a healthy chicken one pot made with chickpeas and kale.
Our pick of chicken recipes will help you find new ways with chicken, whether you're feeding a crowd or making dinner for two, taking your time in the kitchen or looking for a fuss-free dinner after a long day.
This recipe collections shows you how to make the most of the bird and help you use up the whole chicken, from breading chicken breasts to make crispy chicken schnitzel with noodles to tender chicken thigh recipes such as a one pot make.
Make this
one pot chicken with chorizo, chickpeas and kale
for an easy, healthy dinner that's ready in an hour.
Or click through to find more easy chicken recipes....