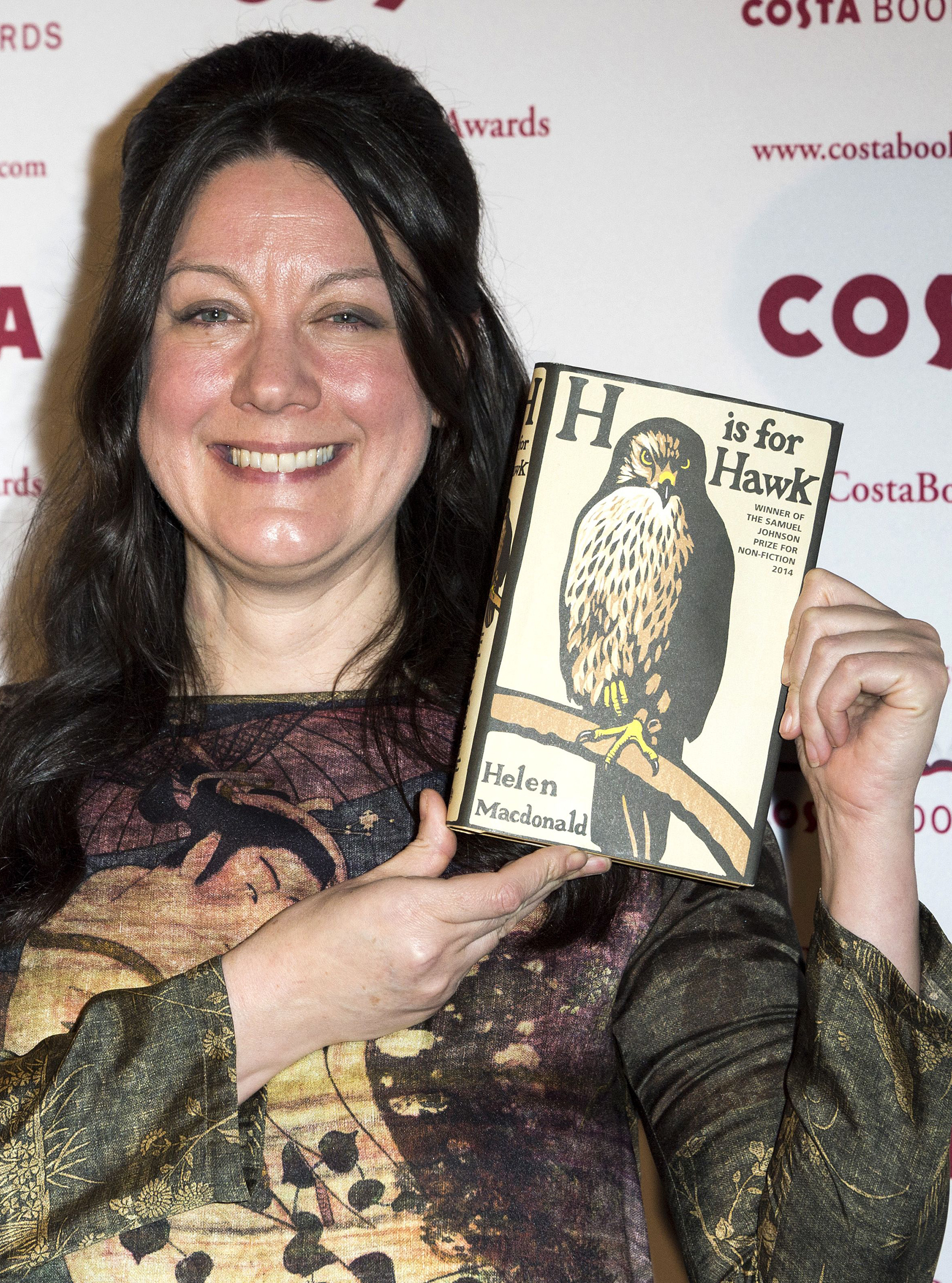 Last night's Costa Book Awards saw H is for Hawk, An outstanding and beautiful memoir by Helen Macdonald, named Book of the Year. woman&home's Books Editor Fanny Blake and Editor-at-Large Tessa Hilton were there to congratulate Helen whose book was described by judges, including actress Samantha Bond and best selling author Robert Harris, as 'a unique and brilliant book with a searing emotional honesty'.
From the age of seven, Helen Macdonald was determined to become a falconer. When her father dies and she is knocked sideways by grief, she becomes obsessed with the idea of training her own goshawk. She buys Mabel for £800 on a Scottish quayside and takes her home to Cambridge. Then she fills the freezer with hawk food and unplugs the phone, ready to embark on the long, strange business of trying to train this wildest of animals.
An outstanding and beautiful book which contains many layers, but her wonderful evocation of the natural world as she tells of attempting to train a goshawk while grief threatens to overwhelm her will stay with you. Speaking at the awards about the book's success, Helen said: 'My father was a photojournalist and one lovely thing that has happened as a result of the book is that so many people who worked with him have got in touch with me and my mother, also a journalist,' She said she received a message from a reader who said it was a book for anyone who had ever wanted to escape their lives, adding: "I think that might be why it has touched a chord with so many peoople'
Click through to see the rest of this year's shortlist, and update your reading material for the year ahead...
Buy
'H is for Hawk'
(£11.99; Jonathan Cape)