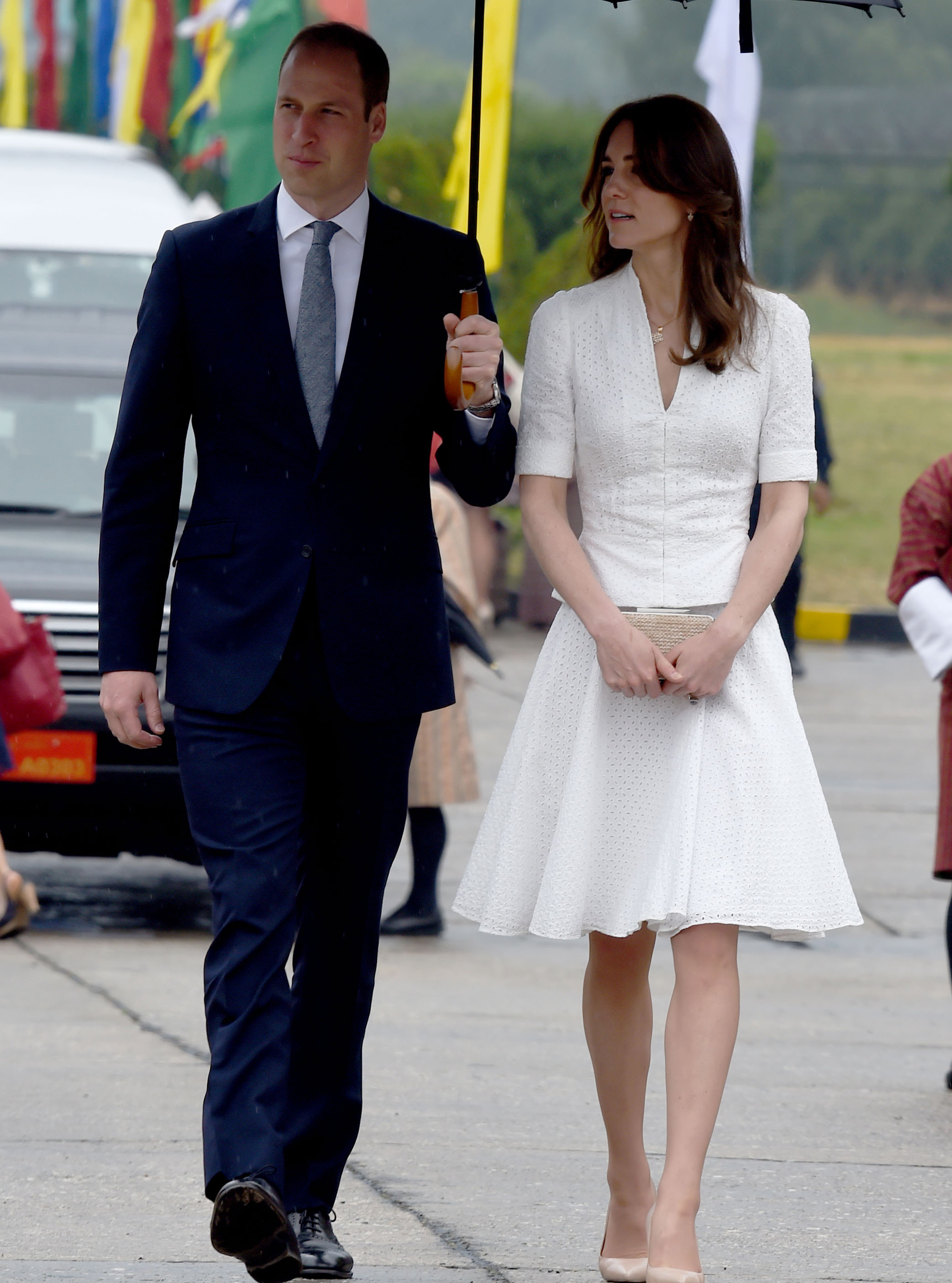 Before flying to India, Catherine and William were caught out by stormy weather in Bhutan. The ever-chivalrous William protected Catherine's Alexander McQueen
broderie Anglaise dress, last seen at the Jubilee celebrations in 2012,
sheltering them both under an umbrella.

Daily Email
Get the best entertainment news, recipes, fashion, beauty and wellbeing advice for you. For FREE.
Sign up