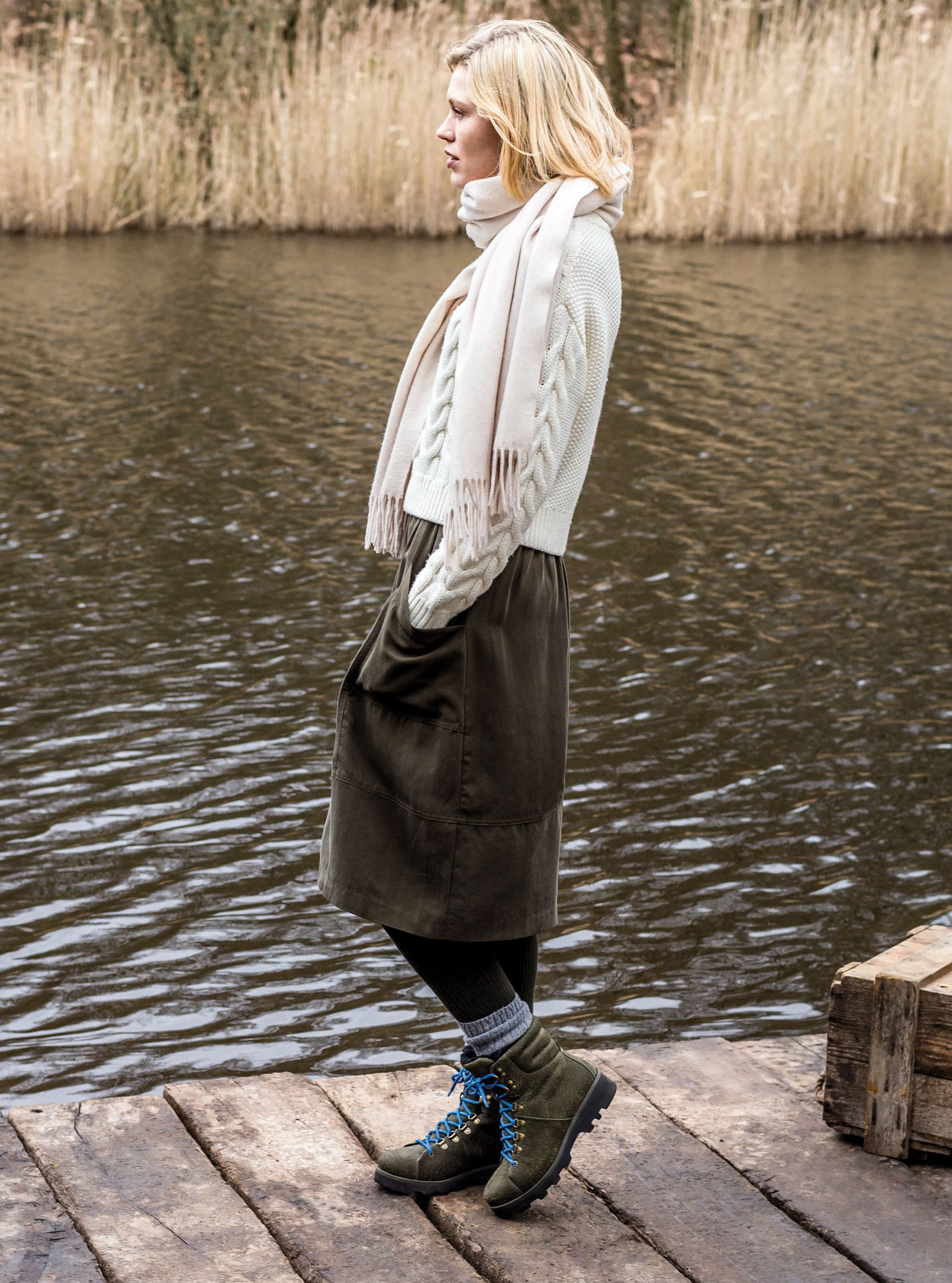 Whether you love shopping or not, there's no feeling quite like the smug satisfaction of picking up a bargain - especially if it's something you've been after forever. With the winter sales still in full swing and even more discounts added, now is the perfect time to treat yourself without feeling guilty about the price tag.
Savvy shoppers know that a it's only a bargain if you really need it. But with a wardrobe full of tired old work outfits and comfy weekend buys, where should you start? Firstly, try not to see end of season sales as a clever tactic for stores to rid themselves of last season's clobber. If you shop wisely, you'll see that there's plenty of those much talked-about 'classic' buys - the ones you'll wear for years to come - at a reduced rate. And we're here to help you find them.
How do you like like to shop? We know the importance of touching a material, trying it on and spending time in a shop, especially if you're hoping to splash out on a designer buy at half price or less. But if your aim is to find something gorgeous without facing the crowds, online shopping might be the tactic for you. The beauty of the online sales is that you don't have to nudge your way round the store to find the bargains - the items are neatly lined up on screen for you to scan through. You can even specify your price range, clothing type and size in the sale so only the items that will fit you will appear. Browsing from the comfort of your own home also means you can look at your wardrobe to see if any item in the online sales will work nicely with one you've already got.
Whether you'll be venturing out or clicking from the comfort of your chair, there's no reason not to give your wardrobe the shake-up it needs when the prices are this good! Canny bargain hunters will have scouted out the best places to buy beforehand, but if you haven't had chance - don't fret! We've done all the hard work for you.
Start with
Clarks
- the perfect place to find a comfy, classic pair of shoes at a seriously affordable price. These
khaki boots
are a firm favourite for weathering cold winter mornings, but with everything from work shoes to heels you can actually walk in, there's a bargain buy to suit everyone.
With buys reduced by 50% or more and nothing over £150, click through to find our edit of the bargain buys that are seriously worth spending on...