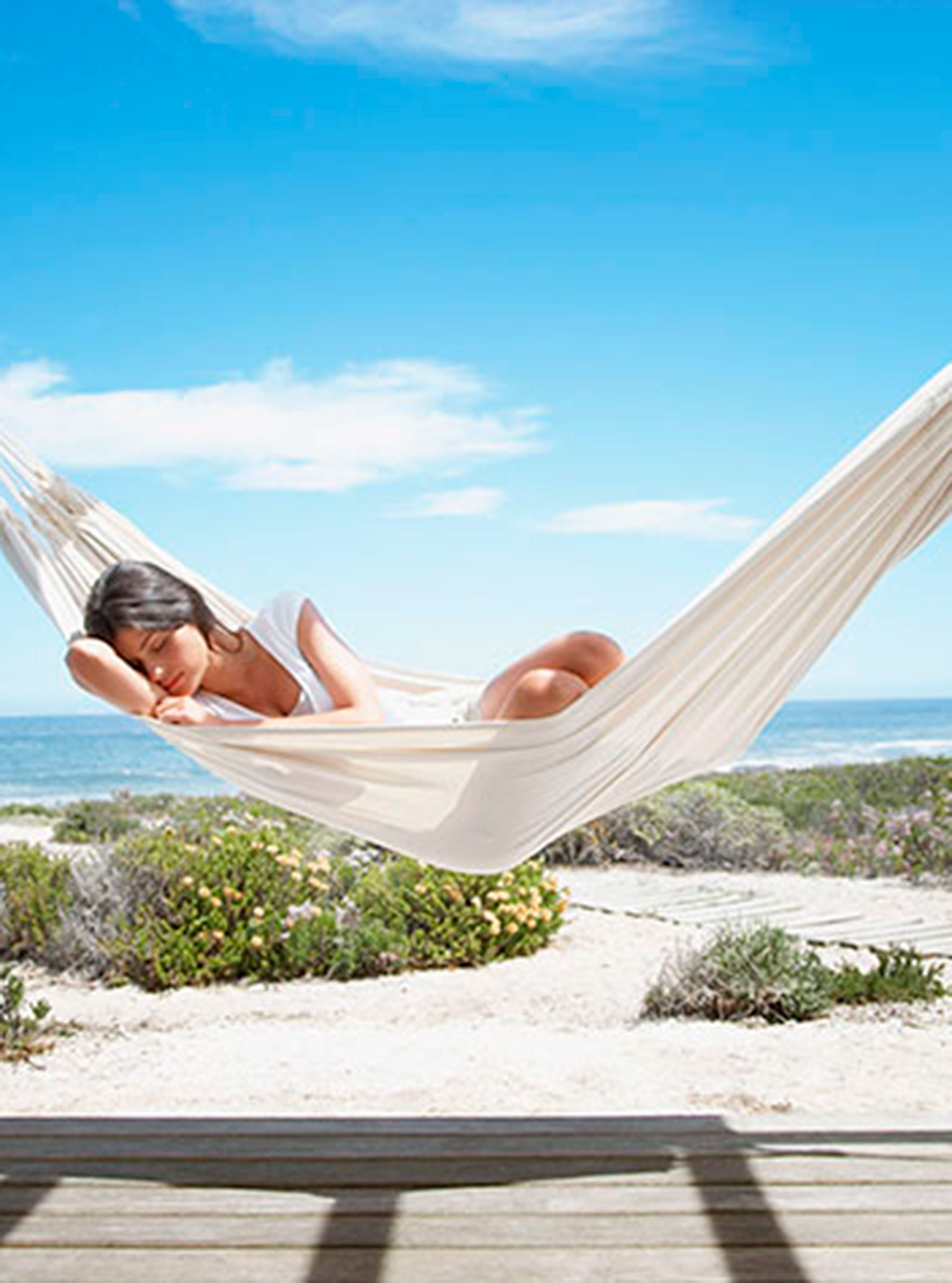 Jet lag isn't fun for anyone. You arrive at your destination after
months of counting down the days, and planning a blissful first few
hours relaxing by the pool, to find that all you really want to do is go
to sleep.
Jet lag occurs when your body struggles to adjust to a
new time zone. It's the feeling of exhaustion and confusion that most
of us suffer from after a long haul flight. You feel mentally drained
and physically exhausted. Not the best way to start that holiday!
So,
what can you do to beat jet lag? Simple! Follow our helpful guide and
see if it makes a difference next time you take to the skies...
Pop a pill...
But not a sleeping tablet! A natural supplement could help ease, that spaced-out, worn-out feeling.
Melatonin
is known for regulating sleep and getting you in sync with you
destination's time zone. It's tricky to get in the UK so try
Asphalia for Sleep
, £13.95 for 30 caps.
Adjust to the differing time zones with a homeopathic remedy that has arnica in the blend.
Jet Lag by The Organic Pharmacy
, £12.95 for 14g, should do the trick.
Keep clicking for more jet lag remedies...