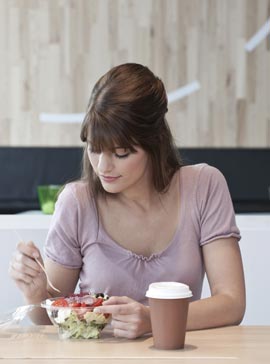 A salad is not really healthy unless you are chewing it properly. Chewing food releases all the vitamins and minerals, breaks down food and produces salvia, so it can all be more easily digested.
If you eat too fast and swallow half-chewed lumps of food, they'll fester in your stomach and take longer to digest. It should take you at least 20 minutes to finish a meal.
Find more
diet tips
Daily Email
Get the best entertainment news, recipes, fashion, beauty and wellbeing advice for you. For FREE.
Sign up