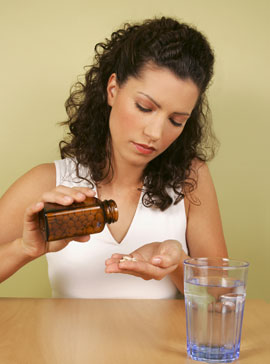 You're juggling work and home, feeling frazzled and hate the idea of ageing and the perimenopause. Help is at hand.
BUSY BUSY
Try chlorella, a super algae with loads of amino acids and B vitamins to give you energy.
Sun Chlorella
, £24.99 for 300 tablets.
BIG ON BONES
Get realistic about bone density before the menopause.
New Chapter Bone Strength
, £37.29 for 60 tablets.
HOT FLUSHES
Sage Complex by Food Science of Vermont
contains hormone-mimicking herbs that can help. £24.50 for 90 capsules.
HIGH ANXIETY
Stress Away
can help ease irritability and relax muscles. £9.95 for 60 capsules.
Daily Email
Get the best entertainment news, recipes, fashion, beauty and wellbeing advice for you. For FREE.
Sign up