At the weekend, the Duke and Duchess of Cambridge and Prince Harry hosted their very first garden party of the year at Buckingham Palace.
The royal trio came together to honour children who have lost parents and family members in the army.
Of course, the Duchess of Cambridge looked nothing short of immaculate on the day. For the event, she recycled a classic favourite from hers and William's 2016 tour of Canada, a white lace dress from See by Chloe.
But the shoes the Duchess donned for the special day are what really caught our attention. She finished off her look with a pair of casual espadrilles wedges, and they are the summer shoes of our dreams.
And guess what? Not only are they gorgeous, but they're also available from the high-street! The shoes sell at Monsoon, and we're dying to get our hands on a pair...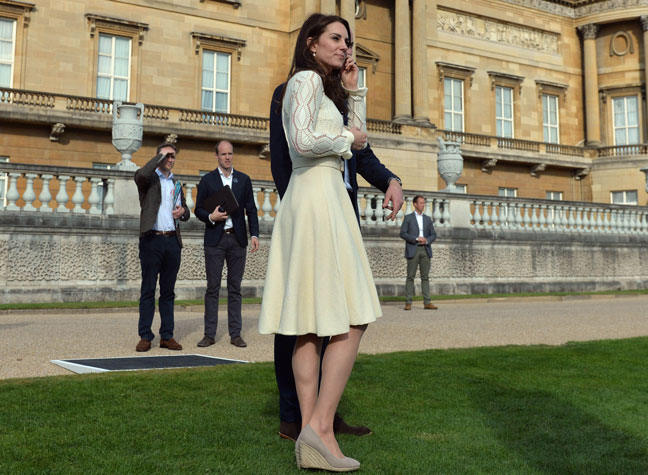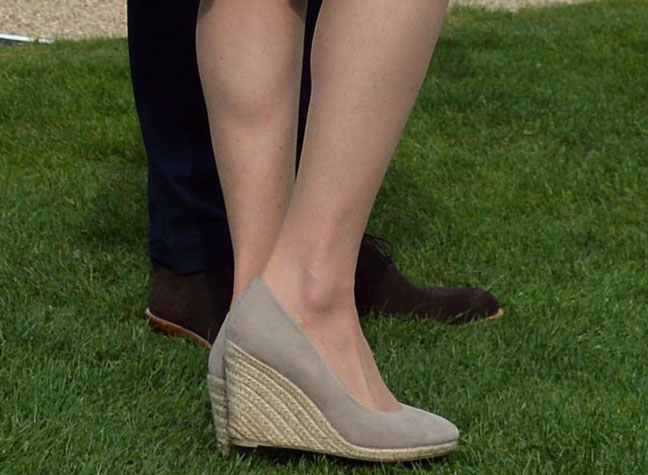 Originally, due to the infamous 'Kate-effect' the shoes sold out in this colourway. But they're now back in stock due to their huge popularity. You can buy the shoes for £45 here, what a bargain!
And an equally stunning pair are still available in red!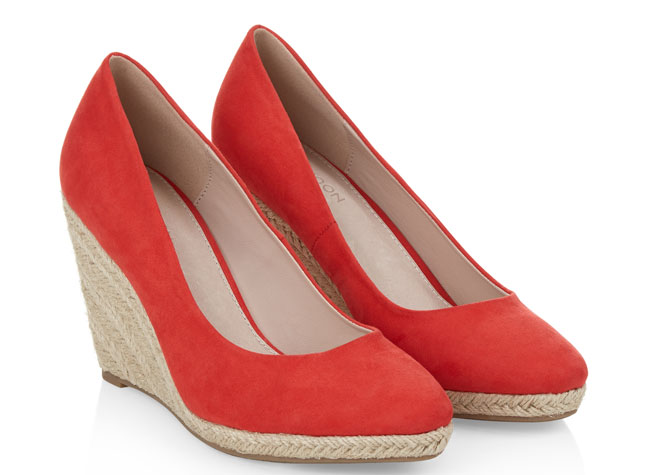 BUY NOW from Monsoon for £13.50
And, even better, the Monsoon shoes are now on sale! The shoes were originally selling for the reasonable price of £50, but are now going for just £13.50. How could you say no?
Continued below...
But if you fancy nabbing yourself a pair, you'll have to be quick, as these like the other colour are likely to sell out very quickly!